Grow Faster with Online Ads for E-Commerce
Online advertising is growing fast as the E-Commerce industry's popularity has shot up by 64%. RaSu Creatives helps you strategize and paddle through competition with E-Commerce Campaigns effectively.
Why PPC for Industry?
Why PPC for E-Commerce?
The truth is only 51% of advertiser spends reach the right place and evaporates due to poor language delivery or timing. E-Commerce PPC advertisements have multiple benefits - It is the fastest, cost-effective, and easiest method to reach the target market plus implement advanced digital marketing techniques.
E-Commerce PPC helps you convert 50% more visitors. It fits perfectly with the E-Com business model which is highly data-driven. It helps you target the market from the granular to an advanced level. Clients have the scope of numerically tracking E-Commerce Campaigns from the back end and it is highly elastic in terms of budgetary fits.
RaSu Creatives has a team of professionals who are experts in internet marketing and have the exposure of handling local as well as global E-Commerce PPC campaigns. We handle end-to-end PPC services and handhold clients throughout the digtial process. Transparency has been the key to our success and quality client service is our goal. To know more get in touch with us.
Schedule a Free Consultation Today
Get Started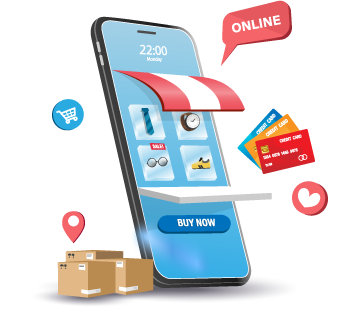 How Long does it take PPC to really work?
PPC (pay per click) is an online advertising model where users get paid for clicking on their online ads. 49% of people click on text ads, 31% on Shopping ads, and 16% on video ads. Paid ads have an 11.38% CTR on Google. Getting results of PPC is not time-bound, it may deliver results overnight but usually take about 3 months to work.
Schedule a Free Consultation Today
Get Started
Why do you Need Our PPC Services for E-Commerce?
PPC for E-Commerce Companies is critical to success. RaSu Creatives helps you curate apt E-Commerce Campaigns which are crisp, timed perfectly, and deliver the message you wish to put across in the most cost-effective method.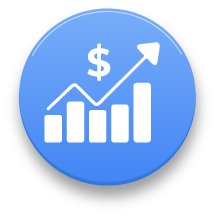 Drive Sales
Presence and promotion across multiple platforms are the keys to brand ethos and user experience. E-Commerce Campaigns are highly successful when you pool in potential traffic from top search engines like Google and Bing. With high traffic, win high brand visibility and enjoy high conversions with E-Commerce PPC.
Increase Awareness
The MORE visibility, the MORE word of mouth, the MORE awareness. RaSu Creatives helps you win the digital space with well-thought strategies which are lucrative for customers and promotionally beneficial for you. Not only do we help you sell but also reposition your brand in the market space if required. With managed E-Commerce Campaigns, you are assured of returns.
App Promotions
With 92% of searches revolving around long-tail keywords, the most effective way of promoting your App is through E-Commerce Campaign. It provides both convenience and speed. Our PPC strategies are highly savvy and catchy. Our consultants spend the required amount of time to attract relevant visitors for higher conversions. Having a referral sale is a very traditional way of improving exposure, but it still works quite efficiently.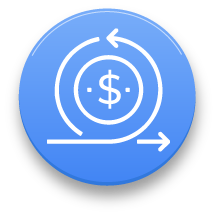 High ROI
E-Commerce PPC has 800% + ROI scope. With highly organized E-Commerce Campaigns, RaSu Creatives assists you to win an optimal cost-gain ratio. Our consultants manage PPC wisely with magnitude and effectiveness. Your ROI is taken care of from the scratch with us. We build a base from critical analytical insights and plan future campaigns.
Get Maximum Results with Our PPC Services for E-Commerce Websites
Features
Account Setup Fee

Contact us to Waive it

Google Search Network
Google Display Network
Bing PPC Networks
Initial Campaign Strategy
Ad Creation & Development
Ongoing keyword research and optimization
Dynamic Keyword Insertion
Dedicated Account Manager
Geotargeting & Location Exclusions
Results Analysis/Reporting
Google Text Retargeting
Youtube Video Ads (Provide Video or use our Video Production Services)
Campaign Tracking with Installation Codes or Google Analytics
Custom rule-based bidding
Call/email Support
Monthly Reporting
Need more information? Contact Us
Get A Quote
"Contact us to get a quote based on your required advertising spend for your E-Commerce Business. Need more services? Check out our commonly requested add-ons after people review our PPC pricing for your E-Commerce Business. "
Get Free PPC Strategy for Your E-Commerce Business
If you are wondering where to start, Rasu has it sorted for you! Download our FREEBIE which is full of rich information juice.
Download Free PPC Strategy
What are you waiting for? Let's Start Working Together
Fill in your Project Briefing