Get More Enquiries with Digital Marketing Services for Tech Industry
94% of companies pursue internet research before making a strategic decision to buy a product or sign a service continuity contract. The increased demand for software applications to support diverse frameworks, distribution, and business processes has made the technology industry extraordinarily competitive and diverse. The tech industry provides innovation in application software, the production of electronics, and information technology.
The technology industry works quite differently than any other market form. It's much more complex and demands multiple touchpoints that work to win you over customers. Tech industry deals in a variety of new technology goods and services for both customers and businesses. Digital Marketing bridges the communication gap between the tech industry and business or customers.
Digital Marketing allows you to reach out to more businesses and customers to take your business to the next level. Tech and software SMEs are among the first companies to engage with the new digital marketing trends to lower their customer acquisition cost and generate better ROI.
Why Digital Marketing is Beneficial in Tech Businesses?
The tech industry is all about innovation, and so forth digital marketing is essential for it to grab attention towards its innovative invention of electronics, software, computer artificial intelligence, and other IT services. Successful marketing can lead your innovative product or service to rule the technology world.

Data-Driven Approach
Implementing the data-driven approach makes it is easy to ensure strategic decisions based on data analysis and interpretation. The data-driven approach allows tech industries to analyze and coordinate their data to best cater to their clients and consumers.

Communication Driven
Digital marketing helps you to bridge a communication gap. It generates a sense of engagement that focuses on creating a positive experience for the customer. It helps maximize service and product results in building relationships.

Online Discovering
One of the most significant benefits of digital marketing is that it builds an online presence for you. It makes your tech industry visible on the search engine with related keywords.

Dominate your Competition
You know, your competitors share a target market with you. To maintain a step ahead you need to bring a boost through analyzing their marketing efforts and design your digital marketing metrics to know what the audience is responding well to.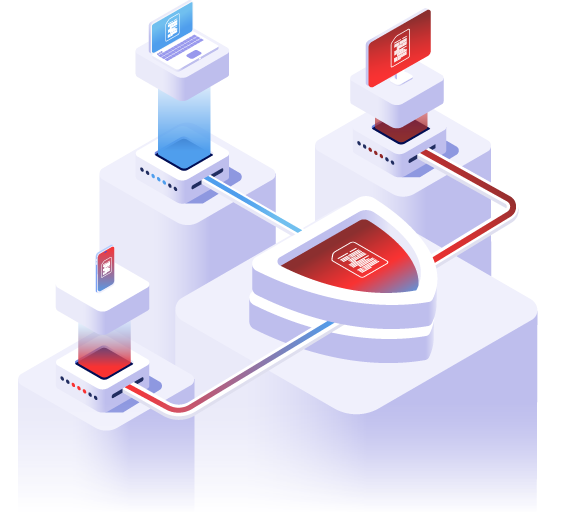 How can Digital Marketing Services for Tech Industry Help?
The tech industry rules the digital world and digital marketing leads to innovations and technologies for successful marketing optimization helping businesses and customers.
Why Should you Choose RaSu Creatives for your Tech Industry Digital Marketing Services?
RaSu Creatives is a digital marketing agency specializing in a handful of technology niches. We utilize a unique range of technologies, industry, and promotional experience to concentrate on successful tactics that deliver measurable outcomes.
Frequently Asked Questions
It depends on the company, as well as your social and digital understanding. The digital and the social world are strongly aligned, and if you do one, you also make headway into the other. Social Media Marketing is generally a branch of Digital Marketing in most cases.
You can go for content marketing to bring organically driven traffic with SEO optimized content for your website.
Yes, a smartly planned digital marketing strategy works for IT and technology.
Blogs make it easier for you to remain visible and accessible to your target market. Publishing on blogs helps you practice your opinion on business issues and even share How-To material to help solve problems. Blogs are a fantastic idea, but not needed on your website.
It is important to quantify all digital marketing channels, tools, and programs. Google Analytics is the most trusted source for analyzing digital marketing. Trusted by all advertisers, Google Analytics offers a means to quantify all marketing practices. It is important to consider the marketing priorities and costs to calculate ROI marketing. It's easy math to derive the metrics from the inherent expense of your ROI.
What are you waiting for? Let's Start Working Together
Fill in your Project Briefing