Impress Clients with Website Design for Technical Companies
The website designs of tech companies, the storefront of a retail store or restaurant awning, is the first impression that potential customers would get from your business. This is exactly why, from marketing and sales to mega-companies, a well-designed website is vital to the entire company.
Everything must be presented and implemented in the most customer-centered way possible to develop any technology or digital company by creating the requisite depth to the website of tech companies, including the right tools, and having a powerful call-to-action. At RaSu Creatives, with lucrative offers and engaging content, we help you win the crowd digitally.
We create the best tech company websites that are not only accessible and easy to look at, but that offer future buys all the data they need, places you as a thought leader, and produce a large amount of sales leads.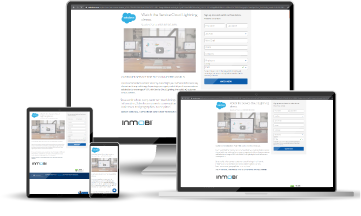 Travel Agency Website Design Statistics that You Need to Know
Technical Business Website Design Statistics that You Need to Know
Most customers of tech companies use desktops, but 83% of global customers report multi-screen activity, which means that mobile-friendly designs are still vital. Two out of three people enjoy reading material that is beautifully made on responsive layouts. 90% of individuals sequentially use different displays. In 2019, only 64% of small businesses had a website. "

Fact 1
Only 11.8% of websites have a responsive design

Fact 2
57% of internet users don't recommend poorly designed business websites on mobile.

Fact 3
38% of people will stop engaging with a website if the content or layout is unattractive

Fact 4
77% of agencies believe that bad User Experience can fail client pitching.

Fact 5
61% of users bounce if they face trouble accessing it and 40% visit competitor's site

Fact 6
83% of mobile users say that a seamless experience across all devices is important.
Why do you Need a Website for Your Technical Company?
It is a well-known fact that it is not easy to start or sustain a company. It is a relentless struggle to stay ahead of the competition and to draw new customers and maintain existing ones.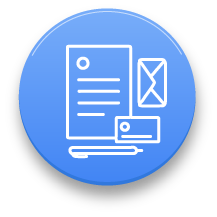 Better Branding
The best tech business designs improve their brand recognition, retention, and consumer journeys directly in the highly saturated technology spaces. The truth is that 90% of websites are design-related and you get a picture of the value of applying the best knowledge of web design to your brand.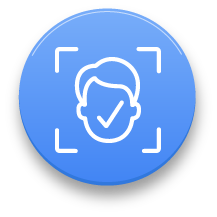 Get Recognition
Organizations that miss having a website or not take it seriously, might not be taken as seriously as those that do, in line with consumer preferences. Professionalism, but also a broader business outlook that may not just be confined to the local market, implies getting an online presence.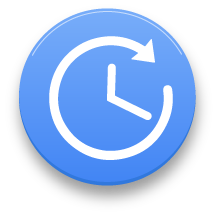 Get More Time
Websites, unlike other corporations, typically work 24 hours a day, 7 days a week. Therefore, knowledge about the company is readily accessible, or even the ability to make transactions online may occur at the convenience of the consumer, not losing the opportunity to make a sale.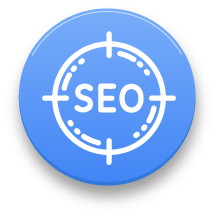 Search Engine Optimzied
More of your rivals know about the technicalities of SEO in the tech niche and already have a strong presence online. In short, you're in the major leagues where there's much tighter competition. Next, SEO is a significant yet risky strategy that can make or break your business if you are a B2B technology firm.
Highly Accessible
An online presence may offer a company a global market, and its market is not necessarily limited only to local customers. That context greatly extends the horizons of activities that are ready to take advantage of that opportunity.
Engage and Convert Customers with Our Website Design Services for Technical Business
| Features | Seed | Plant | Tree | Custom |
| --- | --- | --- | --- | --- |
| Custom Website Design | | | | |
| Mobile Responsive | | | | |
| Layout and Image Selection | | | | |
| Seo Freindly | Add On | Add On | Add On | Add On |
| Info Page | | | | |
| E-Commerce Support (Online Store Option) | Add On | Add On | Add On | Add On |
| Number of Web Pages | 1 | 5 | 10 | On Request |
| Web Content Writing | Add On | Add On | Add On | Add On |
| Website Maintenance (Wordpress) | One Month Free | One Month Free | One Month Free | One Month Free |
| Additional Webpages | Add On | Add On | Add On | Add On |
| Account Representative | | | | |
| Video Production | On Request | On Request | On Request | On Request |
| Consultation on Website Development Approach | | | | |
| Need more information? Contact Us | Get A Quote | Get A Quote | Get A Quote | Get A Quote |
"Choose the Best Travel Website of RaSu Creatives and win the digital space easily. Need more services? Check out our common requested add-ons after people review our Web Design service for your Tech Business."
How We Can Help You as We Helped Them

User Friendly
It means a mix of uniqueness, fast load time, etc. when talking about a great user experience. For such a website that we can have, you would expect consumers to come back for more updated details as the website will be able to significantly maintain its users.

Attractive Design
Design is one of the most important components of the sale of a product or service, especially important for technology companies. We will help you to give you even more inspiring ideas about how to use design in order to illustrate and sell your product.

Responsive Layout
Users may use a good web page layout to tell them where you want them to look. Our Tech Business Website Design Service's design will draw attention to special deals on your website, highlight calls to action, and help users recognize buttons and elements that can be pressed.
Kristin Zeff
They turned my company into a Brand.
I am a watch company owner, and to expand my business I wanted to show up digitally with my watch business. Thanks to RaSu Creatives who helped me with building my company as a Brand. They have an excellent website development team that is anytime available for you to vanish-away your problems in a snap of fingers.
Thank You Team.
Priya Mathur
Excellent work done for my Website
I am a software developer and I always had a dream to have a website where I can instantly launch my software services. Then, my friend suggested me RaSu Creatives, and I must tell you that they excel at turning your website dreams into reality. I am a proud client. I appreciate the work they've done for me.
Melissa Miller
LoreBeing a software engineer I understand how difficult it is to bring out what a client wants and that in such a short span of time. But RaSu Creatives amazed me with their dedicated word and served 110% of what I wanted. Thank You, Team.