Get More Enquiries with Digital Marketing Services for FMCG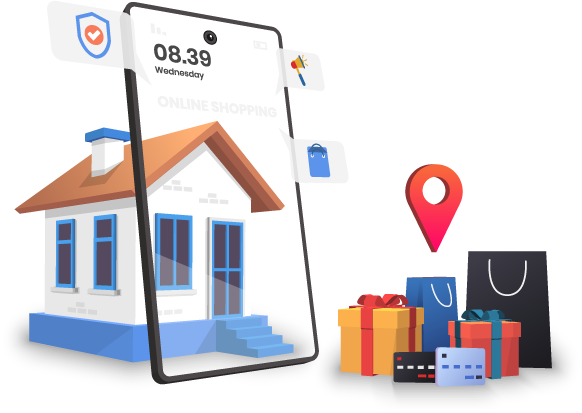 In the FMCG sector, you find similar products flooded in the market. The market wants innovation. It becomes challenging to sell unless the product is innovative. Marketing thus plays a vital part in generating sales and revenue. Digital marketing can hit a maximum number of target markets with relatively low investment compared to conventional marketing.
In 2020, 65% of FMCG consumption was influenced digitally. Online consumers spend twice on FMCG companies than offline. Investment in digital marketing for FMCG can result in a wise move. Since people choose FMCG goods from well-established firms, digital marketing results possibly the most profitable opportunity for new players to compete against well-established FMCG players.
Digital marketing offers the prospect to promote your brand 24x7, unlike newspapers and Television, which are confined by location and duration. It is now possible to reach out to billions of FMCG global customers through digital marketing. Digital marketing aims to raise brand visibility by maintaining a good profile on online media.
Why Digital Marketing is Beneficial in FMCG Sector?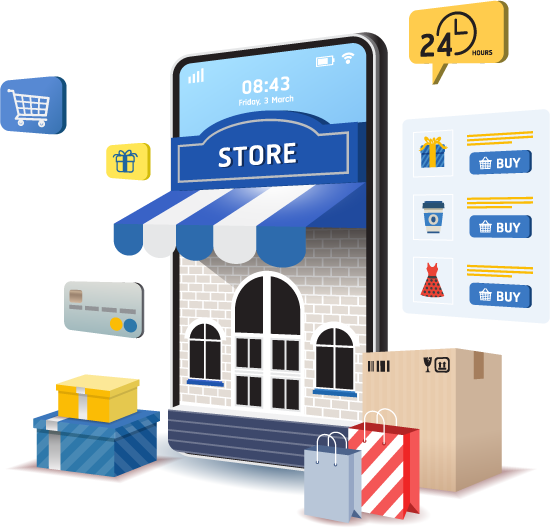 Digital marketing brings an 'alertness' about a product rather than 'advertising' it. It helps massively, particularly for FMCG customers who don't like being 'forced' to purchase a product. Digital marketing helps to recognize FMCG opponents and their tactics to target customers through their digital marketing practices.

Distinguishing your Brand
Digital marketing allows companies to establish a distinct brand name. This allows customers to form a positive impression of the brand, which can inevitably affect their buying decisions.

Display your Brand
Digital marketing for FMCG industries can be described as a virtual shelf show. It's more effective than a physical display because it lets you meet your unique target demographic, making your overall marketing campaign more cost-effective.

Calculate Customer Insights
Digital marketing helps you monitor and calculate each dimension of your campaign. With the help of analytical software, marketers can retrieve statistics on the number of impressions, clicks, and conversions.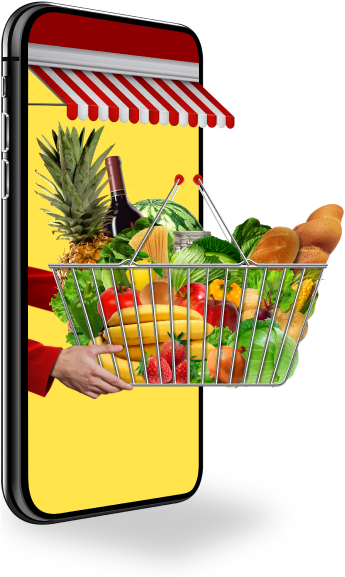 How can Digital Marketing Services for FMCG Help?
Digital Media provides a range of streams to FMCG brands to promote and achieve a range of marketing goals, from creating visibility to driving conversions and elevate brand-loyalty.
Why Should you Choose RaSu Creatives for your FMCG Digital Marketing Services?
If you want to see your company website at the top of the SERPs to boost your business benefit, choose RaSu Creatives!
Client First Approach
RaSu Creatives helps the digital tactics keeping your provisions above all else. We deliver the essentials according to customer-satisfaction levels to determine the success of the FMCG sector.
Business Focused
We use data to stimulate an intense reformist conversation and ensure that each thing for their clients' audience comes out better than the last. We focus on the techniques that improve the value of your business.
Results Driven
Our digital marketing services are formulated to assist your FMCG brand in executing plans to increase your return on investment that are tailored to your company's needs and streamline.
Frequently Asked Questions
Yes, our video production team expertise in making quality advertisements. For sure, we'll produce ads for your FMCG brand. Just tell us when!
Yes, we can handle your e-commerce account. We make sure to provide you results with better engagement and higher conversion rates.
Generally, brand awareness refers to the degree to which the audience recognises or understands the products and services of a brand and its associated logo. This is a significant indicator of sales performance since brand awareness leads to a higher likelihood of purchase.
What are you waiting for? Let's Start Working Together
Fill in your Project Briefing