Grow Faster with Online Ads for FMCG
Nowadays people are more exposed to online platforms than traditional media like TV, newspapers, etc. Therefore, online advertisements with FMCG PPC helps marketers reach more customers and flourish.
Why PPC for Industry?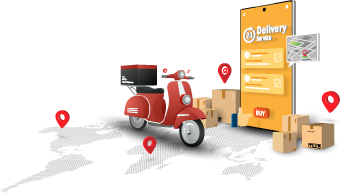 Why PPC for FMCG?
PPC stands for Pay Per Click. It is an internet advertising model in which the advertisers pay the website each time their ad is clicked. It is meant to drive traffic to the website. It proves to be advantageous to advertisers on many occasions.
PPC or FMCG Campaign is a cost-effective and budget-friendly way to reach customers. The advertisers have to pay only for the traffic their advertisements generate. FMCG PPC is also measurable and trackable. The marketers come to know how many customers have reached their products or services.
PPC for FMCG is easy to create without specialist investment or hefty production skills. PPC ads provide multi-layered targeting options to the advertisers. Last but not least is that PPC ads do not depend on algorithm changes like content marketing and SEO. At RaSu Creatives, we offer the best PPC services in the market. Choose our unparalleled services to win digitally quickly!!
Schedule a Free Consultation Today
Get Started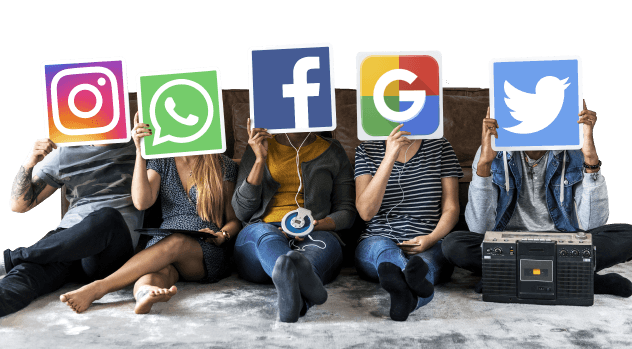 How Long does it take PPC to really work?
FMCG PPC campaign normally takes about three months to function. The reason lies in the unavailability of data or performance history. The best advertising history comes directly from the ad campaign. It takes time for the campaign to generate data especially when there is a small size of the audience.
Schedule a Free Consultation Today
Get Started
Why do you Need Our FMCG PPC Services?
PPC services are the need of the hour for growing a company or a brand. It helps target customers based on the advertisements that they view. With RaSu Creatives, we help you target effectively with FMCG PPC.
Increase Awareness
Brand awareness refers to the extent to which consumers are familiar with the qualities and or image of a particular brand of goods or service. Increasing brand awareness requires repetitive and relevant exposure. We adopt the right process which involves regular content production, remarketing, industry publication, E-mail tagline, etc.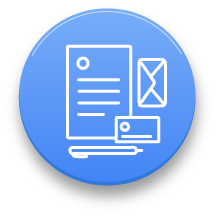 Better Branding
A distinctive, cohesive, authentic branding is the ticket to building a business. It is much more than a cool logo or a well-placed advertisement. Better branding leads to a steady increase in leads and sales, word-of-mouth referrals, and advocacy for products or services. RaSu Creatives takes care of all you need for legit branding.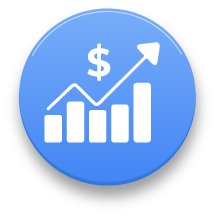 More Sales
Brand visibility is the only way to get the word out in the target market. To get people talking and understanding you, Admission Focus PPC is the easiest plus most effective way to maximize your marketing profit. At RaSu Creatives, we take care of your keywords, bids, and the overall Admission Campaign.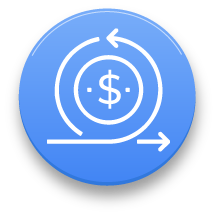 High ROI
ROI is the abbreviation of Return on Investment. ROI is a financial metric used to refer to the ratio between profit and investment in a financial year. With PPC, you receive the financial benefit from your investment. PPC indicates the investment's gains compared to its cost. RaSu Creatives helps you maintain an optimal ratio with controlled investments and high returns of PPC.
Get Maximum Results with Our FMCG PPC Services
Features
Account Setup Fee

Contact us to Waive it

Google Search Network
Google Display Network
Bing PPC Networks
Initial Campaign Strategy
Ad Creation & Development
Ongoing keyword research and optimization
Dynamic Keyword Insertion
Dedicated Account Manager
Geotargeting & Location Exclusions
Results Analysis/Reporting
Google Text Retargeting
Youtube Video Ads (Provide Video or use our Video Production Services)
Campaign Tracking with Installation Codes or Google Analytics
Custom rule based bidding
Call/email Support
Monthly Reporting
Need more information? Contact Us
Get A Quote
"Contact us to get a quote based on your required advertising spend for your FMCG Business. Need more services? Check out our commonly requested add-ons after people review our PPC pricing for your FMCG Business. "
Get Free PPC Strategy for FMCG
There are some strategies to boost FMCG PPC campaigns like greeting customers, optimization and update of product pages, use of a good shipping cart, running of FMCG PPC ads on Google, Facebook and Instagram etc. Read our FREE guide!
Download Free PPC Strategy
What are you waiting for? Let's Start Working Together
Fill in your Project Briefing