Impress Clients with FMCG Website Design
If you are looking for the Best FMCG Website, you are at the right place. With the FMCG E-Commerce and offline market growing in billions, FMCG Website Design Services can bridge the gap between a substandard and professional website. It takes care of the user experience and is your digital face that has no substitutes.
Potential competitors' products may start appearing next to your products, but having your own website identity and social media management are the only differentiators in the digital space along with your brand value. You need the Best FMCG Website design to make users take you seriously. Having a website is incalculably advantageous from the sales and marketing point of view.
Customers can enjoy 24/7 shopping, transparency, essential information communication, and a lot more from your one-stop FMCG Website. RaSu Creatives is known for creating Top FMCG Website Designs which are highly flexible, responsive, credible, and cost-effective. They help awe your target audience with blended ease and relevancy. Your site will be highly informative and capable of capturing 5.4 billion internet users globally.
Educational Bodies Website Design Statistics that You Need to Know
FMCG Website Design Statistics that You Need to Know
With 100% Foreign direct investment approval, the FMCG market is on a boom for the next coming years due to swelling demand. This market in India has already crossed US$ 1.1 trillion and the revenues are ever-increasing. Hence investing in FMCG Website Design Services is the smartest thing you can do for your brand to beat online competition.

Fact 1
75% of consumers admit to making judgments on a company's credibility based on the company's website design

Fact 2
Only 11.8% of websites have a responsive design

Fact 3
57% of internet users say they won't recommend a business with a poorly designed website on mobile.

Fact 4
On a daily basis, 2.9 billion Google searches are executed

Fact 5
Company contact info is important for 44% of website visitors

Fact 6
According to Google, 61% of users are unlikely to return to a site on mobile if they had trouble accessing it and 40% visit a competitor's site instead.
Why do you Need a Website for Your FMCG Brand?
You need the Best FMCG Website because 84% of consumers think it makes you look credible. It is a perfect place to demonstrate your values, mission, vision, your offers, and your USP.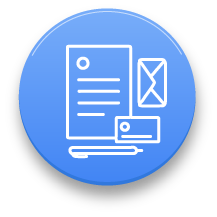 High Branding
FMCG Branding is more than just your online presence. Our FMCG Website Design Services are awesome and cover your brand positioning precisely. Combine Rasu's FMCG SEO services and FMCG Website Design Services to take care of your brand ethos. Our consultants create your online brand awareness and integrate high-quality links to your website.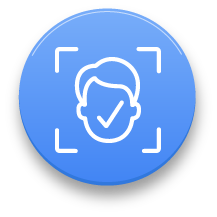 More Recognition
An FMCG website allows you to display reviews, testimonials and encourage customers to contact you directly. Top FMCG Website Designs offer you high flexibility and make you look professional. They also offer you good analytical insights to help you make informed decisions and target more effectively by capitalizing on website traffic stats.
E-Commerce Friendly
RaSu Creatives FMCG Website Design Services are E-Commerce friendly and you don't have to spend a fortune for the same. We follow a simple, technical and logical approach to make you discoverable in search engine results. We make the E-Commerce site keeping proximity in mind. The key reason behind this is the rising income of youth and changing consumption patterns.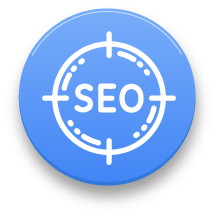 Search Engine Optimzied
RaSu Creatives FMCG Website Design Services are created precisely keeping in mind the ranking aspect. We understand that your online presence holds value when balanced with SERP rankings. Hence we offer 100% optimization and 100% responsiveness. With smart on-page SEO tactics, we complete your website as a one-stop sustainable storehouse of high traffic.
Highly Accessible
Since 88% of searches are on mobiles, 57% of people do not recommend a business with no online websites and non-responsiveness. RaSu Creatives helps you build the Best FMCG Website which serves local and global needs. We help your business grow since websites are accessible 24/7 and hone your company brand image.
Engage and Convert Customers with Our FMCG Website Design Services
| Features | Seed | Plant | Tree | Custom |
| --- | --- | --- | --- | --- |
| Custom Website Design | | | | |
| Mobile Responsive | | | | |
| Layout and Image Selection | | | | |
| Seo Freindly | Add On | Add On | Add On | Add On |
| Info Page | | | | |
| E-Commerce Support (Online Store Option) | Add On | Add On | Add On | Add On |
| Number of Web Pages | 1 | 5 | 10 | On Request |
| Web Content Writing | Add On | Add On | Add On | Add On |
| Website Maintenance (WordPress) | One Month Free | One Month Free | One Month Free | One Month Free |
| Additional Webpages | Add On | Add On | Add On | Add On |
| Account Representative | | | | |
| Video Production | On Request | On Request | On Request | On Request |
| Consultation on Website Development Approach | | | | |
| Need more information? Contact Us | Get A Quote | Get A Quote | Get A Quote | Get A Quote |
Choose the Best Website for your FMCG Business from RaSu Creatives and win the digital space easily. If you are not sure how to begin, check out our commonly requested add-ons after people review our Web Design pricing for your FMCG Business.
How We Can Help You as We Helped Them

User Friendly
RaSu Creatives' Top FMCG Website Designs are 100% user friendly and our consultants work hard to give you what you desire in terms of aesthetics. We ensure that your website functions well while looking good across multiple platforms.

Best Design
RaSu Creatives offers you the Best FMCG Website design which encompasses all skills and disciplines of a user-friendly look. Along with the technical optimization, we also offer design consultation and our services are for multiple needs from minimal to vibrant or bold FMCG Website Design Services.

Responsive Layout
Our website design consultants take a hybrid approach to deliver what you are expecting. They make the web pages look awesome on a variety of screen sizes or devices, and consider the viewer's proximity quotient. With us, everything is optimized-from design to content and we deliver a usable plus satisfactory website design.
Carol Smith
I have a cosmetics-product business, and so I wanted to grow over the internet to expand my business even more. To get that done, I hired Rasu Creatives to bring my business website online. They have immensly good team, I'm completely impressed by the creativity and their support services.
Bindu Malhotra
Thank You RaSu Creatives for being the BEST
Rasu Creatives created exactly what I wanted for my soap-business website. They designed my website that can be accessed easily and very responsive. Thank You Team!
Jonathan Bonus
Great Work Team... Keep it up
I got my business website designed by RaSu Creatives and I am super happy with the result. The team stood above my expectations and made me aware of a lot of insight regarding marketing tools I didn't know existed.