Last updated: Sat, May, 2021
Top Digital Marketing Services for Restaurants
1. Connect on Social Media
Sharing your content on social media is the easiest and quickest method to reach out to the huge potential customer base ready to discover your delicious food. Whether it's posting mouth-watering pictures of your newest dishes, sharing 'behind-the-scenes' of your restaurants, giveaways, offers, contests or providing useful content like short and easy recipes, social media has relevant groups for everything.
Let your current customers express their feedback on your posts and share it with others. This will invoke interested users to connect personally and ask questions.
You can start with multiple platforms such as
Facebook,
Twitter,
Pinterest,
YouTube,
LinkedIn,
Instagram,
Tumblr, and then gradually stick to only those which are the most suitable for you.
Every time someone 'tags' you or mentions your name, a new potential customer discovers you. You just need to reach out to the right people at the right time on the right platforms. And regardless of how complicated it sounds, with more than 58% of the population on social media, your business has a huge scope to thrive.
2. An engaging and convenient Website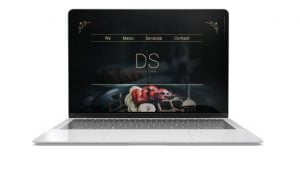 Your website is your personal, online venue. You have full control over the content you want to share and the audience you want to reach. Design your website and offer services in a way you want; with graphics, photos, online menus, reservation facility, explanatory videos, online reviews, event updates, and so much more.
According to a study conducted by SinglePlatform, it was revealed that 92% of restaurant customers had searched for places to dine out in their web browsers and 81% did that on their mobile devices. These figures clearly signify the importance of a website for your business.
Implementation of new strategies becomes super easy with websites, wherein you can regularly update banners according to the trend and keep up with what your customer wants. Your restaurant's vibe should be reflected on your website's theme and navigation should be as simple as possible.
3. Reach the right audience with Ads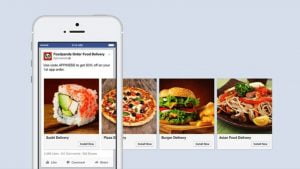 Of course, the internet is vast and not everyone can become your customer, maybe because of different interests or locations. But at the same time, there are interested people who never even get to discover your products. These groups have the highest chances of becoming your loyal customers. But to reach out to them, you need targeted marketing. Pay-per-click or PPC marketing comes in here, where you spend time, money and efforts on only the targeted audience.
Paid advertising allows you to choose every single parameter for your audience, from age to location to occupation and many more.
Let your customers know
● What are the best cuisines on your menu for this season
● Your discounts for them
● What free goodies you're giving them, etc.
With paid ads, you can launch specific campaigns according to seasons, festivals, events and track their success ratio.
Marketing techniques like PPC require a great level of expertise for successful implementation and understanding and thus, you might be confused about it right now. But don't worry. Whenever you want to know more about it, we are here for you – just drop your query message to us.
4. Expand locally – SEO
We know that blogs can help us to create relevant content for the readers, but to deliver it to the right audience; you need to add the right keywords in your content. Before targeting an audience globally, tapping the local foodies is important, since they are the quickest to turn into customers. Your aim is to appear in the top search results, every time someone searches for restaurants in your locality. There are certain elements that influence search results, for example, your reviews on web, your online presence, media coverage, etc., but one of the most result-yielding techniques is Search Engine Optimization (SEO).
It covers the targeted keywords that your soon-to-be customers are searching and place them appropriately in your content, thus, maximizing your online visibility.
Focus on these key elements and the next time someone is looking for restaurants in your locality, make the competition irrelevant and become the ultimate option for them, regardless of their search query keywords.
5. Share appealing Video Content
Do you know that more than 500 million hours of YouTube videos are watched everyday?! Visual appeal has always exceeded textual appeal. People prefer to watch videos rather than to read the same content. By giving your viewers regular insights and sneak peeks of your restaurants, venue ambience, video testimonials, etc. you can grab and retain their attention. Short videos on apps like YouTube shorts or Instagram Reels reach up to a larger audience, get promoted organically more and take lesser time to be created.
6. Online Reviews Marketing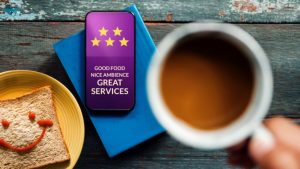 Every time a customer compliments your food and services with a smile, before walking out of the door, a satisfied wave takes over you. But did you ever think how many more customers a single customer can bring in, if they only shared their reviews with others? Before trying something new, people want to ensure that their investments are worth it and can enhance their experience. These genuine reviews by your current customers are an assurance for those people to choose your restaurant among others.
The Online review stats for restaurants suggests that more than 33% of diners don't choose a restaurant with less than a 4+ star rating on online review sites like Yelp, Google, etc. This data has been procured through surveys of several restaurants which are using the same strategy and in most cases, it is advantageous to the restaurants.
With every meal, ask your loyal customers to post a review on Google, your social media profile or your website, sometimes even by giving them an incentive like a coupon, discount or just an extra scoop of ice-cream!
7. Publicize your Restaurant
When people hear positive news about your products or business from organizations they trust, it boosts up their faith in you. Maintaining public relations is one of the most crucial steps that businesses miss out. Getting an article published in an online newspaper, media coverage on setting up a franchise, being included in the list of "best restaurants in…" can create a significant positive impact in the viewer's mind, thus, increasing your footfall.
For this, you can also contact and collaborate with various online news or blogging platforms.
8. Email Marketing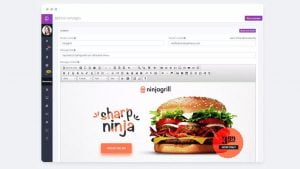 Digitally, emails are still one of the most personalized and direct ways to connect to your customers. You can create custom emails on the basis of the behavior of the customer and update them about your offers, send them newsletters related to their interest fields, personalized greetings occasionally and strengthen customer relationships.
Email marketing can be used for both new and current customers, with the right template and content for each. Create a list of people who have subscribed to your email, drop one or two mail(s) every week while expressing gratitude and subtly encourage them to make purchases. You can also send emails with appropriate and useful content to customers to guide them back to your website or social media profile and retain them.
Email Marketing is still one of the most effective ways of digital marketing, especially being successful for restaurants and the food industry. In your industry, it has around 21.17% higher email open rate than other industries.
9. Start a Blog
What you're reading right now is a blog, something that has relevant information for you. Similarly, your customers are looking for relevant and useful content for themselves. Maybe they are trying to get healthy diet tips for summers or just a list of "must've" snacks for winters; provide them with the content they are looking for.
In fact, you can share blogs about your unique recipes and intrigue them to try them out!
10. Contact Local Influencers
83% of men are inspired to make a purchase based on an influencer recommendation, compared to 89% of women. By tying up with influencers related to your field, you can access a much larger customer base. Influencers generally agree on doing promotions when given suitable incentives in return. They can, therefore, include details about your restaurant in their vlogs, social media posts, Instagram and Facebook stories etc. which would give you exposure to their followers.
In a nutshell…
With these in mind, there's never a hard and fast process for digital marketing. You might be surprised with what works the best for you. But take a step forward and start with these 10 services while consistently experimenting with resources available to you.
After all, there are uncountable interested people still waiting out there to taste your delicious food for the first time!
So, which tip are you going to use first to get your business skyrocketing? Is it building up a social media presence? Or is it getting an engaging website up?
Either way, let us know your thoughts and feel free to ask queries!