Convert More Customers with FMCG Email Marketing
FMCG E-mail Marketing is an effective way to reach the leads with brand awareness. Appealing FMCG Email Blasts and advertisements convince the leads of the products and service plus ultimately turn them into customers.
Does Email Marketing Really Work in FMCG?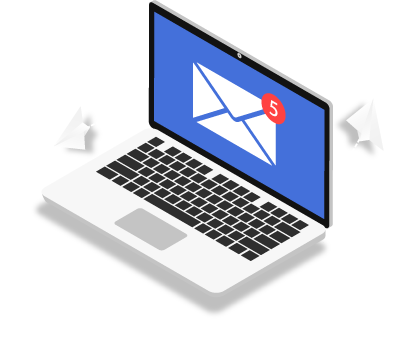 FMCG Email Marketing has come down to marketers with ample scopes. 3.9 billion E-mail users have been traced in 2020 which is likely to rise to 4.3 billion in 2023. 92% of internet users have at least one E-mail account.
E-mail marketing is a cost-effective approach to marketing and draws customers more rapidly than other electronic and print media. It is noticeable that the companies which use E-mail as a tool for business enjoy higher sales.
In spite of the emergence of social media in the 21st century, E-mail marketing outranks them in many cases because of its personalized approach. E-mail is an ROI-generating tool for both individuals and organizations.
Schedule a Free Consultation Today
Get Started
Why do you Need Our FMCG Email Marketing Services?
Our FMCG E-mail marketing is curated well as it is a form of communication between marketers and customers. It presents a plethora of options to customers. They become aware of what they purchase and what type of products they consume.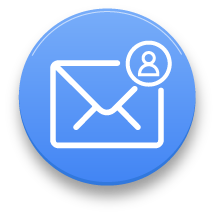 Email Contacts
E-mail contacts are deemed to be future customers. A targeted E-mail marketing contact list needs to be generated for FMCG Email Blasts. Messages are sent regularly to those contacts to keep them engaged. An autoresponder sequence and group E-mails are created to target specific sectors of the audience.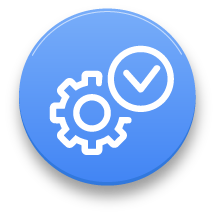 Automation
Our FMCG Email Blast is powered by automation. Automation is the technology-based handling of production and delivery of products or services which encompasses convenience. It is intended to minimize human intervention. RaSu Creatives adopts upgraded Technology involved in the process - cybersecurity, wireless applications, system integration, etc. This helps us fasten your FMCG Email Blasts.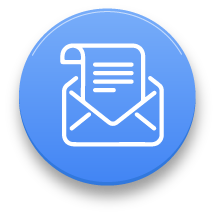 Call to Action
Call to Action is a marketing term associated with the use of such words as to create a sense of urgency among customers. Sentences like 'Hurry up', Find out more', 'Limited stock available' etc. are inserted into FMCG Email Marketing advertisements, FMCG Email Newsletters, sales scripts, and web pages to encourage an immediate sale. At RaSu Creatives, we ensure you effective conversions.
Weekly Newsletter
RaSu Creatives curates Weekly FMCG Email Newsletter which is like a bulletin published timely for businesses or organizations regarding your activities and ongoing developments. We distribute it amongst your subscribers, employees, customers, or potential buyers. The concept of FMCG Email Newsletters belongs to the genre of grey literature. Modern days' newsletters are meant to send information directly to potential and existing customers- At RaSu Creatives, we take care of that!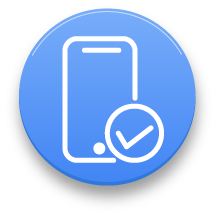 Mobile Friendly
Our FMCG Email Blasts are mobile-friendly so that they become accessible to a majority of internet users. It is advisable to make the content short, concise, scannable, and consumable. Enough space is kept for clicking. Bullets and pre-header text are used to make the FMCG Email marketing interactive.
Get Maximum Results with Our Email Marketing Services for Educational Bodies
| Features | Seed | Plant | Tree | Custom |
| --- | --- | --- | --- | --- |
| Monthly Newsletters | 4 Email Blasts | 8 Email Blasts | 16 Email Blasts | Contact Us |
| Custom Email Designs | | | | |
| Original Email Copy | | | | |
| List Maintenance & Clean Up | | | | |
| Analyze Performance/Reports | | | | |
| Ongoing Optimization | | | | |
| Initial Campaign Strategy | | | | |
| Email Drip Campaign | Add On | Add On | Add On | Add On |
| Ad Monitoring (if Any Campaign Running) | | | | |
| Conversion Tracking Installation | | | | |
| Account Rep | | | | |
| Video Emails (Provide Video or Purchase Our Video Plan) | | | | |
| Account Setup Fee | Contact us to Waive it | Contact us to Waive it | Contact us to Waive it | Contact us to Waive it |
| Campaign Tracking with Installation Codes or Google Analytics | | | | |
| Custom rule based bidding | | | | |
| Call/email Support | | | | |
| Monthly Reporting | | | | |
| Need More Information? Contact us | Get A Quote | Get A Quote | Get A Quote | Get A Quote |
Get ready to take a ride with an ultimate destination to your subscribers' inbox for your FMCG Business. Need more services? Check out our commonly requested add-ons after people review our Email Marketing Services for your FMCG Business.
Get Free Email Strategy for FMCG
With our Smart FMCG email marketing Guide, choose to outrun the competitors and win digitally. Engage, target, convert and sell easily with the help of our consultants. Get in touch for a quick walk-through of our FMCG Email Marketing Service.
Download Free Email Marketing Strategy Strategy
What are you waiting for? Let's Start Working Together
Fill in your Project Briefing