Convert More Clients with Email Marketing for Tech Businesses
Set up an automated email marketing system to deliver specific content to leads, that will help you keep in touch with them and help convince them to buy your product or service.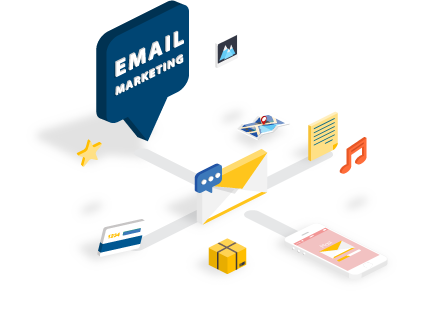 Does Email Marketing Really Work for Technical Companies?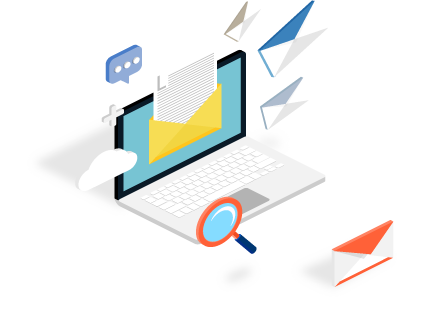 With Tech Companies email marketing, you can classify your email list based on lead status, demographics, location, and other data. This allows you to send targeted and personalized emails based on the needs and interests of your customers.
Sending Tech companies Email Newsletters will help you to be on top-of-mind of your audience. They will be more likely to choose your business when they need the products or services you provide. Tech Companies Email Blast service is also very helpful for this purpose.
Compared to conventional marketing methods, email marketing is often cost-effective. You don't have to pay for ad space or any of the normally associated costs. It makes email marketing one of the most cost-effective methods of marketing.
Schedule a Free Consultation Today
Get Started
Why do you Need Our Email Marketing Services for your Tech Business?
Our Email marketing services are designed to help you grow your tech business, get more customers and market your services and products. We help you to create professional-looking emails.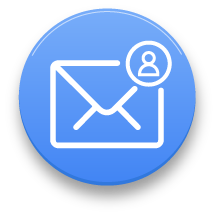 Email Contacts
We provide a targeted, email marketing contact list that will be an integral part of your business marketing strategy. For this, you need to get customers to want your emails to be sent, and then, you need to keep them interested so that they want to keep receiving them.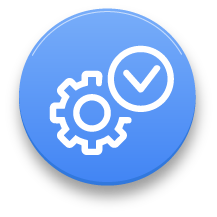 Automation
Automated emails help you stay connected with your contacts and save time in the long run. Based on specific triggers, they can be programmed to automatically email to contacts. Tech Companies Email Blast service can also be used for sending multiple emails at the same time.
Call to Action
For any Tech company email marketing campaign to succeed, you need a Call to Action. An email CTA mostly appears as a link or a button in your messages. If you're having a sale or introducing a new product, we provide you with a CTA that will encourage the reader to buy.
Monthly Newsletter
Tech companies Email Newsletters will help you create loyalty and awareness of your organization. It is a great way to connect with customers to offer your products and increase sales. Tech companies Email Newsletter also helps you to increase website traffic and grow your social media community.
Mobile Friendly
The emergence of the mobile revolution demands that the marketer of today fully reconsider his email strategy. Optimizing your campaigns for mobile is central to driving leads, clicks, and revenue for your business. Make your emails mobile-friendly by using shortened subject lines and eye-catching preheader text.
Get Maximum Results with Our Technical Companies Email Marketing Services
| Features | Seed | Plant | Tree | Custom |
| --- | --- | --- | --- | --- |
| Monthly Newsletters | 4 Email Blasts | 8 Email Blasts | 16 Email Blasts | Contact Us |
| Custom Email Designs | | | | |
| Original Email Copy | | | | |
| List Maintenance & Clean Up | | | | |
| Analyze Performance/Reports | | | | |
| Ongoing Optimization | | | | |
| Initial Campaign Strategy | | | | |
| Email Drip Campaign | Add On | Add On | Add On | Add On |
| Ad Monitoring (if Any Campaign Running) | | | | |
| Conversion Tracking Installation | | | | |
| Account Rep | | | | |
| Video Emails (Provide Video or Purchase Our Video Plan) | | | | |
| Account Setup Fee | Contact us to Waive it | Contact us to Waive it | Contact us to Waive it | Contact us to Waive it |
| Campaign Tracking with Installation Codes or Google Analytics | | | | |
| Custom rule based bidding | | | | |
| Call/email Support | | | | |
| Monthly Reporting | | | | |
| Need More Information? Contact us | Get A Quote | Get A Quote | Get A Quote | Get A Quote |
"Get ready to take a ride with an ultimate destination to your subscribers' inbox for your Tech Business. Need more services? Check out our common requested add-ons after people review our Email Marketing Services for your Tech Business. "
Get Free Email Strategy for Tech Business
Use our Free Tech companies Email Marketing Strategy and target your ideal audience. You can also create a centralized contacts database and track email performance.
Download Free Email Marketing Strategy
What are you waiting for? Let's Start Working Together
Fill in your Project Briefing