Grow Your Rank and Create Traffic Channels
For any company, search engine optimization is tricky, but as a tech business SEO, you have a real challenge on your hands. Before those limited funds run out, you need to quickly make an impact, get stuff moving and start creating momentum.
It goes without saying that bringing your website to the top of this list is your target. The higher ranking is equivalent to more organic traffic and should improve your SEO strategy's overall ROI. When you are optimizing your website for Tech business SEO, you will need to think about the constant desire to produce the best performance.
The challenge for every tech company is to make sure that clients find you and remember. Winning the competitive market is possible only through legit optimization. It's not about mindless tech business SEO and lavish ads for pay-per-click. Rasu helps you with strategies that require minimal investments to improve organic traffic in the lowest turnaround time possible.
What can you achieve by Our Tech Business SEO Services?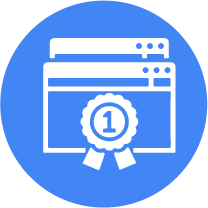 Rank Higher
SEO is not only about search engines, but the user experience and efficiency of a website are improved by good SEO strategies. SEO will help your website rank higher in search results and thereby drive more traffic to your website since ranking and traffic are a means to an end.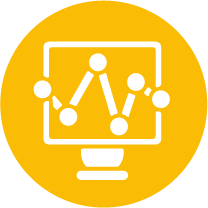 Get Higher Traffic
SEO, properly applied, can push a lot of organic traffic to your website. This means that you can expect brand, fresh leads for paying customers that you can cultivate. The web has become a very busy and crowded location, and you need to help people who are interested in your goods and services find you.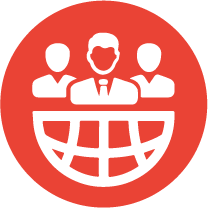 Get More Clients Organically
People believe in Google. In order to find what they are searching for, they use it every day. Your tech company will create confidence and reputation with your audience by ranking high on the search engines. 37% of search engine clicks are currently on the first organic listing.
Show Your Tech Business Brand to the World
For any technological business, search engine optimization is important. SEO for technology firms, however, is particularly important, because you compete in the tech industry against many businesses that also have a large online presence. Your leaders are tech-savvy, and they don't have to search for in a very saturated market to find your rivals.
Clearly, there are leads and companies on the line! So here are the tech companies' top SEO strategies. Others are general best practices, and others are more unconventional techniques that we have used for technology businesses to develop organic leads.
Our Best Practices in Tech Business SEO Services
Here are some Tech business SEO services you can use to give your technology marketing and website presence a boost to help you get started!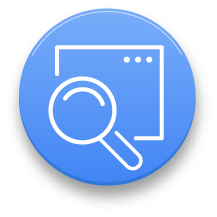 Site Audit
This is because it will assist you in creating a solid marketing campaign and website. To enhance its efficiency, a professional will take time to fine-tune your website and even fix any problems. On your own or through a competent tech business, you can conduct a website audit. Read on to appreciate the ten advantages of an SEO audit.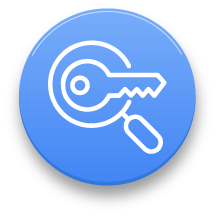 Keyword Research
In search engines, keywords or key phrases are essentially what individuals are looking for. They're critical for a brand because when people search for particular keywords or phrases that apply to your products or services, you want to show up in search engines, it's easy to find for them.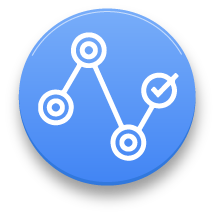 Tracking Set Up
One of the main pillars of a successful tech organization is monitoring. The business owner obviously does not know what works and what does not without monitoring. It is also hard to see where the inefficiencies are and how it is possible to boost them.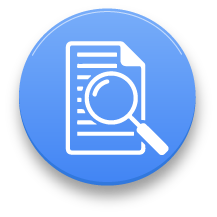 On-Page Optimization
The first thing you should concentrate on is enhancing the load speed, as it will directly affect the bounce rate, an important ranking signal. Visitors are very demanding nowadays in terms of load speed and will require just three seconds of load time on average before they move on.
Link Building
Constructing connections is also the best way to increase the visibility of searches. Links are not going anywhere fast at all, and could potentially be the litmus test for potential signals. Building ties will increase exposure to brands. Naturally, link building goes hand in hand with other practices in online marketing.
Get Maximum Results with Our SEO Services for Technical Companies
| Features | Seed | Plant | Tree | Custom |
| --- | --- | --- | --- | --- |
| Thourough Website Audit and Reporting | 20 Pages | 50 Pages | 100+ Pages | |
| Keyword Research & Selection | | | | |
| Meta tag Optimization | | | | |
| Creation of Sitemap.XML | | | | |
| Google My Business Setup & Optimization | | | | |
| Analytics & Conversion Tracking | | | | |
| Dedicated Account Support | | | | |
| Ongoing Monthly ROI/Reporting | | | | |
| Header Tags Optimized (Such as H1s) | | | | |
| Keyword Rank Tracking | | | | |
| Local SEO Strategy (For Local Businesses) | | | | |
| High Volume Focus Keywords | 10 | 20 | 50 | Custom |
| Keyphrase Optimization (Based on Focus Keyword) | Unlimited | Unlimited | Unlimited | Unlimited |
| Link Building & Outreach | Add-On | Add-On | Add-On | Add-On |
| Competitor Analysis/Monitoring | | | | |
| 24/7 Support | | | | |
| Monthly Reporting | | | | |
| Need more information? Contact Us | Get A Quote | Get A Quote | Get A Quote | Get A Quote |
"Need something a bit more custom? Reach out to us and learn how we can customize a plan specifically for your Tech Business. Need more services? Check out our commonly requested add-ons after people review our SEO services for your Tech Business. "
Get Free SEO Guide for Tech Companies
Analyze your niche before setting out your SEO plan to consider what your audience wants and respond to their peculiarities. Get a free SEO guide for your tech business.
Download Free SEO Guide
What are you waiting for? Let's Start Working Together
Fill in your Project Briefing