Grow Your Fans and Following with Social Media Marketing
A follow-up in social media helps people choose to see all the updates of another user in their content feed. Having students follow the page of your organization is a primary target with a social media presence for online promotion. Twitter, Instagram, and Facebook all have a sort of news feed that provides information to their users, consisting mostly of your organization's tweets, articles and photos, and your organization's followers.
Social media marketing for education institutes excites students to know more about the college or school. Social media platform allows schools to present the best part of the campus, explain curriculum in an interesting way that engages students and bring them to enrollment decision. It provides schools or colleges to post the activities and events that happen on the campus to encourage and influence other potential students to enroll for admission and take part in further activities.
Why Social Media is so Important for Educational Bodies?
Social media marketing for educational institutions evolves plus depends on community services and processes to enhance the lives of students. Using social media for educational institutions allows students the opportunity to access more valuable knowledge, communicate with learning groups and other educational systems that make it easy for them to learn.
Tools for social networks provide students and institutions with numerous ways to enhance learning techniques. You can integrate social media plugins into these networks that allow sharing and interaction. Online tutorials and tools that are exchanged through social networks may support students with social media marketing for Schools.
Social media for schools, colleges, and other educational institutions is a proven metric to bring students with attractive social media content posts. It doesn't end with students' satisfaction only. Satisfying parents is also a great deal for successful social media to build trust, credibility and increase reputation.
Fact 1

US adults spend an average of 1h16m each day watching video on digital devices

Fact 2

60% of consumers want easier access to online customer service support.

Fact 3

71% of consumers had a good social media experience with a brand recommend to others.

Fact 4

Visual content is 40 times more likely to be shared on social media.

Fact 5

49% of consumers depend on influencer recommendations on social media to inform their purchasing decision.

Fact 6

Instagram has 1 billion monthly active users and 500 million of them use Instagram Stories.
How Social Media Marketing for Start Ups will Help Your Business?
Increase Exposure
The online world has witnessed the increasing importance of social media for colleges plus social media marketing for Schools as a very effective digital marketing tool in recent years. One of the most efficient marketing and advertisement tools plus tactics can provide maximum visibility with higher marketing mileage for any institution or schools and colleges.
Increase Awareness
Social media marketing for schools has proven to be a critical factor in building brand recognition. Whether you use influencers or simply put out positive content on your own. This is because social media is a fantastic forum for institutes to maintain student relationships, while new students still have the chance to be identified.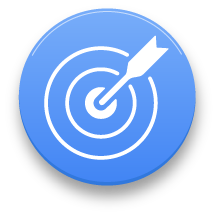 Targeted Advertising
This is necessary so that you can speak the same language as your audience and students, making them more interested to connect, establish the authenticity of the institute, and eventually extend to social media marketing for Schools. A target audience for social media would help you better promote your institute and prioritizes who you target.
Qualified Conversion
When used successfully, social media Marketing for Educational Institutions helps you improve your conversion rate. Social media marketing for schools usually includes the different social networks to scan for, communicate with students and employees, understand your opportunities, and eventually follow up.
Engage and Convert Customers with Our Social Media Marketing Services for Start Ups
| Features | Seed | Plant | Tree | Custom |
| --- | --- | --- | --- | --- |
| Original Content Creation for Social Media | | | | |
| Social Media Calendar Organization | | | | |
| Post Promotion (Ad Boost Management) | On-Request | On-Request | On-Request | On-Request |
| Community Management (if any) | Add On | Add On | Add On | Add On |
| Number of Platforms | 3 | 4 | 5 | |
| More Social Media Platforms (Twitter, LinkedIn, etc.) | Add-On | Add-On | Add-On | Add-On |
| Initial Campaign Strategy | | | | |
| Single Account Manager | | | | |
| Setup Fee or Initial Campaign Investment | Contact us to Waive it | Contact us to Waive it | Contact us to Waive it | Contact us to Waive it |
| Analyze Performance/Reporting | | | | |
| Post Frequency | 12 Post per Month | 20 Post per Month | 40 Post per Month | Contact us |
| Video Posts Provided or Use Our Video Production Service | | | | |
| Competitor Analysis/Monitoring | | | | |
| 24/7 Support | | | | |
| Monthly Reporting | | | | |
| Need more information? Contact Us | Get A Quote | Get A Quote | Get A Quote | Get A Quote |
"Need more? Reach out to us and learn how we can customize a plan specifically for your Educational Institution. Need more services? Check out our commonly requested add-ons after people review our social media management pricing for your Educational Institution. "
Get Free Social Media Guide for Start Ups
Social media Marketing for Educational Institutions is something you need to have a plan for. It is not possible to underestimate the value of social media marketing for Schools and colleges. Understand this better with our FREE Guide.
Download Free Social Media Guide
What are you waiting for? Let's Start Working Together
Fill in your Project Briefing