Website Design Services for Educational Bodies
Grow your Studnet Base by Implementing High-Quality Website
Let's Discuss Your Project
Impress Clients with Website Design for Educational Institutes
Your website is your institution's face. It is the first interaction and, ideally, a crucial reason why top college website designs are appealing for prospective students. It is also a way to keep students, teachers, and faculty updated on information that is important and ever-changing.
Successful educational website design is more than just an appealing appearance. It requires to include a variety of items, all tailored for your particular target audience. Your web design needs to talk directly to your client from prospective students to faculty, giving them the data they need and building your reputation.
You will understand efficient educational web design with RaSu creatives, the vital factors, how the process of web design works, and what top college website design can mean for your institute. We keep the process transparent. Our website design services in education will begin by illustrating what makes web design productive for college and university institutions.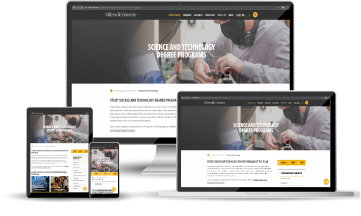 Educational Bodies Website Design Statistics that You Need to Know
Educational Bodies Website Design Statistics that You Need to Know
"When users start their search process, as many as 9 in 10 prospects do not have a specific school in mind and their search behavior illustrates this lack of brand orientation. In their decision-making process, nine in ten respondents have classified official websites as important. 10% users have difficulty finding everything they needed to know about institution's location online."

Fact 1
47% of users expect websites to load within 2 seconds

Fact 2
86% of visitors want info about products/services on the homepage

Fact 3
The color theme improves website recognition by 80%

Fact 4
Only 11.8% of websites have a responsive design

Fact 5
57% of internet users don't recommend a business with a poorly designed website on mobile

Fact 6
38% of people will stop engaging if the website content or layout is unattractive
Why do you Need a Website for your Educational Institute?
For developing relationships, the official school or having the best college website is very important and it is also very crucial for its regular users to have a good user experience, including teachers, students, and parents.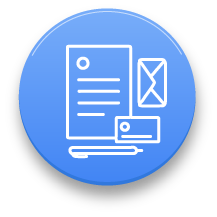 High Branding
You also want your brand identity to be good, and by taking the time to update a website and provide the public with details, you can achieve this. You could be promoting your best college website or best school website and as an interactive platform, it will ensure that they see your school in the best light.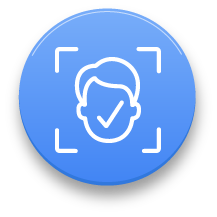 More Recognition
Having an online presence helps to improve communication without proximity constraints. The best way to attract more students and their parents is to provide a user-friendly educational institute and best college website or best school website since it allows them to access all --- right from the homepage.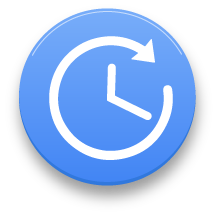 Get More Time
In order to promote the institution, administrators will not need to think about print or TV ads. And, for parents or other school community members, there will be no need to print materials or announcements. You can save money and time on printing, photocopying, and giving parents physical letters.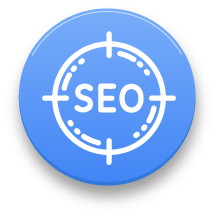 Search Engine Optimzied
As a consequence of increased exposure in search engine outcomes, a successful SEO strategy will increase traffic to your best college website or best school website. This means that more prospective students can read your content and learn about your school, which can lead directly to more students. RaSu Creatives experts SEO optimize your website.
Highly Accessible
Online services eliminate many of the physical and social obstacles to schooling, such as dealing with non-physically available school facilities. There is a wide and diverse potential audience for the best school website or best college website. This will include current students, prospective students, and parents, as well as local community members.
Engage and increase admissions with Our Website Design Services
| Features | Seed | Plant | Tree | Custom |
| --- | --- | --- | --- | --- |
| Custom Website Design | | | | |
| Mobile Responsive | | | | |
| Layout and Image Selection | | | | |
| Seo Freindly | Add On | Add On | Add On | Add On |
| Info Page | | | | |
| E-Commerce Support (Online Store Option) | Add On | Add On | Add On | Add On |
| Number of Web Pages | 1 | 5 | 10 | On Request |
| Web Content Writing | Add On | Add On | Add On | Add On |
| Website Maintenance (WordPress) | One Month Free | One Month Free | One Month Free | One Month Free |
| Additional Webpages | Add On | Add On | Add On | Add On |
| Account Representative | | | | |
| Video Production | On Request | On Request | On Request | On Request |
| Consultation on Website Development Approach | | | | |
| Need more information? Contact Us | Get A Quote | Get A Quote | Get A Quote | Get A Quote |
These plans give a quick headstart, but it is common for our clients to request additional custom work. Please reach out to learn how we can structure something for you. Also, check out some of our popular add-ons below:
How We Can Help You as We Helped Them

User Friendly
We are renowned for our website design services in education, which not only look fantastic but also are a user-friendly website that reaches the potential students interested in pursuing their education.

Best Design
We all know the importance of impression, website design services in education will help you to create a beautiful and appealing school or any educational website to impress and engage students and parents, and will create your future lead.

Responsive Layout
Sensitive architecture guarantees the optimum functioning of a website across all channels and computers. For your website, we design an impressive and most importantly responsive interface to make it easy for your visitors.
Mixxy Jonathan
Thank you RaSu Creatives for making me live my dream. I was planning to have my school website for quite a long and then I met RaSu Creatives' team and I was absolutely stunned by their super-fast and brilliant services. Thanks again!
Ibrahim Scott
Young and Amazing Team Work
Must say that RaSu Creative has an immensely professional team. I am thankful to you for the brilliant service that you provided in building a functional and responsive website for my coaching institute that has definitely attracted high number of enrollments for the next session.
Aashna Malhakar
I feel extremely happy with RaSu Creatives' amazing services. I was planning to bring my school to the digital platform, and RaSu Creatives made it possible for me. It has not only increased the enrollment count but also the awareness, trust, and credibility of my institute.