Grow Your Rank and Create Traffic Channels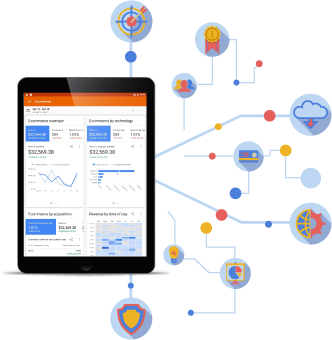 FMCG SEO Services are crucial for ranking in search engines. The fact is 99% of people rely on and trust Google, Microsoft bing, etc. Before making any purchase decision, customers look for reviews and recommendations of other users. FMCG SEO helps you win traffic with the help of high-value keywords and user queries.
Your SEO Strategy needs to be planned and precise to get profitable returns and see positive rankings. With the digtial space being highly-competitive, RaSu Creatives helps you keep afloat by capitalizing on FMCG SEO. Our consultants focus on driving quality traffic from multiple channels which have high chances of conversion into sales.
With deep research, data-backed management, sharp strategy implementation, and constant performance monitoring, RaSu Creatives pushes your ranking and visibility through both On-page and Off-page FMCG SEO services. Our strategy is to adopt only white-hat FMCG SEO Services so that you don't get penalized by Search engines.
What can you achieve by Our FMCG SEO Services?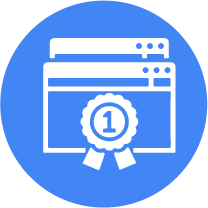 Rank Higher
RaSu Creatives pushes your visibility through deep and long-standing market understanding. Your SEO Strategy is highly customized and precisely targeted to win website traffic from multi-faceted sources. We keep you covered both technically and organically with the right solutions. Our FMCG SEO Services go beyond mere keyword addition and content optimization.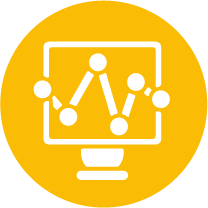 Drive Traffic
We help you digitally transform and deliver the brand message you wish to deliver through FMCG SEO. With optimized user experience, diverse backlink portfolio and focus on topic clusters, we adopt effective FMCG SEO Services. Getting traffic is one measure of your brand popularity, BUT FMCG SEO doesn't end there.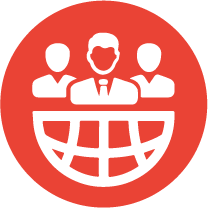 Get More Customers Organically
With RaSu Creatives FMCG SEO Services, you get an assurance that your website features in relevant searches. Organically ranking or natural website placement on search engines is possible through careful keyword placement and an apt SEO Strategy. Inbound marketing can be won through our paid search services too. Know more by talking to RaSu Creatives' experts --
Show Your FMCG Brand to the World
With a solid SEO Strategy, one can drive visibility as it allows you to generate high traffic which builds trust amongst visitors. Brand awareness with Rasu FMCG SEO Services is highly integrative with your brand. Our consultants deliver relevant and aesthetic elements to increase the associated values of your brand.
With optimized FMCG SEO, it is easy to hit your page ranking objectives and "Please" Google or Bing with White-hat SEO Strategy. Our consultants help you with featured snippets, linking, correct link placement, and DIFFERENTIATE your FMCG brand. Getting clicks from Search engines through FMCG SEO Services goes beyond just the technical aspect.
Our Best Practices in FMCG SEO Services
RaSu Creatives White-hat FMCG SEO Services helps bring your organization into the spotlight and rank organically on popular search engines. The FMCG market will reach $15.361 Billion by 2025 and E-Commerce FMCG will hit $4 billion by 2022. Hence FMCG SEO Services is a mandate to excel.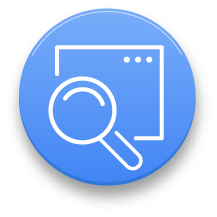 Site Audit
RaSu Creatives does an in-depth website audit before implementing or planning for your FMCG SEO. We create a clear plus actionable recommendation and action plan which helps you understand your FMCG SEO Gaps and work on them effectively. Our FMCG SEO Services cover you holistically with logical data points to work on.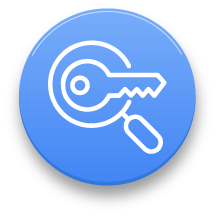 Keyword Research
Your FMCG SEO is a fail without relevant keyword usage. RaSu Creatives experts make your SEO strategy by deep researching keywords so that searchers connect your website and navigate easily. We believe that "proper optimization" in FMCG SEO helps rank your content easily. Hence we pick only those high-value and long-tail keywords which would contribute positively and eliminate keyword stuffing by all means.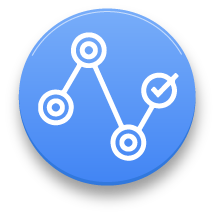 Tracking Set Up
At RaSu Creatives, we start with the end game in mind. We set up your FMCG SEO by strategically directing all efforts towards the ranking goal. Hence, we trust analytics and tracking which are measurable, specific, and gives us so much improvement scope.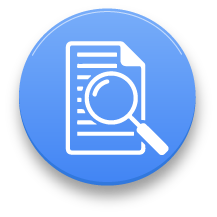 On-Page Optimization
RaSu Creatives helps you optimize individual web pages when stitching your FMCG SEO together in your digital marketing strategy. We take care of all on-page FMCG SEO factors like content, high DA external links, title tags, URLs, permalinks, image ALT Text, and website interlinking.
Link Building
Healthy backlinking in FMCG SEO pushes your brand visibility by 200%. RaSu Creatives adopts clever methods to hit the visibility you are aiming for easily and quickly. We work with external publications, trusted sources, influencers, and many more to help differentiate your offerings by keeping your Brand Ethos in place.
Get Maximum Results with Our FMCG SEO Services
| Features | Seed | Plant | Tree | Custom |
| --- | --- | --- | --- | --- |
| Thourough Website Audit and Reporting | 20 Pages | 50 Pages | 100+ Pages | |
| Keyword Research & Selection | | | | |
| Meta tag Optimization | | | | |
| Creation of Sitemap.XML | | | | |
| Google My Business Setup & Optimization | | | | |
| Analytics & Conversion Tracking | | | | |
| Dedicated Account Support | | | | |
| Ongoing Monthly ROI/Reporting | | | | |
| Header Tags Optimized (Such as H1s) | | | | |
| Keyword Rank Tracking | | | | |
| Local SEO Strategy (For Local Businesses) | | | | |
| High Volume Focus Keywords | 10 | 20 | 50 | Custom |
| Keyphrase Optimization (Based on Focus Keyword) | Unlimited | Unlimited | Unlimited | Unlimited |
| Link Building & Outreach | Add-On | Add-On | Add-On | Add-On |
| Competitor Analysis/Monitoring | | | | |
| 24/7 Support | | | | |
| Monthly Reporting | | | | |
| Need more information? Contact Us | Get A Quote | Get A Quote | Get A Quote | Get A Quote |
"Need something a bit more custom? Reach out to us and learn how we can customize a plan specifically for your FMCG Business. Need more services? Check out our common requested add-ons after people review our SEO services for your FMCG Business."
Get Free SEO Guide for FMCG
RaSu Creatives experts have compiled a best-in-the-market FMCG SEO guide to help you navigate. If you are falling flat with SEO - Do consider getting in touch with us!
Download Free SEO Guide
What are you waiting for? Let's Start Working Together
Fill in your Project Briefing