Get the most with Healthcare Email Marketing
Email marketing allows you to create engaging and promotional messages. This can help you build meaningful relationships with your patients. You can also improve response rates and patient care engagement through email marketing for hospitals.
Does Email Marketing Really Work for hospitals?
Email marketing for hospitals helps reach patients from any corner of the globe. Hospitals can connect with patients at any time and from anywhere. Emails have a global reach and take hospitals or the medical industry to a wider patient care mode via healthcare email blast campaigns.
Email marketing for the hospital is still undoubtedly popular for its easy operation. Email marketing has a role of 44% in purchase decisions. Those healthcare centers that utilize E-mail and do it well can enjoy higher patient support and have a more efficient patient handling approach to their marketing overall.
The components of the traditional marketing mix are product, price, place, and promotion but while talking about Email marketing for the hospital sector, it adds the extra benefit of reaching regularly to the targeted groups through a healthcare email blast and healthcare email newsletters. E-mails are the best for Ethical marketing.
Schedule a Free Consultation Today
Get Started
Why do you Need Our Email Marketing Services for Your Hospital?
RaSu Creatives' Email marketing for hospital services provides an open line of communication to your patient-audience by building trust and gaining interest from the patients. It increases connections and nurtures relationships through care and an ethical approach.
Email Contacts
You are able to send unlimited emails through RaSu Creatives' healthcare email blast services at a time. Constant contact and engagement through healthcare email newsletter services help you spread your offers and update arrangements in your healthcare services. The regular email contact keeps your business and patient pain points interlinked together.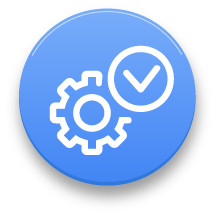 Automation
Our Marketing automaton manages marketing processes and multifunctional campaigns across multiple channels automatically. With this strategy, your healthcare business can target customers with automated messages across websites with the help of our consultants. Our Email marketing automation strategy helps you send timely promotional emails to subscribers on their mailing list. Our consultants create impressive content for mail.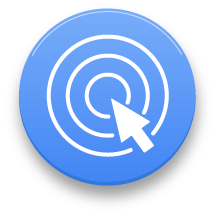 Call to Action
Call to action may become your winning healthcare marketing strategy with just a button or hyperlinked line of text. We direct your users to your website cart for brand choices. With email marketing for hospital strategy, it is designed to prompt an immediate response or encourage an immediate sale.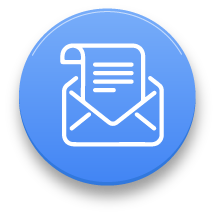 Weekly Newsletter
We follow a good approach to send emails twice a month and then shoot it weekly as a healthcare email newsletter. We combine it with great content, ever-changing offers, or regular promotions, and then consider sending emails two to three times a week. We monitor healthcare email newsletter campaigns.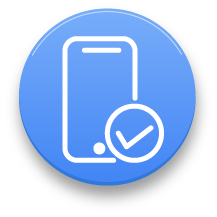 Mobile Friendly
The healthcare email blast strategy also covers how your brand makes use of smartphones in the pockets of potential customers. Smartphones or tablet allows people to go on the web, search, receive social status updates, read email and use all kinds of apps. 87% of brands get coverage through mobile-oriented campaigns. At Rasu we optimize everything accordingly.
Get Maximum Results with Our Email Marketing Services for Healthcare bodies
| Features | Seed | Plant | Tree | Custom |
| --- | --- | --- | --- | --- |
| Monthly Newsletters | 4 Email Blasts | 8 Email Blasts | 16 Email Blasts | Contact Us |
| Custom Email Designs | | | | |
| Original Email Copy | | | | |
| List Maintenance & Clean Up | | | | |
| Analyze Performance/Reports | | | | |
| Ongoing Optimization | | | | |
| Initial Campaign Strategy | | | | |
| Email Drip Campaign | Add On | Add On | Add On | Add On |
| Ad Monitoring (if Any Campaign Running) | | | | |
| Conversion Tracking Installation | | | | |
| Account Rep | | | | |
| Video Emails (Provide Video or Purchase Our Video Plan) | | | | |
| Account Setup Fee | Contact us to Waive it | Contact us to Waive it | Contact us to Waive it | Contact us to Waive it |
| Campaign Tracking with Installation Codes or Google Analytics | | | | |
| Custom rule based bidding | | | | |
| Call/email Support | | | | |
| Monthly Reporting | | | | |
| Need More Information? Contact us | Get A Quote | Get A Quote | Get A Quote | Get A Quote |
"Get ready to take a ride with an ultimate destination to your subscribers' inbox for your Healthcare services. Need more services? Check out our commonly requested add-ons after people review our Email Marketing Services for your healthcare services. "
Get Free Email Strategy for Healthcare
You can get a free email strategy to manage healthcare email blasts and healthcare email newsletters with RaSu Creatives. We care for your reach to desired patient care goals with email advertising and promoting healthcare services.
Download Free Email Marketing Strategy
What are you waiting for? Let's Start Working Together
Fill in your Project Briefing