Grow Faster with Online Ads for Healthcare
Advertisements on the internet help your healthcare campaign form certain attitudes of internet users. It may also influence their purchase decision.
Why PPC for Hospitals?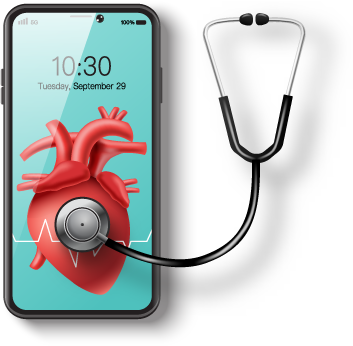 Why PPC for Hospitals?
Is spending time to grow traffic a hassle?
Will PPC really help me get a higher lead?
What if the metrics fail?
Healthcare PPC marketing is an online advertising format that allows your healthcare services to earn from advertisements with a click. Healthcare PPC strategy gives a perceived click value concerned with keywords, platforms, and type of audience it taps. It also provides a rank to your website and your healthcare campaign.
If you want more leads and gain new patients, you should consider adopting PPC for healthcare in your digital marketing healthcare campaign.PPC advertising provides you capitalize through the top paid positions on search engines like Bing or Google and appear on relevant partner websites easily.
Companies in every industry can benefit from pay-per-click advertising, and this is especially true for hospitals. Potential patients are already researching online with their symptoms and concerns, with healthcare PPC ads, you can be there when they're ready to make an appointment. Thus, your PPC for healthcare pays you.
Schedule a Free Consultation Today
Get Started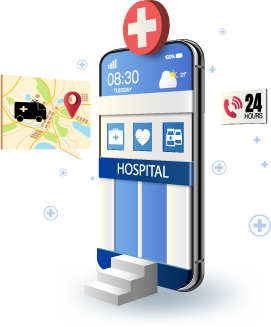 How Long does it take PPC to really work?
PPC marketing may take three to four months to work on an average. The first three months of your healthcare PPC campaign will focus on gathering data from your ads. You can use these data to improve your keyword targeting, audience targeting, and bids. The good news is there is a way to get your ads approved faster through this campaign.
Schedule a Free Consultation Today
Get Started
Why do you Need Our PPC Services for Your Hospital?
The benefit of accepting our PPC advertising service includes cost-effectiveness. Every click is paid back to you. You can also instantly optimize your audience according to demographics like location, language.
Get Relevant Lead
With healthcare booming due to rising health concerns, the patients or netizens are looking for solutions to their pain points online every day. With RaSu Creatives Creative's services, You have the potential of solving patients' pain points through high visibility. With apt solutions, you can engage with genuine patients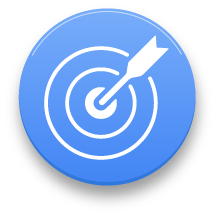 Targeted Traffic
Target traffic is not always quality traffic. With RaSu Creatives, your PPC for healthcare strategy will help visitors looking for the products, services, and other information that you already have on your website. The most popular form of paid traffic is pay per click. Your strategy will be including banners, adverts, pop-ups, and video ads, and much more!
Increase Awareness
You employ native advertising for healthcare campaigns. It is the most effective way of increasing brand awareness and winning over new customers. Since they fit right into their surrounding content and borrow credibility from their host publishing sites, native ads help you reach people. Ultimately, PPC will be healthy for increasing brand awareness with RaSu Creatives Creatives.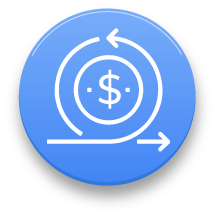 High ROI
ROI, or "return on investment," of PPC for healthcare strategy is positive and gives a sustainable advertising future. Some clinical situations require high or immediate care visibility, you just proceed tactically with RaSu Creatives Creatives and our PPC strategies which are proven to be successful in positive patient care.
Get Maximum Results with Our PPC Services for Hospitals
Features
Account Setup Fee

Contact us to Waive it

Google Search Network
Google Display Network
Bing PPC Networks
Initial Campaign Strategy
Ad Creation & Development
Ongoing keyword research and optimization
Dynamic Keyword Insertion
Dedicated Account Manager
Geotargeting & Location Exclusions
Results Analysis/Reporting
Google Text Retargeting
Youtube Video Ads (Provide Video or use our Video Production Services)
Campaign Tracking with Installation Codes or Google Analytics
Custom rule based bidding
Call/email Support
Monthly Reporting
Need more information? Contact Us
Get A Quote
"Contact us to get a quote based on your required advertising spend for your healthcare services. Need more services? Check out our commonly requested add-ons after people review our PPC pricing for your healthcare services. "
Get Free PPC Strategy for Healthcare
PPC for healthcare or healthcare PPC is a successful online marketing strategy. It is a positive investment. To get acquainted with PPC strategy basics, Pick the FREE guide.
Download Free PPC Strategy
What are you waiting for? Let's Start Working Together
Fill in your Project Briefing