Impress Patients and Get High Patient Turn-outs
You are starting up? not a great problem. We Note the strategy of the best healthcare website. We Follow them to develop your web pages. It needs a few months of the campaign and ultimately you can really impress your potential clients. Our Responsive layouts, interactive chatbots, easy communication, and content transparency will pay you ultimately.
Healthcare website design services help you to manage your web server platform, the CMS, the domain name, the database software, or the language used to create your website. You can attract clients by getting active with your social media campaign.
Before designing a website you must know something. The first thing to know is the actual utility of the website. RaSu Creatives Top healthcare website design strategy cares for your online brand name, content, branding policy, color scheme, and menu structure. We help you keep leads on your page.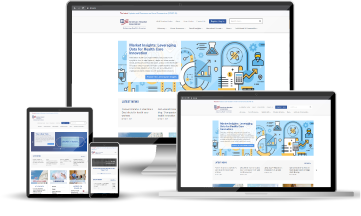 Real Estate Website Design Statistics that You Need to Know
Hospital Website Design Statistics that You Need to Know
We can create a hospital website by prioritizing your audience and sales objectives. Data shows that your customers browse landing pages 10 to 20 seconds. We can add a 10-second video on landing pages. It will create an 80% more conversion rate. 94% of online customers of the best healthcare websites convert with our content and promo video.

Fact 1
First impressions are 94% design-related.

Fact 2
77% of agencies believe that a bad website User Experience is a weakness for their clients.

Fact 3
Slow-loading websites cost retailers $2.6 billion in lost sales each year.

Fact 4
75% of consumers admit to making judgments on a company's credibility based on the company's website design

Fact 5
Users spend an average of 5.94 seconds looking at a website's main image

Fact 6
47% of users expect websites to load within 2 seconds.
Why do you Need a Website for your Healthcare bodies?
A website for your healthcare cares for sharing electronic information with patients and other clinicians. It ultimately helps providers more effectively diagnose patients, reduce medical errors, and provide safer care. With an online website presence, you are 1000 times more credible, reachable, and approachable.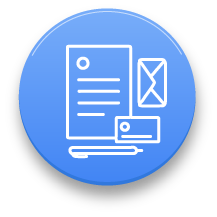 Brand Yourself
Business branding helps you build authenticity, trust, credibility, and connections. Hence, we start with a proper healthcare website design services strategy. Our consultants follow the top healthcare website design strategy. Your branding strategy is our first level priority as It leads to a quality conversion rate and higher PPC. A resourceful website designed by RaSu Creatives experts gives you 200% more visibility.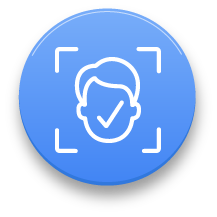 More Recognition
Recognition helps your services to get valued by the customers. We help you create a healthy and the best healthcare website. Design is particularly a key to how healthcare organizations grow or change. It helps customers build a sense of security in their value to the company, motivating them to make a purchase.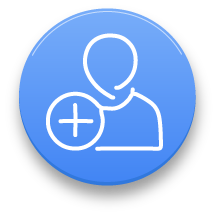 Get More Patients
RaSu Creatives Top healthcare website design strategy helps you attract more patients. You need our healthcare website design services to establish an active online presence. We help you start a blog, ask for referrals and reviews, create an e-store and so much more. With RaSu Creatives, Your website can attract more patients to your services by nurturing strong relationships with your current target and bring in positive referrals.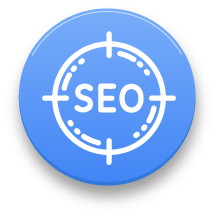 Search Engine Optimzied
You know Search Engine Optimization (SEO) is the art and science of getting pages to rank higher in search engines such as Google. The best healthcare website plays upbeat in this respect. We help people discover your content online and push you to attain the best healthcare website ranking. We help you use good practices catering to top search engine algorithms.
Highly Accessible
Our Top healthcare website design includes the feature of high accessibility for everyone. Healthcare website design services promote your marketing to a level where customers receive and understand your communication. We create the opportunity to invest in or help users become a fan of your product, service, or brand. Talk to our consultants!
Engage and Convert Customers with Our Website Design Services for Healthcare
| Features | Seed | Plant | Tree | Custom |
| --- | --- | --- | --- | --- |
| Custom Website Design | | | | |
| Mobile Responsive | | | | |
| Layout and Image Selection | | | | |
| Seo Freindly | Add On | Add On | Add On | Add On |
| Info Page | | | | |
| E-Commerce Support (Online Store Option) | Add On | Add On | Add On | Add On |
| Number of Web Pages | 1 | 5 | 10 | On Request |
| Web Content Writing | Add On | Add On | Add On | Add On |
| Website Maintenance (WordPress) | One Month Free | One Month Free | One Month Free | One Month Free |
| Additional Webpages | Add On | Add On | Add On | Add On |
| Account Representative | | | | |
| Video Production | On Request | On Request | On Request | On Request |
| Consultation on Website Development Approach | | | | |
| Need more information? Contact Us | Get A Quote | Get A Quote | Get A Quote | Get A Quote |
"Choose the Best Healthcare Website of RaSu Creatives and win the digital space easily. If you are not sure how to begin, check out our commonly requested add-ons after people review our Web Design pricing for your Healthcare services. "
How We Can Help You as We Helped Them

User Friendly
Good usability improves your website performance and increases the chances of success. It can also boost sales and revenue for your business. Hence, RaSu Creatives' top healthcare website design not only looks good but also provides a seamless user experience for visitors.

Best Design
We apply the strategy of best healthcare website designing for marketing. Our healthcare website design services guide you on how to keep the website colors, fonts, button styles, heading size, image styles, image sizes, and backgrounds are consistent. They make a website visually appealing.

Responsive Layout
You must add responsive layouts to reach top healthcare website design levels. Responsive webpage layout generates fluidity for optimal viewing and navigation across a wide range of devices including tablets and smartphones. Instant interaction also invites trust in your clients.
Dr. Sharlin Shetty
Extremely happy with the services
Hi, I am a doctor by profession. I was recommended by one of my friends to hire Rasu Creatives for the Website development services and I am extremely happy with the design, and its support service. I have seen 300% increase in patients' turn-out, and trust building since the time I launched my website.
Dr. Shruti Seth
I feel happy that I chose RaSu Creatives Website Development services for my hospital. Since then, we have reported a 200% increase in the number of online contact forms filled out and patients returned to us.
Dr. Sakshika Mathuria
Thank You RaSu Creatives for all of your hard work and support
RaSu Creatives have shown up with the best in the digital marketing industry with full-time service support. I am happy with the end result on how the website turned out to be patient-centric, organized and effective.