Convert More Clients with Real Estate Email Marketing
An average person moves house every 7 years. Internet being the new listing place offers a better conversion rate than physical brokerage chains. With RaSu Creatives your Real Estate Email Marketing is 100% sorted and organized.
Does Email Marketing Really Work in Real Estate?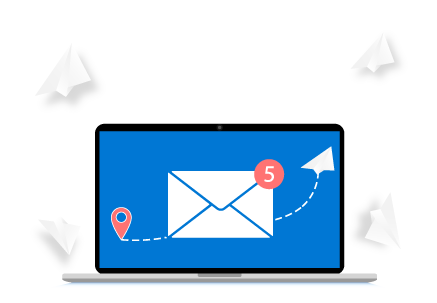 63% of E-mail marketing campaigns received positive engagement in the real estate industry. It is a dynamic industry, with shifting trends as new marketing and tracking algorithms emerge and investment opportunities are maximized. At RaSu Creatives, we help you curate perfect Real Estate Email Blasts to mobilize your brand engagement.
Actionable welcome E-Mails are a great way to introduce leads to the service market. Competition is fierce amongst realtors, so the positioning of a brand is really important. A compact Real Estate Email Blast can set the perfect pretext to call-in or a physical meeting.
A Real Estate Email Newsletter is full of relevant and interesting content and is a viable way to convey the expertise of a company. It also helps to maintain contact with former clients especially those who might refer them to other potential leads.
Schedule a Free Consultation Today
Get Started
Why do you Need Our Real Estate Email Marketing Services?
The beauty of Real Estate Email Marketing is that it can be automated. A client email list and a designed message will do the job itself. We help you create a list patiently for targeted Real Estate Email Blasts.
Email Contacts
Real estate emails had an average open rate of 19.24% and a click rate of 1.9%. Building a potential contact list makes contacting and engaging an automated job. Even though it doesn't confirm immediate conversion, however. the visitor has a huge possibility of being a future client, the moment a deal suits them in Real Estate Email Marketing.
Automation
Automated trail Real Estate Email Marketing works on the algorithm which directly boils down to contact assortment and planning, something which is extremely important for higher conversion rates. It is imperative to plan, coordinate and target the right client with the right information. This great ordeal becomes very simple with RaSu Creativess's software automation.
Call to Action
A call to action is a strategically planned sales promotion that requests a lead to take immediate action that is defined by the company. Well-defined calls to action are essential for a website to convert visitors into leads or sales.
Monthly Newsletter
Real Estate Email Newsletters keep you active in the prospects' minds while they're deciding how to proceed. Provide interesting, optimized content like the articles or blogs and tips found in newsletters can be incredibly effective for your real estate business. Newsletters should be short scannable documents with content that's engaging and shareable.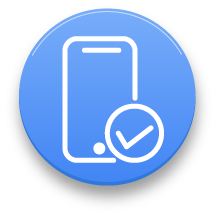 Mobile Friendly
With over 3.8 billion mobile users globally, if you are selling a certain service or product, a potential consumer is more likely to look your website up via their phones. This is why optimizing websites to smartphone specs can prove to be a gamechanger for your business. RaSu Creatives creates 100% responsive Real Estate Email Marketing solutions.
Get Maximum Results with Our Real Estate Email Marketing Services
| Features | Seed | Plant | Tree | Custom |
| --- | --- | --- | --- | --- |
| Monthly Newsletters | 4 Email Blasts | 8 Email Blasts | 16 Email Blasts | Contact Us |
| Custom Email Designs | | | | |
| Original Email Copy | | | | |
| List Maintenance & Clean Up | | | | |
| Analyze Performance/Reports | | | | |
| Ongoing Optimization | | | | |
| Initial Campaign Strategy | | | | |
| Email Drip Campaign | Add On | Add On | Add On | Add On |
| Ad Monitoring (if Any Campaign Running) | | | | |
| Conversion Tracking Installation | | | | |
| Account Rep | | | | |
| Video Emails (Provide Video or Purchase Our Video Plan) | | | | |
| Account Setup Fee | Contact us to Waive it | Contact us to Waive it | Contact us to Waive it | Contact us to Waive it |
| Campaign Tracking with Installation Codes or Google Analytics | | | | |
| Custom rule based bidding | | | | |
| Call/email Support | | | | |
| Monthly Reporting | | | | |
| Need More Information? Contact us | Get A Quote | Get A Quote | Get A Quote | Get A Quote |
Get ready to take a ride with an ultimate destination to your subscribers' inbox. Need more services? Check out our common requested add-ons after people review our Email Marketing Services for our Real Estate Services.
Get Free Email Strategy for Real Estate
Get FREE assistance to set up your Email Network. Use automation to improve your game and get a much higher conversion rate than others as more than 94% percent of users are using it daily.
Download Free Email Marketing Strategy
What are you waiting for? Let's Start Working Together
Fill in your Project Briefing