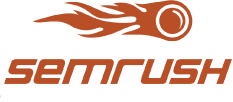 Impress Clients with Real Estate Website Design
A perfectly designed Real Estate Agent Website is enough to boost your business. Real Estate business is one of the most developing industries of our country. Hence, with an optimized and best real estate website, you can build awesome traffic and provide all the relevant information with help of our Consultants.
There are lots of expert real estate website design service providers who are able to create websites, but choosing the right one is a challenge. We at RaSu, help you snatch customers' attention easily. Real Estate Website Designs are time-saving, cost-effective, technologically upgraded, and offer awesome flexibility benefits to both users and organizations.
With an increased User experience or UX, you can expect more SERP ranking feasibility and conversion potential. In today's digital life, we all are dependent on the internet. Hence, it has become easier to increase the number of customers through a website with proper Real estate agent website optimization.
Real Estate Website Design Statistics that You Need to Know
Real Estate Website Design Statistics that You Need to Know
99% of the best real estate websites choose SEO optimization for search engine rankings. 100% of users mentioned that It is needed to know which information a website should provide and the real estate website design must be user-friendly. It is proven that photos are highly effective as compared to written information. That's our consultants at RaSu integrate a photo gallery. All the latest information about your new properties are there along with the key features of the properties

Fact 1
Almost one-quarter, or say 23% of Facebook users check the website five times or more per day.

Fact 2
The average daily time spent on social is 142 minutes a day

Fact 3
91% of retail brands use 2 or more social media channels

Fact 4
Globally, over 3.6 billion people use social media and the number is only projected to increase to 4.41 billion in 2025.

Fact 5
81% of all small and medium businesses use some kind of social platform

Fact 6
Small and big businesses spent $90 billion on social media advertising in 2019.
Why do you Need a Real Estate Website?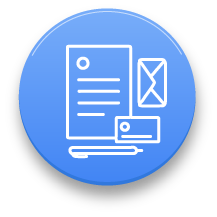 Branding
It is necessary to build your own brand. If your brand name becomes famous then your business will grow fast. Social media is the easiest way that businesses choose today to build a strong brand. It is also one of the cheapest ways. Having the best real estate website in place is another social element that adds to the professional look of your brand.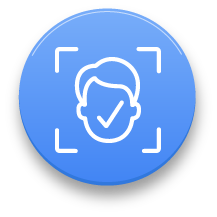 Recognition
With the help of real estate website design, one can create a lasting impact on users. If people can recognize your brand by just hearing its name then your business will become unstoppable. RaSu helps you with data-backed solutions of website traffic analysis so that you can target better.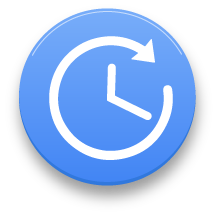 Get More Time
After your brand name becomes popular, people can differentiate your business name. To get this position you need to think out of the box. A healthy marketing process can make it possible.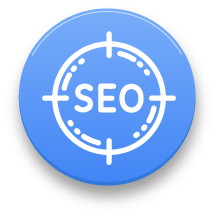 Search Engine Optimzied
The contents of the website have to be Search Engine Optimization friendly. The proper keywords should be used. It will help the customers to find the articles on your website. There are new techniques in the market that will help you to get useful keywords. At RaSu creatives our consultants push your ranking with SEO.
Highly Accessible
If we want to get a highly accessible website then our articles should be classy and our products or services must add value. Accurate keywords with beautifully written lines with relevant information will boost your articles and will help your website in growing. We just need to put the right informative thing out there. Talk to our consultants who easily help you navigate through the process.
Engage and Convert Customers with Our Real Estate Website Design Services
| Features | Seed | Plant | Tree | Custom |
| --- | --- | --- | --- | --- |
| Custom Website Design | | | | |
| Mobile Responsive | | | | |
| Layout and Image Selection | | | | |
| Seo Freindly | Add On | Add On | Add On | Add On |
| Info Page | | | | |
| E-Commerce Support (Online Store Option) | Add On | Add On | Add On | Add On |
| Number of Web Pages | 1 | 5 | 10 | On Request |
| Web Content Writing | Add On | Add On | Add On | Add On |
| Website Maintenance (WordPress) | One Month Free | One Month Free | One Month Free | One Month Free |
| Additional Webpages | Add On | Add On | Add On | Add On |
| Account Representative | | | | |
| Video Production | On Request | On Request | On Request | On Request |
| Consultation on Website Development Approach | | | | |
| Need more information? Contact Us | Get A Quote | Get A Quote | Get A Quote | Get A Quote |
These plans should help give you an idea of a starting point, but it is common for our clients to request additional custom work. Please reach out to learn how we can structure something for you. Also, check out some of our popular add-ons below:
How We Can Help You as We Helped Them

User Friendly
If you are searching for someone who can help you to build your dreamy website then we are here to help you. A good website can develop your Real estate business and will help you to reach your goal soon if it is 100% user-friendly.

Attractive Design
There are plenty of websites on the internet. Hence, we at RaSu Creatives, choose a unique design to make a classy website. Our eye-catching and captivating website design is enough to linger in the minds of the people who have an interest in the Real Estate industry.

Responsive Layout
To create a good image in the minds of the customers, we choose a fabulous layout that suits your business. The layout is the structure of any website that guides the visitors. So, we should take it seriously and choose the best one to get a great website end result.
Keith Berry
Big Thumbs Up for RaSu Creatives Team
RaSu Creatives has an incredible team. The entire team put their heads to bring innovative and captivating ideas for your website. They focus on achieving measurable results keeping in mind the unique pricing structure. Thank you for turning my vision of online property dealing into reality.
Purshottam Hegde
Showing properties online is the new trend and so I wanted to go parallel with the trend. I contacted RaSu Creatives for my website desire and they made a beautiful and functional website for my property-dealing business. I can see immense growth in my business with online client dealing and property visits.
Bharat Tyagi
Incredible work done, Guys!
I am a property dealer and contacted RaSu Creatives to bring my business on digital track so that it is easy for me to showcase good and in-demand properties. Thank you team for transforming my traditional image into a modern one and I think that has definitely recorded an increase in property bookings and visits.