Jump Start Your Revenue with Email Marketing for Start-Ups
Start-Up Email Marketing is used to create a solid base for your new business. It is easy to create and analyze. With quick visibility, RaSu Creatives accelerates your startup journey!
Does Email Marketing Really Work for Start-Ups?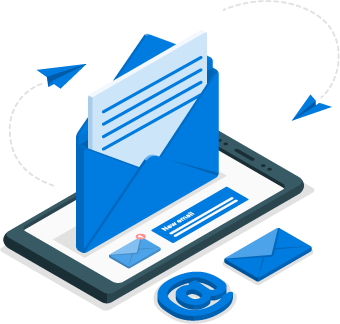 If you are wondering that Start-Up Email Marketing works, we are here to tell you that this question surely arises in100% of users. The answer is yes. It is an important key that increases your business reach by 500%.
It is proven that Start-Up Email Marketing is 40 times more effective than social media marketing. It is more effective because more than 90% of internet users have at least one email account.
Start-Up Email Blast is a popular marketing process that is widely used today. It is a single email message with bulk targets. It is sent to every contact on the list.
Schedule a Free Consultation Today
Get Started
Why do you Need Our Start-Up Email Marketing Services?
We provide some of the best Start-Up Email Marketing services with the help of all the latest techniques. Start-Up Email Newsletter is one of those techniques.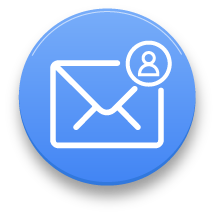 Email Contacts
For Start-Up Email Marketing it is essential to increase the email contact number. RaSu Creatives' Start-Up Email Blasts are written in such a way that can show all the captivating features of your business. Our consultants help you compile the most positive contacts for higher conversions with the help of opening rates. Our deep analysis pushes your digital success multifold!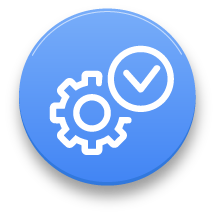 Automation
The Start-Up Email Blast of RaSu Creatives is a fantastic way to send your message to all the existing / chosen contacts. Start-Up Email Newsletter is the key to increasing your subscriber's number. We help you to reach the goal, and hence it is vital to gather compact content for your newsletter. Our consultants take care!
Call to Action
Both Start-Up Email Blast and Start-Up Email Newsletters are trending now. Email Newsletter is a way to convert your website visitors into subscribers. If the visitors become your subscribers then it will be easy for you to keep in touch with them.
Weekly Newsletter
To get success from Start-Up Email Newsletters, first, a business-person has to decide the goal and talk to our experts. Then proper information and designs are chosen by us to get the best results. Start-Up Email Newsletter along with Start-Up Email Blasts can bring success to your start-up business.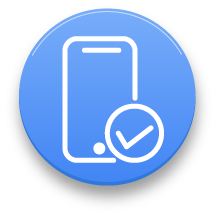 Mobile Friendly
Our world is surrounded by smartphones. Hence, E-mail marketing has become more popular as we can access our mail ids from our smartphones. Easy access to emails makes email marketing more valuable. It just needs A few clicks.
Get Maximum Results with Our Email Marketing Services for Start-Ups
| Features | Seed | Plant | Tree | Custom |
| --- | --- | --- | --- | --- |
| Monthly Newsletters | 4 Email Blasts | 8 Email Blasts | 16 Email Blasts | Contact Us |
| Custom Email Designs | | | | |
| Original Email Copy | | | | |
| List Maintenance & Clean Up | | | | |
| Analyze Performance/Reports | | | | |
| Ongoing Optimization | | | | |
| Initial Campaign Strategy | | | | |
| Email Drip Campaign | Add On | Add On | Add On | Add On |
| Ad Monitoring (if Any Campaign Running) | | | | |
| Conversion Tracking Installation | | | | |
| Account Rep | | | | |
| Video Emails (Provide Video or Purchase Our Video Plan) | | | | |
| Account Setup Fee | Contact us to Waive it | Contact us to Waive it | Contact us to Waive it | Contact us to Waive it |
| Campaign Tracking with Installation Codes or Google Analytics | | | | |
| Custom rule based bidding | | | | |
| Call/email Support | | | | |
| Monthly Reporting | | | | |
| Need More Information? Contact us | Get A Quote | Get A Quote | Get A Quote | Get A Quote |
"Get ready to take a ride with an ultimate destination to your subscribers' inbox for your Startups. Need more services? Check out our common requested add-ons after people review our Email Marketing Services for your Startups."
Get Free Email Strategy for Start-Ups
A free email strategy is available to us. If Start-up companies can utilize Email Strategy in an accurate way to get you benefited.
Download Free Email Marketing Strategy
What are you waiting for? Let's Start Working Together
Fill in your Project Briefing