Impress Clients with Website Design for Start-Ups
73% of organizations invest in creating a great website design. We help you build a dynamic website. Our startup Website Design can impress your client at the first glance. Captivating webpage design builds a healthy image of your brand.
For start-ups, it is more essential to create their identity and brand value. You will find some awesome designs on the internet. You can talk to RaSu Creatives about your expectations. Your website should have exact information. The unique design along with crisp articles will surely give you your desired result.
At the initial stage of business, it's necessary to develop a visionary image. Before choosing your startup Website Design, you should gather information about your target audience. After that, you can talk to us and select the finest design for the same.
Start Up Website Design Statistics that You Need to Know
"Startups are required to be highly visible to get known in the current highly advanced digital market which is fueled by impressions. 94% of landing page impressions are interconnected with your website design which bags in 72% credibility in the eyes of consumers. 89% of users switch after poor website experience. 74% of users return to mobile-friendly and responsive websites.

Fact 1
Twenty-six smart objects are located near every human on earth.

Fact 2
As of 2021, more than 500 hours of video are uploaded to YouTube every minute.

Fact 3
50% of referral website visitors initially use the menu.

Fact 4
Users spend an average of 5.94 seconds looking at a website's main image.

Fact 5
First impressions are 94% design-related.

Fact 6
46% of consumers' decisions are based on the visual appeal, aesthetics, and credibility of the website.
Why do you Need a Website for your Start-Up?
A well-planned website can be the success key of your start-up business. Easy access and cheaper marketing way are two main reasons for the website's popularity.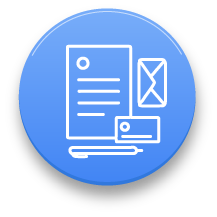 High Branding
Every start-up company wants to create an impactful image in the mind of its target audience. For fulfilling this dream start-ups have to have the Best Website. It helps to construct a new brand at a lower cost. Talk to our consultants who would help you choose the best for yourself.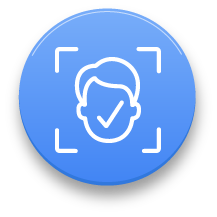 More Recognition
Organizations who owns some Best startup Website are surely enough intelligent since they are capitalizing digitally. If an owner selects a fabulous startups website Design and provides compact information then the website can be the best. At, RaSu Creatives, we optimize well and also talk to you about what you are looking for.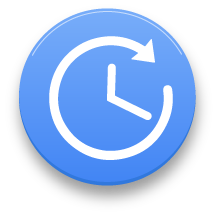 Get More Time
Time is money. No one wants to waste more time searching for information about your startup. So, your business website should be the Best startup Website that is holistic in nature. This is done so that when the potential customers search for the information they can get it soon. At RaSu Creatives, we optimize as often as possible to give you the best speed and 100% solution to your users.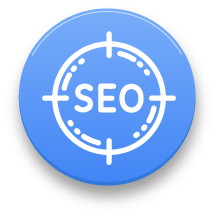 Search Engine Optimzied
Search Engine Optimization plays a vital role. If you desire to have the best website then it is not enough to choose just the attractive startup Website Design. Your website name and content have to be SEO-friendly for your website to hold significance.
Highly Accessible
You can gather all the necessary information from a startups Website. If you are a newbie in the market, then your website can be the tool where you can show your business features, values, and products/services. The Best startup Websites can play the role of Wikipedia.
Engage and Convert Customers with Our Website Design Services for Start-Ups
| Features | Seed | Plant | Tree | Custom |
| --- | --- | --- | --- | --- |
| Custom Website Design | | | | |
| Mobile Responsive | | | | |
| Layout and Image Selection | | | | |
| Seo Freindly | Add On | Add On | Add On | Add On |
| Info Page | | | | |
| E-Commerce Support (Online Store Option) | Add On | Add On | Add On | Add On |
| Number of Web Pages | 1 | 5 | 10 | On Request |
| Web Content Writing | Add On | Add On | Add On | Add On |
| Website Maintenance (WordPress) | One Month Free | One Month Free | One Month Free | One Month Free |
| Additional Webpages | Add On | Add On | Add On | Add On |
| Account Representative | | | | |
| Video Production | On Request | On Request | On Request | On Request |
| Consultation on Website Development Approach | | | | |
| Need more information? Contact Us | Get A Quote | Get A Quote | Get A Quote | Get A Quote |
"Choose the Best Startup Website of RaSu Creatives and win the digital space easily. If you are not sure how to begin, check out our commonly requested add-ons after people review our Web Design pricing for your Startup Business. "
How We Can Help You as We Helped Them

User Friendly
There are many famous startup Websites on the internet. Our agents can help you get what you like with the help of these sites and can promote their business. You can also choose to develop your site from scratch. This is an easy marketing tool to share the listings as well.

Best Design
When it comes to design then always try to choose the best one. If the visitors like the first look at your website then they will surely check the other pages of that startup Website.

Responsive Layout
Startup Design and layout should be built with proper planning. Check the complete list of few famous designs. We also help you to find suitable tools for your startup Website which gives you an idea about the trends.
Maria Allison
Thank you RaSu Creatives for great services!
I am an entrepreneur. I wanted to bring a strong image of my startup to the internet. For that, I met the RaSu Creatives team and I must tell you that the team is extremely helpful and their 24*7 availability assured me with efficiency and dedication. My website turned out to be so good that I will surely contact them for my next business venture as well.
Kishan Mathur
Impressive Job Guys, Thank You!
I am totally pleased with RaSu Creatives' website development services. I wanted suitable tools for my startup website that goes according to the trend and attract customers. Since it's my new venture, so I had a main focus on brand awareness and RaSu made it possible with excellent web design strategies and techniques. My website has transformed the image of my startup and is the key introductory point for new and potential clients. Thanks for a job well done!
Jayant Bhatt
Thank you RaSu for being the Best!
Building something from scratch is very difficult. Initially, we faced problems to showcase our products in the digital domain. Thanks to RaSu team, they have been a great digital anchor for us.