Convert More Clients with Email Marketing for Travel Agencies
When promoting online, Travel Agency Email Blasts when combined with Travel Agency Email Newsletters help you win a higher engagement. With more engagement, there are 100% higher chances of conversions and purchase decisions.
Does Email Marketing Really Work for Travel Agencies?
With 85% of people believing that travel spends are worthy utilization of money, the travel agencies hence focus on helping travelers make the purchase decision easily. Travel agency E-mail marketing is effective for converting warm leads as 87% of marketers feel E-mail is awesome for lead generation channels.
It automatically updates travelers with agency details, upcoming packages, discounts, and other information. With high ROI - around $38 for every $1 spent-it generates good open and click to open rates (CTO). It also allows your brand to create a relevant traveler's subscriber list and monitor their activities closely.
By using awesome subscription forms, you can attract high engagement and action with your E-mails. At RaSu Creatives, our consultants help you with effective lead magnets and curated hybrid messages which combine both social media and email.
Schedule a Free Consultation Today
Get Started
Why do you Need Our Email Marketing Services?
RaSu Creatives is an awesome solution for Travel agency E-mail marketing services. Our services are measurable, 100% transparent, 100% customized, and what's more? We have the best in-house consultants who have a proven track record in successful E-mail marketing!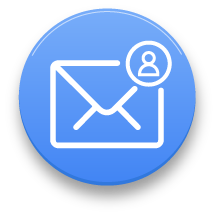 Email Contacts
With the help of E-mail contacts and E-mail lists, targeting and localizing is so much easier. At RaSu Creatives, we work on your E-mail list from day 1, since that is something that will serve you for good!! With a compiled E-mail list of potential travelers or subscribers, your target market becomes 100% channelized!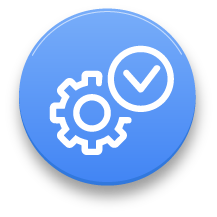 Automation
The best part about Travel agency Email marketing services is that they are 100% automated. This can be used to capitalize on and reach travelers and backpackers round the clock, irrespective of geographical boundaries. With easy optimization and 100% customized options, Rasu experts will help you throughout the digital marketing process.
Call to Action
Choose to reach out and get popular easily with our Travel agency E-mail marketing services. With the help of Travel Agency Email Blast, it is so easy to shoot E-mails to multiple clients at one go. Our Travel agency Email newsletters are carefully curated and attract potential travelers and backpackers in the best possible way.
Monthly Newsletter
With our ever-popular Travel agency Email newsletter, it is so much easier to keep in touch with potential travelers or backpackers. With regular updates about your business, the travelers and backpackers remember you and also take action if required. Newsletters are also used to establish trust and motivate travelers to take action for a purchase decision, raise funds, support a cause and so much more in just ONE click.
Mobile Friendly
RaSu Creatives Travel Agency Email Marketing is mobile friendly because we don't wish to lose out on 70% of mobile users who browse through phones. With our Travel agency E-mail blast, you will win more travelers or backpackers and increase engagement positively.
Get Maximum Results with Our Travel Agency Email Marketing Services
| Features | Seed | Plant | Tree | Custom |
| --- | --- | --- | --- | --- |
| Monthly Newsletters | 4 Email Blasts | 8 Email Blasts | 16 Email Blasts | Contact Us |
| Custom Email Designs | | | | |
| Original Email Copy | | | | |
| List Maintenance & Clean Up | | | | |
| Analyze Performance/Reports | | | | |
| Ongoing Optimization | | | | |
| Initial Campaign Strategy | | | | |
| Email Drip Campaign | Add On | Add On | Add On | Add On |
| Ad Monitoring (if Any Campaign Running) | | | | |
| Conversion Tracking Installation | | | | |
| Account Rep | | | | |
| Video Emails (Provide Video or Purchase Our Video Plan) | | | | |
| Account Setup Fee | Contact us to Waive it | Contact us to Waive it | Contact us to Waive it | Contact us to Waive it |
| Campaign Tracking with Installation Codes or Google Analytics | | | | |
| Custom rule based bidding | | | | |
| Call/email Support | | | | |
| Monthly Reporting | | | | |
| Need More Information? Contact us | Get A Quote | Get A Quote | Get A Quote | Get A Quote |
"Get ready to take a ride with an ultimate destination to your subscribers' inbox for your Travel Business. Need more services? Check out our common requested add-ons after people review our Email Marketing Services for your Travel Business "
Get Free Email Strategy for Travel Agencies
Choose our information-rich and smartly curated guide to know more about Travel agency Email marketing. You will have a good understanding of how to go about with these services and what advantages do these have!
Download Free Email Marketing Strategy
What are you waiting for? Let's Start Working Together
Fill in your Project Briefing