What is Logo Designing?
How it is Important for your Business?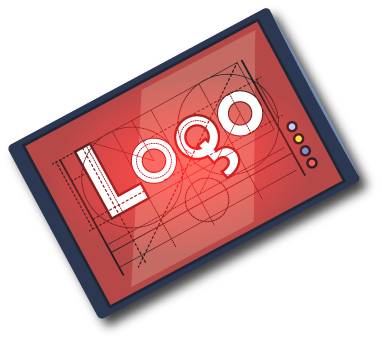 Logos are indeed a conceptual graphic design feature that reflects the company, product, or service. Logos entice curiosity, make a favorable first impression. It is the pillar of your brand name, is unforgettable, distinguishes you from competitors, and also encourages brand loyalty. The logo is the basis used for the majority of your marketing tactics.
A strong logo design would be able to direct viewers to the core of the brand and be unforgettable at first encounter. There are also specifics that go into the creation of the logo. It takes a lot of analysis from the history of the company, its fundamental principles, and the actual product.
Benefits of Logo Design
Brand Recognition
The logo is the first thing that people encounter and notice in a business and a brand. They say an image is worth a thousand words, and when it comes to branding, it fits right. Having a pleasant, convincing, and memorable logo will benefit the company to remain on people's minds. It helps a company to gain sustainability.
Help your Marketing
A logo plays a significant role in promoting the business. Brands make themselves recognizable by showing their logos in several ways. The scope to promote company products is insufficient, and you need to use it as well as possible. Using the logo would notify the customer who owns the product and where you can find it.
Internet Appeal
Building up a strong web identity is convenient to accomplish with a recognizable logo. No matter how unique and imaginative your website design is. It is your logo that will make your site stand out from the rest. It's the mark that's going to make it yours. Adding your logo to your email signature will also serve to provide more visibility.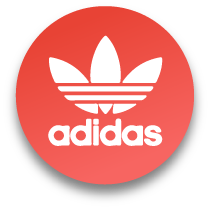 Consistency
Ensuring a sense of continuity is a long way to go towards improving your market image. Studies have found that consistency across all advertising outlets will raise your sales by up to 23%. A logo is an important aspect of this, as it lets you set a common type of baseline across various media platforms.
Best Practice we Follow for Logo Design Services
Evaluate the Brand

The first step in our logo design process is to understand everything the brand embodies and the business objectives. It is known as the phase of Client Discovery. There's no one-size-fits-all philosophy in the case of logo design. We believe that a logo should be just as good as it represents your business.

Research the Industry

No brand exists in a vacuum. Every business has to comply with the expectations of the market, even though it does whatever it can to stand out. In this logo design process, our team examines the kind of logos your competitors, rivals, and market leaders are running. It is referred to as the Industry Discovery phase.

Sketch Several Logo Concepts

Before we start ending in on our final logo plan, when we develop an idea or image of the logo, we start to pen down logo ideas in the form of sketches. Sketching is inexpensive, simple, and quick, but most importantly, it's a powerful brainstorming technique. It helps us discover elements for a logo that fits your brand.

Create Digital Draft

Now that, we are ready with a crucial design plan, we start to visualize the logo design digitally. Digital drafts help in experimenting with colors, typography, and theme according to your brand's personality. We integrate variation and an overlay brand imagery. Our designing team modifies the logo in a better shape that is convincing to the customer.

Refine Logo with Feedback

Our team of design experts delivers the digital mockup to you. At times, the final product might need some modification. There are chances that your perception might differ from our designers. Our expert team asks a follow-up question and uses the feedback for the logo to do that better. We trust in delivering you the 'value.'

Prepare & Deliver Final Logo Design

After making changes in your logo design draft, we prepare another set of the final logo. When the logo is finalized, our team delivers you all the final files including the editable files and High-resolution raster files for the web, including PNGs with transparent backgrounds. We also help clients to use the logo in branding packaging and other projects.