Use Impactful Copywriting Service to Sell More
Copywriting is a little-term that's all about your online content. It affects the consistency, design, form, and length of your content, also where you rank on Google. It has the potential to strike up your skills and online presence, yes. Experienced copywriters are entitled to do everything from online copy to direct response campaigns.
Copywriting services simply mean the writing of a copy. Copy refers to something published with a view to bringing the viewer to motion. When a copywriter writes a copy, they use strategies to encourage potential readers to persuade action or do something that would help the brand positively.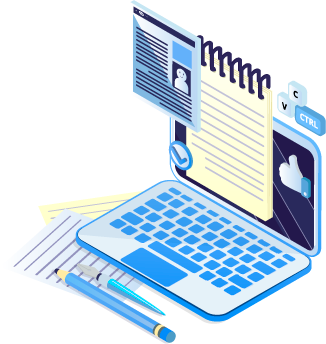 Know How Copywriting Benefits your Business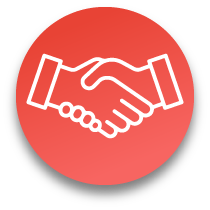 Professional Impression
When a potential customer visits the site for the first time to get their first marketing email from you, you need to make an outstanding first impression. Accountable copywriting services allow you to make a strong first impression with influencing, effective, and polished copy designed to attract readers.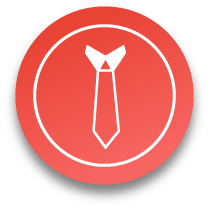 Maintain Authority
Your buyers would like to know that you are the authority of the products you're selling. A well-written copy gives the company a professional face. You know your business inside and out, but it's not always well done in written format. An excellent copywriting service helps you to bring together material that makes you seem insightful.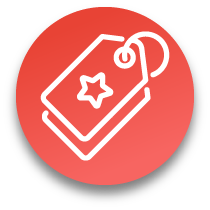 Build Brand Image
An effective copywriting service allows your potential audience to grasp the image you try to put forward and work on to create with content. Copywriting helps you build a brand image and represents the style of your brand. It speaks for your brand style guide, tone, language, and relatability.
Our Effective Practice for Copywriting Services
Copywriting is way more than just words hooked together to aware the audience of what your brand is all about. Clumsy copy or poor writing may make customers delete or navigate away from your site to someone else's advantage. Effective copywriting service helps you showcase the values your brand holds for a lasting impact on audiences, efficiently driving them to take action in your favor. We perform a simple but aggressive 5 step process to generate crisp and impactful copy.
Prepare
Our team of creative copywrites extricate useful and valuable learning about your brand. We study your target market and analyze your competitors' theory to achieve your industry goals. We discuss the elements required from our client's end for the copy that ensures to leverage relevant and propitious information to pull visitors' attention.
Organize
Our team of the innovative and creative team for copywriting to organize all the key information that will help us in the actual writing process. We strategize the copy design that simplifies matters for writing the quintessential points concisely. These are the elements that help us to shape your copy and speaks your brand style and voice.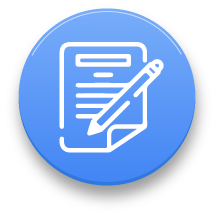 Write
After organizing the essential points, we start to develop catchy headlines and sub-headlines that look 'announcing' or 'introducing new' indicate something newsworthy. It helps grabs more attention to the user's eyes and engage with the content. We design the body copy that results in to 'call to action' that leads to positive conversion.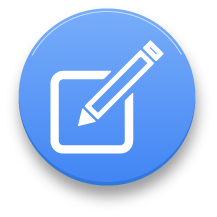 Edit
Our meticulous QA process ensures superior quality delivery of copy. Editing is the most intricate aspect of copywriting. We ensure to bring meaning and value to every word imbibed in your copy. We guarantee that each word carries its own weight. If anything looks riddle, unclear, or wordy, we cut it out to serve the best copy.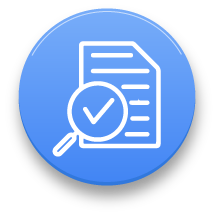 Review
Our team of excellent copywriters goals to make certain that your target audience perceives your message at a glance. Our copy uses 'you' and 'your', which refers to your readers' help enhancing the quality and appeal of the copy. We review the copy from the customers' perspective that establishes a deep connection with your target audience. If you're searching for expert copywriters, we're here for you!
Why Get Our Content Writing Services?
Hiring a full-time content writer is expensive. Freelancers, on the other hand, are unreliable. Getting your content fix from a content writing service is your best bet for a hassle-free, easy-to-scale process. Here is a comparison chart for you to consider.
Frequently Asked Questions
We don't have a fixed price for all copies. It depends on your requirements for copy design. We quote a per-project price, so you know exactly how much work is going to cost in advance. Our cost is calculated in compliance with the recommended prices set out by our professional copywriters.
Our copywriters work in the given timeframe. If you don't have a deadline, we provide you with an estimation of how long it will take and keep you updated on its progress.
In case you're not happy with the first set of copywriting. We provide revisions and modifications until you're satisfied with the copy. We will then keep all the suggestions on board before we move on to the next target.
You only own the copyrights of your work. Once we are done with the copywriting and paid for in full, the rights are passed on to you directly. We can use the snippet of our past work for our work portfolio.
What are you waiting for? Let's Start Working Together
Fill in your Project Briefing