What is Email Marketing? How it is important for your business?
According to a study, over 90% of U.S. adults use email. In today's internet-friendly environment, customers rely on new technologies 24*7. It can be troublesome for you to stand out above your competitors in the market hustle. Email marketing is one of the best strategies to keep you in front of potential and current customers. When your strategies are implemented right, email marketing strategies are quick, powerful, cost-effective, and viewed with relevant eyes.
"Email marketing is a highly successful tool for delivering brand messages to prospects and consumers. An effective email campaign turns audiences into consumers and turns one-time consumers into loyal, delirious followers. It is one of the most cost-effective digital marketing techniques with one of the successful ROIs. Email helps you to link your marketing networks to make your customer's path consistent and fluid. It allows you to improve loyalty and increase brand recognition with leaders, new customers, and returning customers. "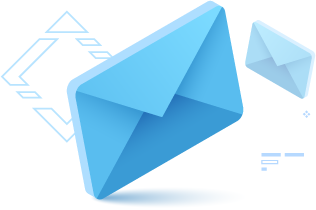 Benefits of Email Marketing
Marketing Directly to Consumers
Email marketing helps you to advertise directly to your customers. If you have unique goods, services, or a time-limited promotion that you wish to advertise to a particular audience, you can go for email marketing. The email marketing method ensures personalization according to the needs of a specific audience. It helps boost click-through and conversions in turn.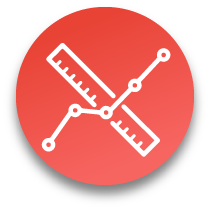 Measure your Success
Analytics offered by email marketing tools deliver useful insights that lead to the smash-hit of email marketing activities and campaigns. One of the best things about digital media is that you can calculate your campaigns and the tactics you implement. Reporting and measuring metrics will help you to know which campaigns are successful and which need to be optimized.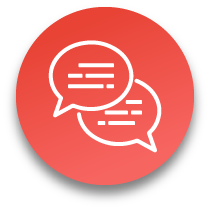 Tailored Communication
Hyper-personalized and idiomatic communication are some of the main advantages of using email marketing to reach the audience. Although, conventional marketing approaches rely on a generic message that delivers across-the-board to an audience. Email marketing allows you to provide exclusive coupons and passwords, customized communications, and data-driven campaigns focused on factors such as birthdays, regions, customer lifetime value (CFR).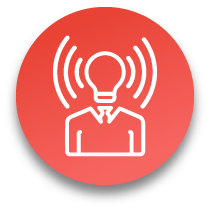 Boost Brand Awareness
Each email that you send to your subscribers helps remind future consumers of your company and your brand. And by continuously sending beneficial email campaigns, you're going to start building a connection with them. Email marketing allows you to create strategic, entertaining, and useful email strategies to turn more leads into customers and finally into loyal patrons of your company.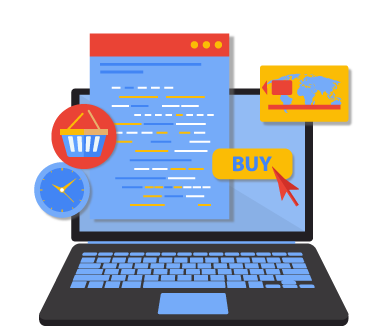 There are 3.9 billion daily email users.

73% of millennials prefer communications from businesses to come via email.

Marketers who used segmented campaigns report as much as a 760% increase in revenue.

78% of marketers have seen an increase in email engagement over the last 12 months.

80% of business professionals believe that email marketing increases customer retention.

59% of marketers say email is their biggest source of ROI.
Email Newsletter
Email newsletters are a type of email that reports to your audience about the latest news, tips, updates, and information about your product or business. Newsletters are delivered to keep subscribers up to date with your business activities. It is also essential to note that your subscribers enrolling in your list of content adds direct value to their lives.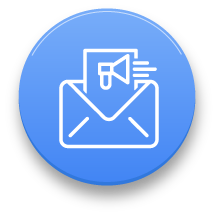 Acquisition Email Marketing
Acquisition email marketing focuses on attracting new and more customers and encourage them to purchase the product with an engaging design layout. It is a mechanism used to shift customers down the sales funnel from brand awareness to make buying decisions. Through email, you deliver the best deals and offers that help you generate quick conversion rates.
Retention Email Marketing
Retention email marketing is a targeted and stimulated message delivered to a current user to raise engagement, reliability, trust, and satisfaction. It helps customers to return. If done right, retention emails will keep consumers interested and engaged in the company. It might also turn some of them into raving and loyal followers of your brand.
Promotional Email Marketing
A promotional email is a business commercial broadcast that generally offers commission and incentives to push sales and revenue to the business. It helps subscribers to gain awareness about your brand products and services. The main goal of this type of marketing is to convince the audience to purchase the product.
Our Process
Building Opt-in Email List

Firstly, our team of Email marketing specialists will connect with your team to add opt-in email sign-ups to join the email list. By using other social media and paid strategies to proceed to expand the email list. We add new opt-in sign-ups before composing each email draft.

Managing an Existing Email List

Before strategizing the email delivery, you should first get a detailed understanding of how you can get the best out of it. An email list is the total number of people who have subscribed to your newsletter. We help you create a list of users who have signed up after visiting your website, participating in rewards and contests. It will make targeting easier.

Designing Custom Effective Template

Our team analyses the content that attracts more users and audiences to your website. We have experienced strategists who create the most engaging email template that fits your brand. We use data from your past emailing campaigns to consolidate proven email layout.

Creating Personalized Content

Our team of email marketing experts works with your company team to study the target audience. We curate valuable content that matches your prospects' needs. We conduct contests and giveaways to increase engagements that automatically lead to a high conversion rate.

Targeting Email Campaign

With targeted email marketing we send customized email promotions to subscribers. These emails are composed of their segmented demographic and geographic characteristics. By segmenting your subscribers and sending tailored email promotions, we will make a more customized response accessible to consumers who fall within a particular segment.

Monitoring Email & Campaigns

You can track your campaign progress in real-time. It helps you dig into deeper insights with our advanced open and click reports. It allows you to check sends-delivery rates, open and click-through rates. It also tracks website visits, sales, revenue, and leads for each mail delivered.