What is PPC? How it is important for your business?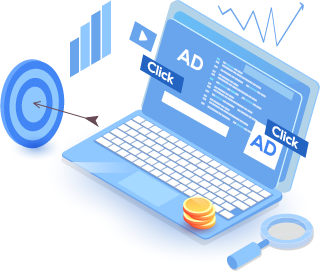 "PPC stands for pay-per-click, an online advertising model in which advertisers pay a fee to the search engine each time their ad is clicked. Essentially, it's a way to buy visitors to the site, rather than 'earning' visits organically. It provides a huge opportunity for digital marketers to improve their traffic and sales metrics. PPC gives the availability of online advertising space, PPC is a targeted and efficient way to reach out to customers. "
PPC networks give you access to a mass of targeting variables such as demographics, location, keyword use, and time of day. The opportunity to cast an amount with efficiency leads to impressive cost returns. PPC helps you to serve tailored search advertisements to users who have already viewed your website or app. When leads join the marketing funnel, each subsequent engagement with your brand increases the probability of purchasing. Retargeting helps brands top-of-the-line with stakeholders to improve the partnership.
Benefits of PPC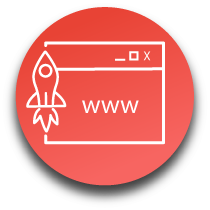 Boost Traffic
Pay-Per-Click is one of the easiest ways to attract traffic to the website. It's about reaching an audience based on the search keywords they use by making an ad appear next to the search results with a pop-up. PPC helps drive the potential customer to the site through the tailored ads and leads conversion.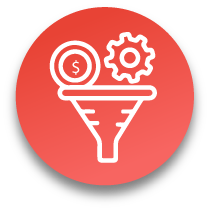 High Conversion Rate
Online shoppers research the products they want to purchase. Your PPC ad relies on a targeted demographic, boosting the chances of leading the sale. If online shoppers are impressed with the business, they are more likely to be repeat customers. You can draw new consumers with far-reaching potential by using PPC.
Audience Customization
PPC helps audience customization by modifying advertisements. This customization is based on the geographic position of the searcher or the area of interest. These are, of course, more useful for local advertisers, but not all advertisers can neglect the ability to find new ways to cater to the place of potential customers.
Control Ad Cost
In comparison to other marketing tactics, PPC ads let you pay as you go. You may adjust or stop under-performing marketing campaigns. There is no fixed amount that you are supposed to pay or long-term commitments. You can run an ad for a few days, a month, or a few years.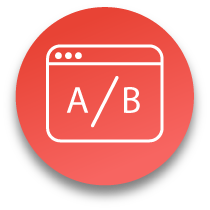 A/B Testing
It creates marketing comparisons to measure the efficacy of the ads. In A/B testing, various variants are created of your page features, such as style, logo, headline, and CTA, to decide which pay-per-click ad version can yield the best results. The outcomes of the split-test direct PPC company in optimizing the next paid search campaign.
Brand Recognition
Often a customer has to see and research several times before they engage and make a connection with your brand. Remarketing is a method that displays related ads of your site to the visitor on other web pages once they visit your site. It improves your brand recognition with the product when customers search for it.
SEO vs PPC: Which is the Right Strategy?
SEO and PPC promotional tactics perform well to achieve focused outcomes. Integrated SEO and PPC strategies have optimum exposure, drive related traffic, and provide long-term benefits. Let's understand them better.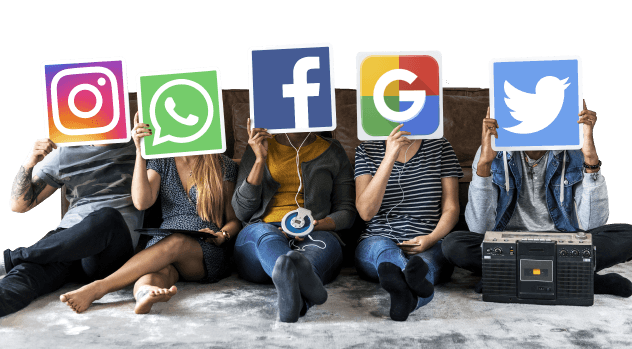 SEO
"SEO is an efficient way to increase your organic traffic, grow brand recognition, build web reputation, and build customer trust. However, several SEO businesses will warn you that it takes at least four to six months before you can start seeing the results of your SEO campaign. A report also showed that just 5.7% of web pages rank in the top list of organic search results for one keyword in the year of publication. "
Read This SEO Case Study
PPC
Over the years, pay per click ads has proved to be one of the high-quality and cost-effective internet marketing tactics. PPC ads help companies to take control of their advertising spending and bring their brand products in front of the right customers at the right time and in the right place. Pay per click advertisement gives you laser-targeted exposure, which speeds up the customer's shopping experience and increases conversion efficiency.
Read This PPC Case Study
Search Ads
Search advertising is the most popular method of paid search marketing. Search advertisements tend to be prospects who are already hunting for the business or brand offers online. Pay per click advertisements is ideal for fast promotional times or one-time campaign promotions. Our pay-per-click advertising company proposes search advertising to companies looking for high-quality leads from new customers.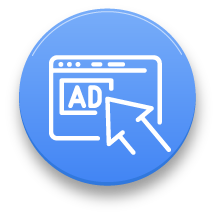 Display Ads
Display advertising is known for its impact on targeting more than 90% of internet consumers. Display advertisements run on Google's affiliate websites, targeting users who have accessed industry-related websites. Display ads maximize images and text to attract the attention of internet users and encourage them to take action. Our pay-per-click advertising agency advises showing business advertising.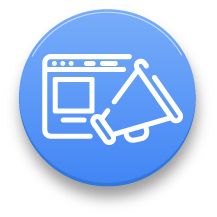 Social Ads
Social media paid ads are the fastest-growing pay-per-click advertising category. Facebook advertisements run on social media sites including, Facebook, LinkedIn, and Twitter. They are programmed to seek insights based on their hobbies, networks, and preferences, among other variables. Social media ads are acceptable for brands with active social media presence and high-targeted customers.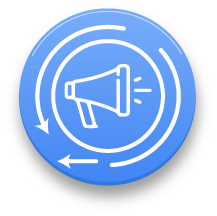 Remarketing
Remarketing is one of the easiest ways to attract high-volume consumers and results in a double turnover. Remarketing advertisements remind users who have already used the website to return and convince them to persuade sales. Unlike search ads, remarketing is comparatively cheaper due to lower competition and densely targeted consumer groups.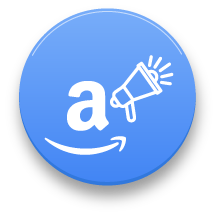 Amazon Ads
Amazon Ads is one of the most common PPC providers in the online environment. Amazon's PPC ads allow Amazon's vendors to raise brand awareness, improve sales, and maximize store visits by putting sponsored ads at key locations on the website. Amazon PPC promotions improve your profit margin if you perform them with technical knowledge and expertise.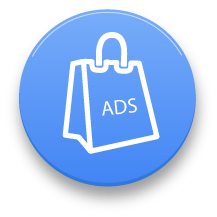 Shopping Ads
Google Shopping Ads are ideal for websites with a large number of products. These PPC advertisements appear in the carousel above or next to main Google search results, allowing prospective users to see the goods and prices on Google SERP before they click on any page. It means every click you pay for has a better chance of a conversion.
Our Process
Assign an Advertisement Specialist

We will appoint an experienced PPC specialist to administer your promotional campaign. This individual will be qualified in Google Advertising, commonly known as Google AdWords. He will be highly experienced in conducting active PPC marketing campaigns. First, we'll learn about your company and then we'll build a PPC approach that works for you.

Identify Keywords

We're going to do a comprehensive keyword analysis to identify opportunities for your company. Keywords are search terms that users type in search networks when they're searching for what they're interested in. We check thousands of keywords and calculate search traffic, competitiveness, and costs incurred to pick the right keywords for your advertisement campaign.

Analyze Competition

As the marketing agency, we will take a quick look at what your competitors are doing in search engines. By recognizing the strengths and weaknesses of their online promotional campaigns, we will be able to build a smarter strategy and ad copy approach. We plan out the strategy after studying their metrics to deal in the industry.

Ad Creation

Our team of experts builds powerful search engine ads. For each commercial, we write a headline and an ad copy, create ad groups, pick the best keywords, and tailor advertisements with those keywords. We can also run A/B ad monitoring to classify high-performance advertisements that drags more customers to your website.

Monitor & Optimize

Identify the low-performance sections of your marketing campaigns easily. Our PPC Agency will keep an eye on your ad campaigns every day. If the ratings begin to decrease, we will automatically identify and discontinue the low-performance ads. For better results, we will start new ads to keep the returns flowing in.

Reporting & Communication

Our team analyzes how the paid search ads are doing. Your PPC manager will write a monthly report for your approval. We're going to install conversion monitoring on your ads. It will report the number of conversions that we are producing through our PPC management services.
Why RaSu Creatives to Manage PPC Campaigns

Best ROI
It would not be smart or strategic to spend your entire budget on services with no funds left to support your promotional campaigns. For this reason, our team of experts helps you invest in an ad campaign and delivers the best outcome that leads to a hike in the ROI.

Experts in PPC Management
Every day, we run search engine ad campaigns for thousands of companies in all sectors. As one of the leading digital marketing firms, we have the expertise and validated best practices on ad copy, news, and keyword analysis. We understand A/B split checking, conversion optimization, and re-targeting.

Get Instant Results
Our team of PPC experts delivers instant results for your ad campaign overnight. It typically takes at least three months to work. Those initial months act as an ad campaign preparation cycle. It supplies you with useful knowledge that you can use to boost the overall success of your campaign.

Detailed Reports
As a professional pay per click marketing business, we perk you connected with online activities and campaign success regularly. We have personalized campaign reports covering your Google Analytics results, keyword rankings, and overall campaign performance. RaSu Creatives provides you access to our customer dashboard so that you can track your campaign in real-time.
Frequently Asked Questions
The volume of traffic each month can vary. It depends on 1) how successful your campaign is and 2) your promotional budget. The more fuel we have in the can, the more performance we can deliver for you.
No, we don't charge set-up fee.
The cost of operating a PPC ad campaign can vary. Different cost variables include your type of market, your type of company and your scale of business. They will affect the price of your PPC ad campaign. Prices may also be influenced by the type of plan you're implementing. For more information, contact our experts and get the best solution.
Yes, of course, you'll be owning the creatives.
No, you don't have to accommodate us with any content. However, if you have any data, we're happy to use it. Your PPC manager will create exclusive ads to fit your brand. We have access to stock photography, modeling tools, and related news sources. We also have photography and video facilities available if appropriate. In short, we create ads to engage your audience.
We're going to learn about your business by providing you a questionnaire. Upon completion, we will arrange an onboard call with you to review the questionnaire and any additional questions we might have about your company. After that, we will do more analysis and create a plan that is unique to your company.
We propose an initial contract period of 3 months. After expiration of the initial contract period, your account will be serviced on a monthly basis. You have the option to cancel at any time with a written or digital notice of 30 days. After 30 days, we will terminate all of the services and refund whatever details we have back to you.
What are you waiting for? Let's Start Working Together
Fill in your Project Briefing