What is Social Media Marketing? How it is important for your business?
Social media management is part of a social media strategy that includes designing, organizing, and reviewing content through social media channels. Social media marketing firms use numerous social media management resources and channels, such as Hootsuite and Onlypult, to track your social media activity and to bulk-schedule web content posts. If you've been using social media for quite a while now, you've possibly seen and engaged with a brand page post or ad-especially if it is a brand you like!
Your target demographic is no different from that. They are likely to engage with the brands that they prefer and trust. Indeed, a successful social media marketing campaign plays a critical role in increasing brand visibility and profits. Social media marketing can be more than just posting articles and making social ads. It helps you take your brand to the next level. Your brand needs to be modern, targeted, engaging, and personalized.
Benefits of Content Marketing
Develop your Brand
Growing your followers on social networks helps you advance your word of mouth and referrals. Social media marketing also helps you build up your followers with relevant and potential audiences. This method ensures that your followers fit the profiles, desires, and actions of your prospective customers.
Increase Website Exposure
Increased traffic to your website will positively affect leads and sales. It is one of the best benefits that social media advertising services offer, where you can focus on developing social media advertising campaigns that drive high traffic to your website. To maximize conversions, you can retarget social ads to sustain in front of recent users.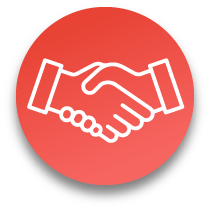 Build Relationship
When you develop a positive bond by interacting with your audience, they're more inclined to buy from your brand. Social media marketing helps you maximize engagement activities through likes, feedback, comments, share, and save in your social media messages. The more dedication you have, the better your relationship is with your audience.
Increase Profitability
Social media is accessible through all categories of the population. It lifts the chances to attract more eyes to your ad campaign. Social media marketing for small and large businesses is a cost-effective way to meet your target customers without investing much. Social media sites allow you to display your goods and services at a low cost.
Types of Social Media Marketing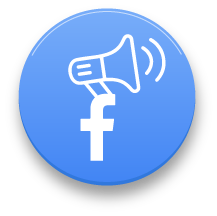 Facebook Marketing
With more than 2 billion active users per month, you are sure to achieve your desired audience through Facebook. Practice leading social media sites to extend your business. Facebook social media marketing is one of the most common and cost-effective types of online marketing. It displays your high-degree of customer support and directs traffic to your Facebook marketing services page. Facebook marketing determines the marketing budget, maintains your profile, optimizes ads, and cleans up your posts to maximize your scope.
Twitter Marketing
Invest in social media ads on Twitter to see the company go viral. Practising Twitter marketing, you can use data monitoring software to measure your metrics, identify your target demographic, and develop organic and paid Twitter marketing campaigns that humanize your business and drive traffic to your online shop. Using the right social media site for companies to sell consumer products. Rise your reach up to 400 million users, and the audience is mainly middle-high-income women.
Instagram Marketing
Using one of the most engaging social media sites used by more than 60% of people to explore new products. Start building up your market today. Instagram marketing strengthens your company profile, launches paid advertisements, post-share-worthy photos, content, videos, IGTVs, swipe-up link, you can also use Instagram reels and IG stories to tell your brand story. You can connect with more clients and create a community around your brand through Instagram Social Media Marketing.
LinkedIn Marketing
LinkedIn has a reach of up to 500 million decision-makers and experts via the most successful social media site for company owners. LinkedIn marketing dedicates to developing your professional brand through social media platforms. The Best LinkedIn Social Media Marketing approach distinguishes your brand from the competition. To ensure your LinkedIn Social Media Marketing performance, maintain your LinkedIn Company website, build useful content, communicate with industry leaders, and enforce LinkedIn Marketing best practices.
Why RaSu Creatives for Social Media Marketing

Dedicated Account Manager
At RaSu Creatives, we appoint individual strategists to fulfil the company requirements, social media marketing demands, and priorities. This means that you could have multiple social media digital marketing specialists work on your brand. Our dedicated account managers are available by email or phone to address any issues or to join in discussions.

Develop Social Media Strategy
Enhance your social media interaction and marketing strategies with a social media marketing plan tailored to suit your requirements and budget. Our social media marketing specialists can identify the target audience that drives higher ROI. We use predictive and data monitoring methods to develop the tactics and hit particular keywords to your brand.

Engaging Content Calendars
After you approve our social media approach that we plan, our team of social media marketing at RaSu Creatives starts executing it. This material will be prepared for a monthly content timeline for quality assurance purposes. You'll have the opportunity to examine and agree before the post goes live on your social media page.

Grow Optimization and Reporting
Our team of social media marketing solutions includes day-to-day management and growth optimization process. We track all social media engagement activities like comments, messages, share, save, like, reviews, and strive to reply typically within 24 business hours. Also, we use organic strategies to extend social media platforms like hashtags, following, polls, and contests.
Frequently Asked Questions
On Facebook, growth would rely on ads and how efficient social campaigns are. On Twitter, Instagram, and Pinterest, our clients typically see an organic increase of 100-300 followers per month.
We propose an initial contract period of 3 months. After completion of the original contract period, your account will be serviced on a month-to-month basis. You have the option to cancel at any time with a written or digital notice of 30 days. After 30 days, we will terminate all of the services and refund every detail we have back to you.
There's a one-time fee set up. It's mainly about having your business set up on our end to run your campaign.
We're going to learn about your business by providing you a questionnaire. Upon completion, we will arrange an onboard call with you to review the questionnaire and any additional questions we might have about your company. After that, we will do more analysis and create a plan that is unique to your company.
Time to post depends solely on the platform since each social channel has definite requirements and criteria that need to be fulfilled and optimally use the platform. The frequency of posting and time to post vary across different social networks.
Yeah, the social media account manager will track your comments, messages, shares, and feedback. We respond to the question according to your business strategies. In case we do not know the answer, we will direct questions to you and notify you by e-mail.
Social media provides the possibility of promoting or sharing organic content at a minimal charge to ensure that more users see your message. On various channels, you can set up advertising directly from the post to improve interaction or set up a more engaging advertisement.
What are you waiting for? Let's Start Working Together
Fill in your Project Briefing