Embrace the Power of Animation
The animation is a motion simulation that shows a series of images or frames. We experience it every day in television cartoons. We see it as an essential aspect of multimedia presentations when it comes to online marketing for brands. People use different software applications to create outstanding animations that help brands in their campaigns.
Animations are designed as separate images and placed together to produce an illusion of continuous motion. It's a growing trend in multimedia campaigns because good animations attract people's eyes. It is the easiest way to keep people focused on communicating your appeal. Animation has captured a large market from online advertising to disseminate information.
Why Animation is Important for your Business
While we evolve into an online realm, animation can help bridge the gap between conventional and digital marketing. We've been addicted to television animation for a long time, so it creates a quick transition to online animation. People can better understand the message through animation. Animation makes your message easily conveyable, particularly if it's a tutorial process.
Brands using animation have the edge of displaying their data in a superficially enticing way. Animations never bore their watchers, since they are always entertaining and amusing. So, brands always choose animation over ordinary advertising. It makes it easy for your target customers to recognize and recall you in one go.
Benefits of UI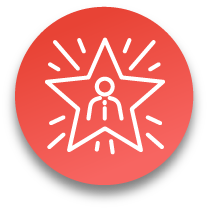 Helps you Stand-Out
Digital marketing is progressively becoming a competitive marketplace and it is crucial for your business to stand out from your competitors. An animated video will easily set you apart from your competitors by defining you as an artistic, revolutionary, and futuristic business. It helps you step ahead than ordinary.
Boost Conversion Rate
Animations not only attract your customers but also influence them to make purchases and help your company increase profits. Statistics show that having an animated video on your landing page will boost up your conversion rate by 80%. Any product can be promoted by animated video, no matter how inferior or superior the product is.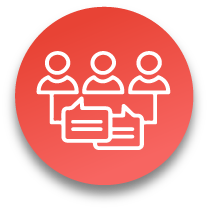 High Engagement Rate
Audiences show a keen interest in video content. The latest research has shown that one-third of all internet engagement time is spent on viewing videos. Customer engagements are a crucial aspect of the dynamic field of digital marketing. Animations are the best way to engage prospective clients offering a way to present key facts thoughtfully and interestingly.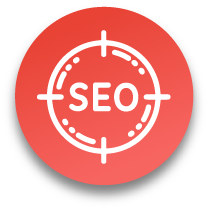 Improve SEO
Like customers, Google always enjoys animated videos. Using animated videos on your website is a perfect way to boost your SEO and improve your business rank higher on Google Search. Google's search ranking algorithm considers the watch-time of users on your website. Animated videos are experiencing exponential growth, making you more prominent and available to prospective customers.
Our Best Practices for Illustration Services
Short and convincing animated videos will quickly convey ideas, products, and services by converting them into clear and enticing motion graphics. The animation is also extremely effective for exchanging thoughts in an environment of limited attention span and a desire for flashy pictures and media.
Brief & Research

Every marketing video begins with a dialogue about an idea. Our team of analysts communicates to you to learn as much about your product, service, and problems as possible. The research process for animated video often analyses the demand to determine the best way to bring the right message to the brand in the best way possible.

Script & Concept

The script is the key factor for creating a cut-throat video. We conduct a discussion before putting even a single picture into action for an animated film. Our creative video production team brings the creativity together to nail the perfect animation to put into a full-length screenplay. The key is to exhibit the message in the simplest, and most influencing approach to your target audience.

Plan for Animation

Our video production team create a workflow. With the research process and scripting, we design the characters that fit your brand animation video. We plan scenes and design a mockup that shows how the script will play out scene by scene.

Style

We create the animation keeping your digital brand guidelines in mind. We design videos that connect with your prospects, staff, and partners to rule the industry. Deviating from your persona in such an engaging format, we make sure that the video should be persuasive and convey the message clear to make your brand outshine the industry.

Execution:

Now we perform to convert words into action and finalize the full story with the ultimate visuals. It includes creating the critical reflection of the message into an easy-to-understand format. This process involves a great deal of detailing, and each motion guarantees that the animation at the production level describes the original idea.