Illustration Express your Brand
Illustration Gives You Wings! Illustrations add life to your website. It's a visual description of your brand. It can even be a decoration or an interpretation of the text. All in all, illustrations are the convergence for marketing campaigns of your business website. It's about having a new interpretation to connect with the target audience.
Illustrations are useful when an idea is difficult to explain. It's a powerful way to cut-through interruptions and swiftly relate complex emotions. It's an artistic expression that is just evolving with technology. Illustration and graphic design go hand-in-hand. Designing illustrations draws people's interest when putting the message across.
Why Illustration is Important for your Business?
With the digital era overtaking the world, people have become even more anxious. Illustrations are capable of fulfilling the desire to learn more quickly when they make use of visuals. People are instantly in a position to grasp what your brand is attempting to say, and they're engaged rather than bored by something in plain text.
Illustrations can express the essence or idea of the brand and what it wants to convince in a quick glimpse. The illustrations are capable of portraying a story, from procedures, principles to problems that are important to your brand, these are all carried much better. Illustrations make the entire content more fascinating, eye-catching, and, in a way, personalized.
Benefits of Illustration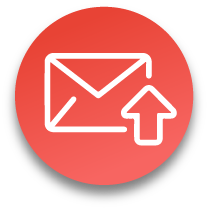 Easy Message Transfer
If you want to send a quote or a valuable message, use the graphic to support it. In this case, it will be an illustration that will perfectly demonstrate your message. When users open your website, they don't start reading right away, they scroll. So, it is significant to leave an impression in a short period.
Visualize Idea
Illustration helps to visualize your concept in an easy-to-understand format. The illustration brings ideas to life and eliminates the complexity of a message you want to convey to your prospective audiences. It helps in delivering your idea and concept into a visually appealing manner that attracts engagement.
Aesthetics
We cannot omit that the design is the overall look and style of the website. Functional websites can work, but if you mix functions with aesthetics, you can take the product to a different level. Illustrations are certainly a way to bring elegance and pleasing aesthetics to the graphical user interface.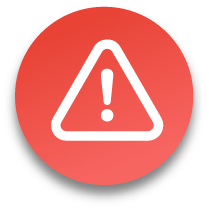 Attention Driver
Illustrations are not only constructing visual hierarchy and can promote visual division on the screen. But can pull attention to the most significant and relevant areas of the screen. Designers can establish a user emphasis on any text or action, simply by embedding the correct image straight into the frame.
Our Best Practices for Illustration Services
Unique and appealing illustrations quickly convey ideas, products, and services by converting them into clear and enticing graphics. The illustration is also extremely effective for exchanging thoughts in an environment of limited attention span and a desire for flashy pictures and media.
Brief & Research

Every illustration design begins with a brief and research on your business. Our team of analysts communicates to you to learn as much about your product, service, and problems as possible. The research process for illustration design often analyses the demand to determine the best way to bring the right message to the brand in the best way possible.

Script & Concept

The script is the main factor in creating a killer illustration. We conduct a meeting before putting each detail into the design. Our creative video production team brings the creativity together to nail the perfect illustration. The key is to exhibit the message in the simplest, and most influencing approach to your target audience.

Plan for Illustration

Our video production team create a workflow. With the research process and scripting, we design the characters that fit your brand and start sketching for mockups. We plan the color and vibe of the illustration to see how the script will look as a whole fresh picture.

Style

We create the illustration parallel to your digital brand guidelines in mind. We design illustrations that connect with your prospects, staff, and partners to rule the industry. Deviating from the persona in such an engaging format, we make sure that the design should be persuasive and convey the message clear to make your brand outshine the industry.

Execution:

Once you approve the script, sketch, and style, we move-on to implementing the thoughts into action and present your ideas in visuals. The last illustration process includes creating a significant impression of the message into an easy-to-understand format. This process involves a great deal of detailing, and each illustration's creativity guarantees that the graphics designed at the production level describe the original idea.