How a Better UI Design Helps Your Business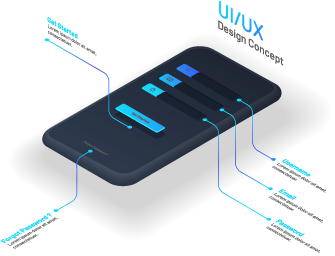 In this rapidly evolving world, companies need to search for newer opportunities. Businesses need to develop a strong user interface (UI) for their marketing solutions on the digital platform that connects to their target audiences. It helps them develop greater customer loyalty, brand identity, and discover new revenue sources.
Developing apps or websites with an easy-navigating user interface makes it easy to boost engagement and conversion rates. It is essential to provide a creative or attractive approach that can help them succeed in a highly competitive market. You must focus on the UI of the digital tactic to bring potential customers down to the sales funnel.
User interface architecture (UI) is specifically connected to user experience (UX). An online company with a decent user interface offers a strategic benefit in a highly competitive and changing world. The user interface design aims to make digital interaction as quick, intuitive and engaging as possible. It must also consider the need and ensure ease of access, comprehension, and utilization to enhance user experience.
The more in-depth understanding of the target demographic, the more effective the interface can be, considering the profile and needs of its users. The interface must always have a user-centric nature, whether it is a website, an app, or software to cater to the best user experience.
Benefits of UI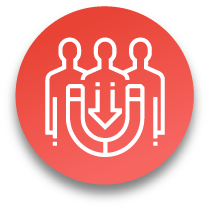 Acquisition of New Customers
A Good user interface and design structures are a strategic and competitive benefit. It leaves behind and overtakes the price as the main brand differentiators that appeal and fascinate new buyers. For a fact, who doesn't want more new customers? A fantastic user interface for a business is more than just an efficient product design.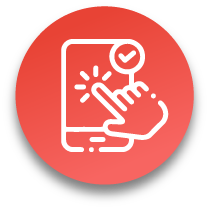 Increase User Experience
A good and easy user interface is convenient for a user to access and enhances its experience. The user interface must have content that is easy to navigate and locatable onsite and offsite. A purposeful page layout assists a user to grab the information it needs while browsing makes its experience better, in fact, the best.
Increase Productivity
A Better user interface contributes to increased productivity and efficiency from both ends, company, and user. When you develop a simple and easy user interface makes it convenient for the user to access your website. It increases productivity from the user's end. The financial impact is readily apparent and substantial.
Lower Support Cost
A well-designed app gives a pleasing experience to the user. If an application is badly constructed, there would be an increased demand for assistance, documentation, and support. It may result in investing in high customer support costs. For that, a good user interface makes it easy and pleasant to put less burden on both employees and the bottom line.
Our Best Practices for UI Design Services
User Research

Our UI designers team will first analyze the need, user type, and functionality of the business website. This step is necessary for all software development projects and methodologies. After collecting all the data, we start designing the user interface. If the data remains incomplete and inconsistent. You need to dig-deep study to prepare a better strategy for a successful UI.

Sketching Wireframe

The wireframe is a sketch of an idea. Our designers sketch the wireframes that explain the various aspects on all pages or displays in the upcoming product, but without absolute details. The final screen configuration will be created at a later stage by referencing the wireframe. We don't take much time for a wireframe as it can be quickly revised.

Digital Mockups

Our designing team designs mockups to present our clients with their final and finished products. Designing mockups after the wireframe is the right step. The mockup model displays all graphics, typography, colors, and all the features as a final user interface result. Our team prepares a design that maintains the class and functionality of the page.

Evaluation

Evaluation is the need for all stages in the design process. The key goal is to evaluate the user interface design is the consistency of the design layout. It helps our team to examine if it fits your business website. After many sets of iterations, drawings, wireframes, the possibility of developing a convincing user interface improve significantly.