Why Motion Graphic is Important for Your Business?
Most audiences favor video over texts. Motion graphics are nothing but an animation in which you attractively portray your thoughts. You get the opportunity to present your creativity and give your ideas more meaning. Through motion graphics, you can deliver the message and sentiments of your brand that connects to the audience.
Motion graphics can result in quite appealing and eye-catching for your business promotion. If you're planning to stand out in the market from your competitors, motion graphics can drive you to the next level. Leveraging the wide range of free video-sharing and social media channels to get the brand out there is more powerful and convenient these days.
So, if you want to advertise your products explicitly, then motion graphics video might be perfect for you.
Benefits of Motion Graphic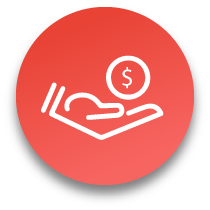 Cost-Effective
Motion Graphics are powerful communication solutions that improve interaction and drive the intended audience's desired conversions on selected channels to publish the material. Motion graphics videos consist of designs, images, and audio material that uses a highly convincing targeting solution to drive a higher conversion rate by 20% than other marketing formats with higher ROI.
Spice-Up Boring Phenomen
After watching a video, the tendency to associate with your brand and buy your product rises by 139% and 94%, respectively. The amusing aura that motion graphics evoke does an essential job of simplifying very abstract concepts and boring content into an enjoyable and appealing manner.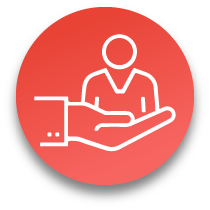 Drive Higher Retention
Data reveals that 65% of the audience watches at least 3/4 of the videos. Adding motion graphics to your content improves the probability of your article appearing 53 times on a Google front SERP! You can advertise for the product you want your prospects to buy and lead to high conversion rates.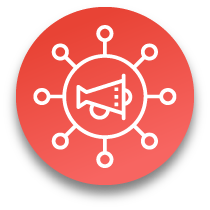 Chances of Going Viral
In his joyful era, the audience loves watching videos that add value to their knowledge. Motion graphics is open for any device, make it easy to share on several platforms. It brings up the opportunity for the video to perform better and register your presence and reach your target audience.
Our Best Practices in Motion Graphic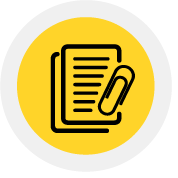 Brief & Research
Every marketing video begins with a dialogue about an idea. Our team of analysts communicates to you to learn as much about your product, service, and problems as possible. The research process for motion graphic video often analyses the demand to determine the best way to bring the right message to the brand in the best way possible.
Script & Concept
The script is the key factor for creating a cut-throat video. We conduct a discussion before putting even a single picture into action for a motion graphic video. Our creative video production team brings the creativity together to nail the perfect motion graphic to put into a full-length screenplay. The key is to exhibit the message in the simplest, and most influencing approach to your target audience.
Plan for Motion Graphic
Our video production team create a workflow. With the research process and scripting, we design the characters that fit your brand motion graphic video. We plan scenes and design a mockup that shows how the script will play out scene by scene.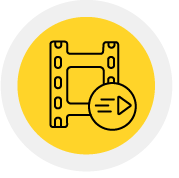 Style
We create the motion graphic keeping your digital brand guidelines in mind. We design videos that connect with your prospects, staff, and partners to rule the industry. Deviating from your persona in such an engaging format, we make sure that the video should be persuasive and convey the message clear to make your brand outshine the industry.
Execution:
Once you approve the script, animation, and style, we move on to fixing the words into action and finalize the full story with the ultimate visuals. The last motion graphic process includes creating the critical reflection of the message into an easy-to-understand format. This process involves a great deal of detailing, and each motion guarantees that the graphics designed at the production level describe the original idea. Finally, your video is ready to share with the world.
Why RaSu Creatives for Motion Graphic
Web Optimized Video
Our team works on your video to make its appearance worth for every platform. We use tools, advanced strategies to improve the performance of your business. It helps further drive more traffic, increase conversions, and ultimately leads to a high conversion rate. We create videos that are not heavy in size and run smoothly.
Expert Designers
We have a brilliantly creative in-house team for video production. We believe in delivering the utmost quality of the video to serve your business purpose. Our team uses the best and updated tools, technology, and software to bring effectiveness and efficiency to the outcome. We make sure that your video speaks for your company and generates positive results.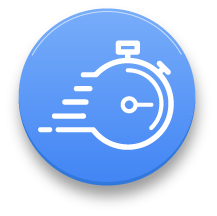 Quick Production Process
We believe in quick product deliveries. Our excellent team of video production manages to bring effectiveness and efficiency to their work. It is that we conduct deliverables in a short time. We work on your project day-night to make it happen within the timeframe given by you.
Frequently Asked Questions
The cost of an animated video depends on the style, duration, and scope of your video. We don't imply the same format for all video sets. We customize and deliver the outcome according to your need for the video, and so the cost varies for all video formats. To know more, contact our animation video creators.
No, there's no setup fee we charge for the video.
Motion graphic has the most interesting ability to attract an audience towards its unique method of advertising. It grabs the audience's attention and convinces them to engage with the video that leads to a high conversion rate.
What are you waiting for? Let's Start Working Together
Fill in your Project Briefing