Why do you need a Personal Website in 2021?
Just show yourself! Personal websites are becoming increasingly important as millennials begin to show how multidimensional they are. Your official resume is typically based on a single career focus. With expertise, knowledge, and preferences covering a variety of categories, putting it on a single sheet of paper is definitely not going to make it.
2021 expands the platform for you if you want to become a blogger for a niche like travel, food, and lifestyle. Having a website that represents you, your talent, and your portfolio that takes you beyond showing off your technical wins. It will apprise your audience to know you on a multifaceted note. The opportunities in a personal website are endless.
Benefits of Personal Website
Increase Searchability
Nowadays, prospective audiences and recruiting agencies rely on your online presence to make an initial request for work applicants' data. They need to learn a lot about the people, their skills, passion, and their lifestyle. Getting a strong personal website will significantly increase the searchability and likelihood of being shortlisted for interviews.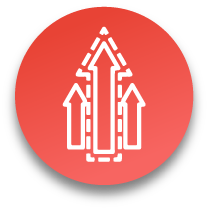 Competitive Advantages
Once you begin with your personal website, you will be offered a multitude of opportunities to polish your online presence. Bring the best out of them to highlight your talents and stand out in front of your competitors. Be sure you add your portfolio, related pictures, and consumer testimonials to maintain a step ahead of your competitors.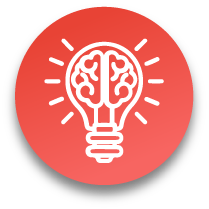 Freedom to be Creative
When you begin with your personal website, you have a chance to get your creative impulses moving the way you want. Whether it's about your profile, original posts, or the style you've selected, your identity will shine from your corner of the Internet. Every specific detail/element on your site speaks volumes about who you are.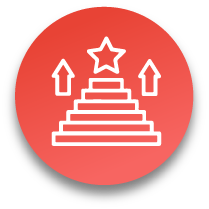 Promote your Achievements
Having a personal website means your platform to showcase yourself, your talent, achievements, and portfolios. It provides you a space to bring all of that and present it in from of the audience. It gives you a plethora of possibilities that seekers hire you. Your achievements are a cherry on the cake for your personal website.
Why RaSu Creatives for Your Personal Website Development
Custom Web Development
Our website design experts don't believe in a one-size-fits-all formula. We let our clients flexibly use our services. We provide custom and personalized frameworks to our clients. We create our planning and strategies according to our clients' needs. If the client wants to eliminate any element from the framework, they are free to get it done.
Industry Experts
We have a team of excellent personal website design that looks after your every problem's solution. Our team experts know how to uplift your personality in the industry through the website. Your personal website should speak to you. Our team designs the interface so well that it is easy-to-use, communicates well, and boosts engagement.
Extremely Client-Centric
Our team of experts designs your personal website keeping in mind your personality and requirements. We work according to the targeted consumer persona. We analyze the needs of a recruiter and/or industry persona and then plan for a further master approach. Our team is specializes in designing a personalized website so that you stand out.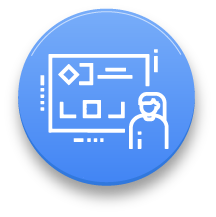 Comprehensive Personal Branding
RaSu Creatives' personal website development team designs an influencing layout for your website that attracts and directs public perception towards positioning you as an authority in the industry. We work on your personal branding that elevates your credibility and creates a distinctive identity that stands you out from the competition.
Why RaSu Creatives for Your Personal Website Development
| Features | Good | Bettter | Best | Custom |
| --- | --- | --- | --- | --- |
| Custom Website Design | | | | |
| Mobile Responsive | | | | |
| Layout and Image Selection | | | | |
| Seo Freindly | Add On | Add On | Add On | Add On |
| Info Page | | | | |
| E-Commerce Support (Online Store Option) | Add On | Add On | Add On | Add On |
| Number of Web Pages | 1 | 5 | 10 | On Request |
| Web Content Writing | Add On | Add On | Add On | Add On |
| Website Maintenence (WordPress) | One Month Free | One Month Free | One Month Free | One Month Free |
| Additional Webpages | Add On | Add On | Add On | Add On |
| Account Representative | | | | |
| Video Production | On Request | On Request | On Request | On Request |
| Consultation on Website Development Approach | | | | |
| Need More Information? Contact us | Get A Quote | Get A Quote | Get A Quote | Get A Quote |
Frequently Asked Questions
No, it is not really. It depends on how you want to present and showcase yourself as a personality. If you are willing to achieve bigger than ever then, you can go for a personal website.
The cost of a personal website depends upon the complexity and number of pages.It also depends upon the graphics, content, and other elements that are necessary for a website. To know more contact our website design experts.
No, there's no setup fee.
Yes, of course. A personal website boosts your online presence. A personal website leaves a positive impact on your customers when they see your updated professional work online.
What are you waiting for? Let's Start Working Together
Fill in your Project Briefing