Last updated: Sun, Jan, 2021
Digital Marketing Transformation – the top strategies to follow
Digital MArketing Transformation – Top strategies to follow
Not long back, there was a wave of Digital Transformation which has taken corporates by storm. It was a trend that was widely discussed. Business leaders all over the world envisioned their companies going digital in a few years. Digital Transformation makes use of technology, software, and set systems to boost productivity and improve processes. While many are somewhat successful in achieving it, a new trend has emerged, which has taken the marketing world by storm. This new trend is Digital Marketing Transformation. 
Marketing gurus are promoting it as the next big thing. There are 12 main things or strategies to keep in mind while going through the Digital Marketing Transformation for your organization or business. These 12 strategies will be instrumental in driving your Digital Marketing Mix. 
What is Digital Marketing Transformation?
Whether it is an expert or a novice, we all are aware that we are witnessing a marketing revolution. Things are moving fast, and things are going digital! With rapid change, marketing is also now evolving from traditional to digital. Many consider a few proven conventional marketing strategies in the new digital world to be obsolete or given significantly less importance. Many brands are now coming out in the open, accepting that traditional marketing strategies do not work anymore, like direct mail, print media advertising, etc.
While your favorite brands are now preferring to interact with you on digital platforms, there are many advantages to it. The marketing campaign's success can be easily measured with analytics, tests, and report management. Success can also be easily identified by sales conversion, return on as spends (ROAS), or return on marketing investment (ROMI). Traditional marketing could never give such accurate insight or sales conversions. 
With Digital Marketing Transformation becoming the primary focus, the traditional marketing mix is also being replaced by the brand new Digital Marketing mix. Digital Marketing Mix implements new technologies to plan, implement, test, measure, optimize, and report results on marketing initiatives, campaigns, and programs.
Whatever your business may be or sales channels like B2B or B2C, traditional marketing strategies go hand in hand with digital strategy. If you promote a formal event like a stage show, your promotional campaigns will have a significant chunk of digital elements. 
Setting the Right Digital Marketing Mix:
The marketing mix was first termed in 1953, but it was not until 1960 when Prof E. Jerome McCarthy coined the famous 4Ps of Marketing. There have been many extensions of the 4Ps of Marketing. Example – 7Ps of Marketing for the service industry. The Marketing Mix refers to the amalgamation of marketing tactics and strategies used by brands.
While some may argue that the basics remain the same, but the technological use makes it very different. Digital Marketing Mix lays a strong emphasis on digital vs. traditional marketing way, benefits, and tactics. Digital Marketing uses multiple tools and strong analytical support, which can be used to measure reports on numerous campaigns and initiatives which can be multi-channel. There is various software that can make your workflow easy and on your fingertips, which was previously missing in the traditional format. With these tools at your disposal, you can now test, refine, redefine, and run very optimized campaigns. Using Marketing technology tools, you can not only plan and coordinate but also automate and measure reports on campaigns. 
The market research also becomes more comfortable where you can perform market segmentation, identify the buyer's persona, and then target them. These activities are an integral part of the Digital Marketing Mix, which is instrumental in deciding marketing planning. The key 12 key strategies are described below:
Top 12 Digital Marketing Transformation Strategies
Website Optimization 
Search Engine Optimization 
Content Marketing 
Paid Search 
Email Marketing 
Social Media 
Video Marketing
Marketing Automation 
Analytics 
Marketing Diagnostics
Influencer Marketing
Artificial Intelligence 
Digital Marketing Transformation is the Future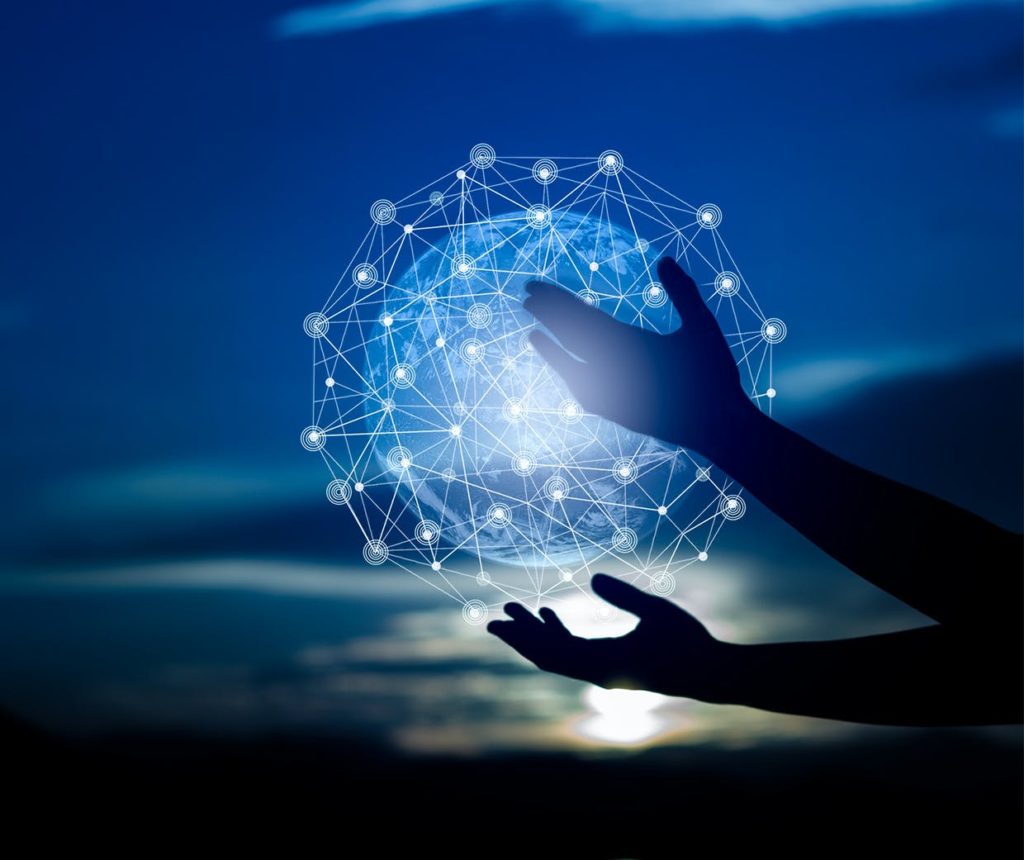 While Digital Transformation was pursued by organizations, Digital Marketing Transformation (DMT) is a new buzzword in the marketing world that will be sought for a few years. This is the beginning of a new marketing revolution, evolving from traditional marketing to a brand new digital marketing mix.
While Marketing Technology and Digital Marketing Transformation will continue their growth at an unprecedented rate, we will see new technologies, tools, and marketing skills in the coming years.
As Digital Transformation brought changes and made organizations competitive advantage, Digital Marketing Transformation is going to get a new age of marketing efficiency and effectiveness. Digital Marketing Transformation will bring a distinct advantage to organizations over competitors that are not pursuing it. It is the most exciting time to witness this marketing revolution.