We all remember that pigeon post era when homing pigeons were sent to deliver letters. The history of communication has evolved rapidly to a world where communication is just a second away.
"In 2020 alone, social media platforms gained 1.3 million users every day or around 15 new users every second."
Social media has transformed expeditiously and has changed the way of communication with our family, friends, colleagues, and, especially, with brands.
Customers can communicate with brands, and businesses using social media in a matter of seconds like never before. This offers you an excellent and unique sense to develop trust and brand loyalty through social media marketing.
Social Media for an Entrepreneur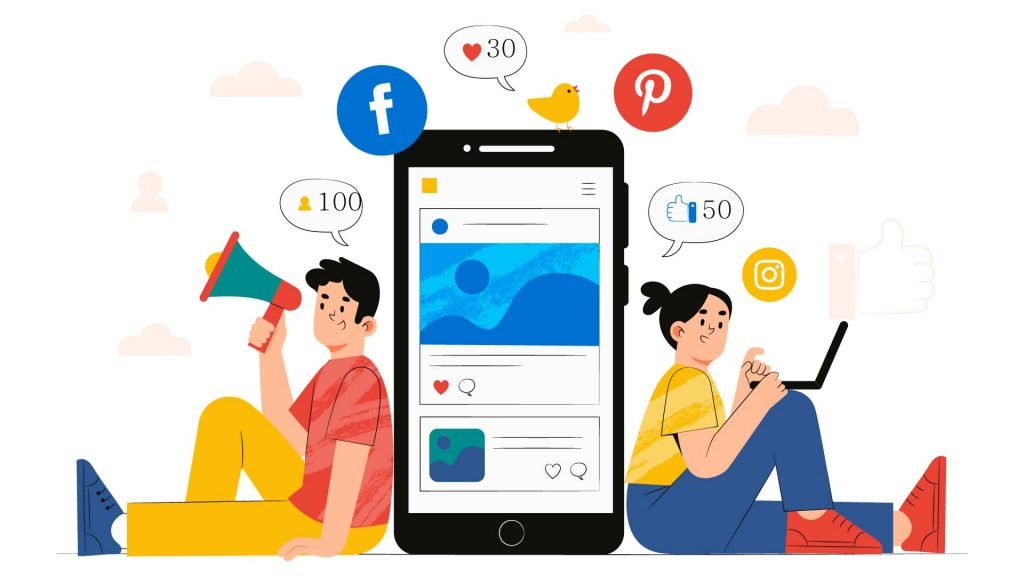 For an entrepreneur or small business proprietor, it is essential to utilize social media to generate business. Social Media interaction is the secret to your success in social media marketing. It is the perfect strategy for you to communicate with your prospects and clients to portray your brand as an expert and build trust and loyalty.
You know, your customers talk about your brand on social media.
Whether in favor or not, they do.
Customers have always delivered brand awareness by word of mouth. Now, word-of-mouth has shifted online and is happening on a much larger scale. It is happening via different social media sites.
Conventional marketing and advertising have become less successful now. The buyers and prospective customers depend on their friends to evaluate the performance of the brand for reviews and feedback on social media and then make a buying decision.
According to reports, 35% of customers research and consider social media networks before making a product purchase. Your customers and the feedback they share for your products or services affect your brand and its loyalty. Be heedful of what they say about your services and respond as necessary.
Brand Loyalty and its connection with Social Media
Brand loyalty is something that matters. It will naturally ensure long-term engagement on social media.
62% of millennials claim that if a company engages them on social media, they are more likely to become loyal and lifelong customers. That's why social media engagement is so significant. It helps you to communicate with consumers to establish trust, nurture relationships, and build brand loyalty.
Three Steps To Build Brand Loyalty
Listen to Customers
Too many resources are now open to social media advertisers. Many have social media monitoring tools like Keyhole and Hootsuite that offer additional feeds based on particular search keywords. It helps you quickly see posts and tweets important to your brand while avoiding all the bestrew on your main feed.
You have to listen to what your customer wants to say about your brand. Their comments and posts affect how the brand is viewed by your potential buyers.

You can also see what your customers have rated for your product and service experience.

Social listening is a perfect way to see what is said about the brand. You will develop a greater understanding of how your company is perceived online by social listening.
Then, you can create tactics that can boost the brand image.
For example, you own a shoe business and run an advertisement for a great shoe collection on social media. The buyer will likely engage with your advertisements and post comments or reviews about the product that will help the prospect to make the buying decision.
If the comment goes negative, it might affect your sale. But, eventually, it will help you improve based on what you hear and start to make changes that people like that will help your business deliver the utmost quality.
So it is necessary to listen to your customer and build social listening for brand loyalty. If you are not using social listening, you're leaving great insights on the counter.
   2. Promote Customer Feedback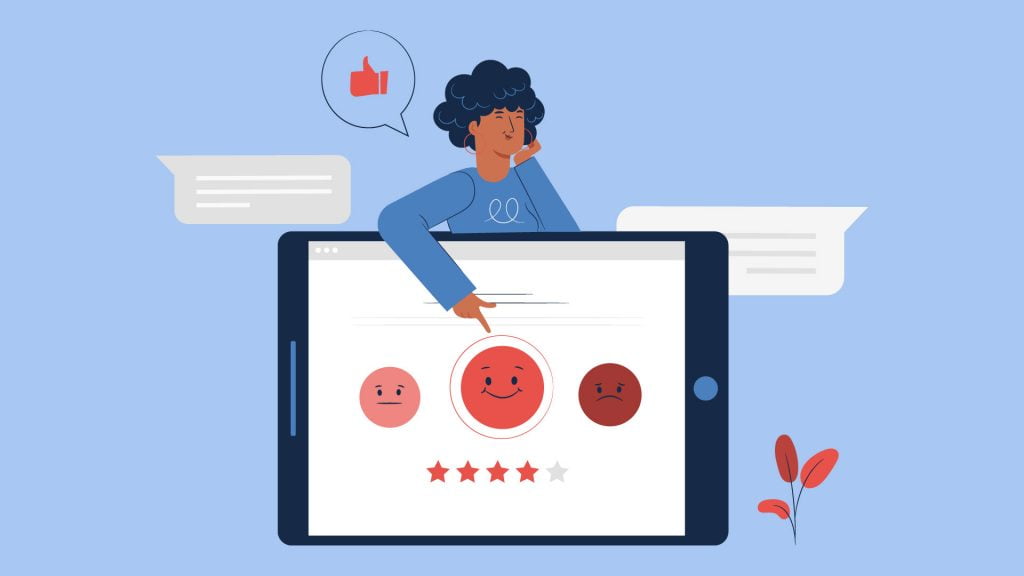 Most companies are afraid to ask for feedback. The reason being they are frightened of receiving negative feedback. But it is also important to note that customers want to know that the company values their opinion and reviews.
"About 50% of consumers write reviews about a company and its products and services. "
Moreover, why do you panic about negative reviews and feedback?
You know customers influence the image of your brand. Particularly online, you can even promote reviews to get more data and insights into your products or services directly from your customers.
It might be possible you get negative feedback or comments, but instead of ignoring them, look at them as an encouragement to respond to feedback and improve your goods or services.
Interact with your customer in real-time. Ask them about both positive and negative customer feedback. It allows them to be part of the company moving forward by solving all your problems.
It assists you in building brand loyalty by considering those feedback and improving your services.
Moreover, it gives your clients a feeling of belonging. Let them know that their opinion matters.
  3. Think Customers' Way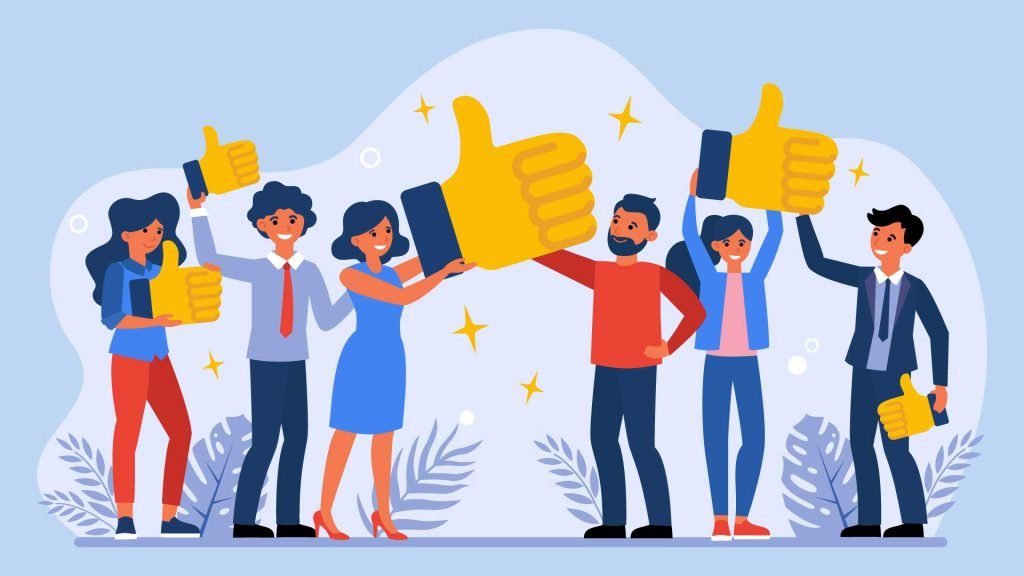 A common mistake most brands commit is to think from their brands' perspective. They create content according to the solutions that they provide.
For example, most brands would use keywords which is directly relevant to them, instead of figuring out what their customers are searching for.
Every brand wants its clients to be loyal and committed to them. The risk and cost of drawing a potential client are much more costly than maintaining the current and past one.
For that concern, You should try to put your feet in your customer's shoes. You'll understand what and why they expect from you? Why should they be loyal and faithful to your brand? How will they benefit you from brand loyalty?
You need to justify your customer to be loyal to your company.
One of the easiest ways to achieve this is discounts, rewards, and incentives. Large-scale companies have been using this technique for years. Social media offers you a platform to use and build loyalty by conducting rewards.
Rewards can be like,
Giveaways,

Discounts,

BTS (behind the scene) or insider's look,

Shoutouts, and

A sneak peek at the upcoming latest product.
These insightful ideas attract the customer and help you maintain their attention towards your brand.
Social Media Marketing to Influence Creates Brand Loyalty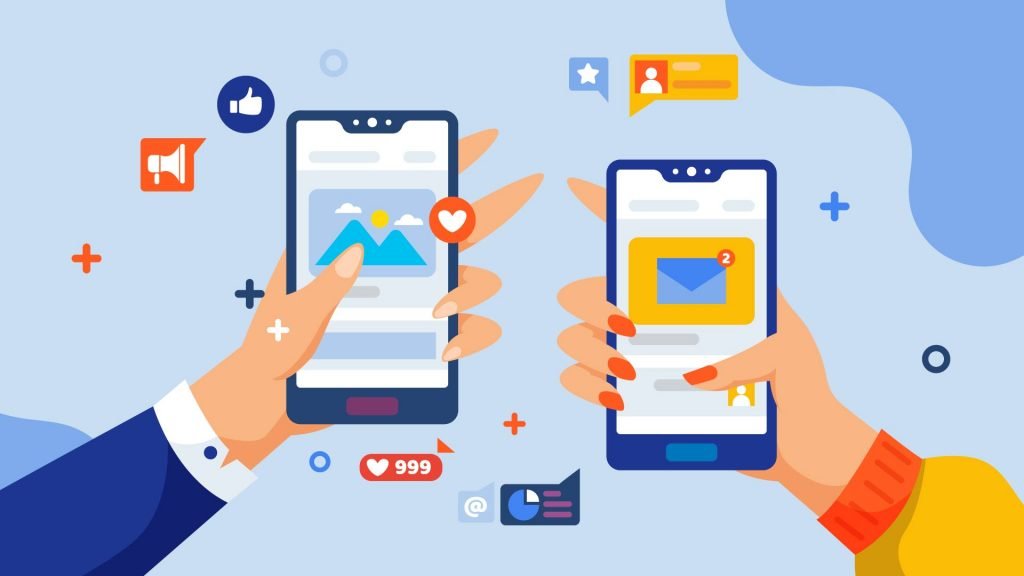 As we mentioned, A study above claims that 62% of millennials are more likely to become loyal to a brand if a brand engages them on social media.
Yes, the number is astonishing.
But this is how a customer feels while making contact with the brand. Your customers want you to connect with them using the social media platform they are in, not the ones you use for your advertisement and promotion purposes.
Again, think from the customer's point of view.
Social Media platforms are something that your potential customers use more than half of their day.
It is necessary that you use this opportunity to enhance engagement activity and connect with them strongly. You can do social media monitoring to listen to your customer's feedback and reviews to know if they are satisfied. Or do they want anything else more from your end?
You must focus on maintaining the relationship with your current and past customers rather than increasing followers. Because your customers are your assets that contribute to building brand loyalty as opposed to simply growing your number of followers.
Social media has made marketing easier for you by introducing many tools that direct to the landing page. You can use tools like share, shoutout, swipe up links, mentions, and save to bring insightful engagement to your brand activities that will eventually help you in building brand loyalty.
Affluence with Influencers
To make this engagement activity more exciting, brands now collaborate with social media influencers to do their part of the job more easily.
The brand chooses influencers to advertise their products because influencers have a large number of followers that admire customers and influence them to buy with special discount codes. This way, customers get influenced and inclined towards making a buying decision frequently. This is how various social media platforms help you to improve brand loyalty!
If you are a start-up, try connecting with micro-influencers, who may have a comparatively small following but shares a deeper bond with their audience. They'll be able to communicate directly with their viewers better.
 With the emerging trends on so many connecting platforms, you need to develop the trust and nurture the relationship necessary to improve brand loyalty.
To sum up: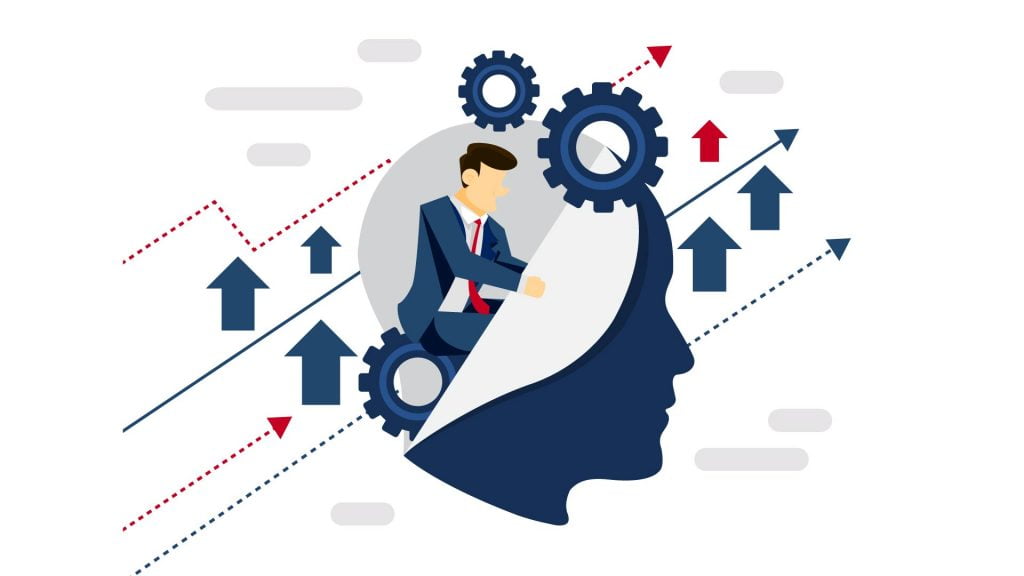 Your brand should act and think like a 'being' to connect with your followers.
Simply leading the content is not enough. You ought to go beyond your past attempt to leave a lasting impression on your customers and social media fans.
Brand loyalty is a priceless reward you earn and win by showing genuine care for your customers and followers.
With this in mind, start building up your social media presence and enhance your brand loyalty simultaneously. Check out our social media services for better understanding, before execution.
Anyways, let us know your thoughts in the comment box.
Scale Your Business Digitally
Subscribe to our monthly newsletter
Thank You For Subscribing!