FMCG, standing for fast-moving consumer goods, constitutes one of the largest parts of the total production and sales in India. Just like most of the other industries, FMCG brands are also shifting themselves towards the online market because of its advantages and current prevalence.
"According to the purchase data of FMCG products in 2020, online purchases amounted to 4.9% while offline totaled up to 95.1%."
Though offline purchases for consumer goods have decreased over the years, it still constitutes the major portion of the total sales. As an FMCG brand, it becomes crucial for you to channel your marketing strategies in both online (digital marketing) and offline marketing. Thus, to maintain a balance with both, take a look at the following marketing channels and strategies for FMCG marketing.
You can visit us for a detailed understanding of FMCG branding.
Let's move to the list now.
We'll be dividing the marketing channels into two parts – offline and online.
ONLINE FMCG MARKETING
Search Engine Optimization (SEO)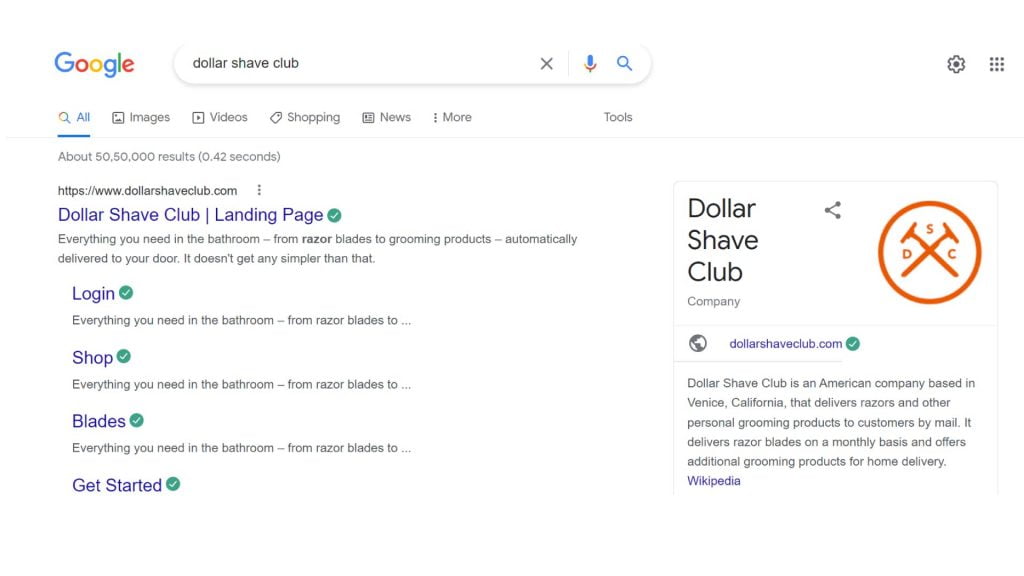 Search engine optimization helps your content to appear in the top results when an interested user searches a query. Thus, it increases your exposure and visibility on different platforms.
SEO is usually performed for the already existing content that has not yet reached the right audience. If your brand is dealing locally, you can opt for Local SEO. But if your products can be shipped globally, try a combination of various types of SEOs:
On page
Off page
Local
Technical, etc.
As an FMCG brand, if you're listing your products, SEO can be utterly useful to increase visibility. SEO also increases brand awareness, driving traffic to your website. You can use SEO in various elements of your website, like:
Product description
Header tags
Internal links
With RaSu Creatives, you can opt for SEO services that are most suitable for your brand. Take a look!
Pay-per-click (PPC)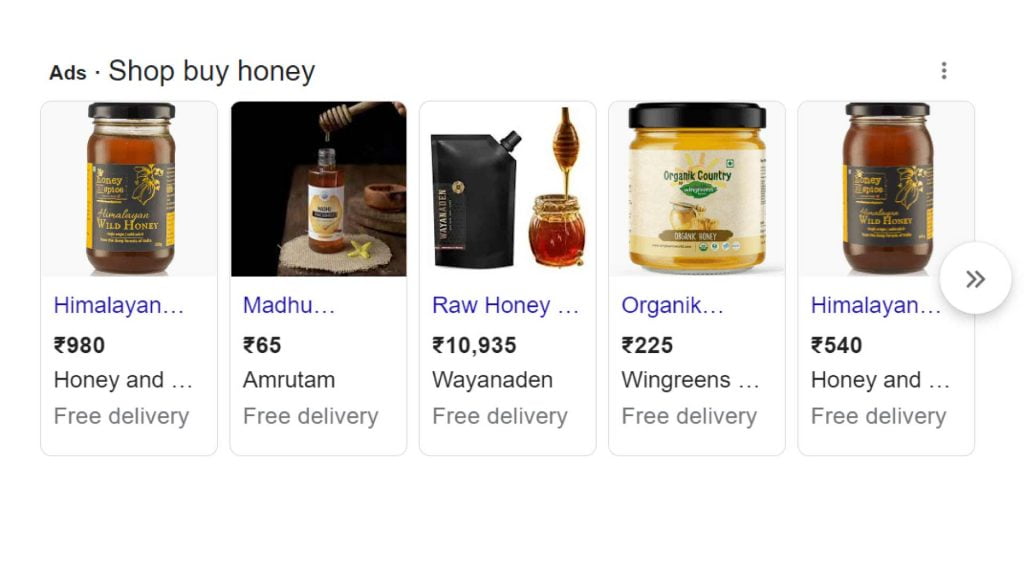 When you know that you have the right content, you would want to provide it to only the relevant audience in all parts of the world. Any type of online paid advertising allows you to do so.
It has several advantages of its own. With paid advertising define your target group, form customized campaigns, and execute them with a budget of your choice, for the duration you want.
Furthermore, paid advertising like PPC, gives the advantage to track the performance of your ad and its analytics and alter the campaigns accordingly. PPC is available on several platforms, majorly, Google, Facebook, YouTube, Instagram, Pinterest, LinkedIn, and Twitter.
Take a look at our PPC services for FMCG branding for reference.  
Social Media Marketing (SMM)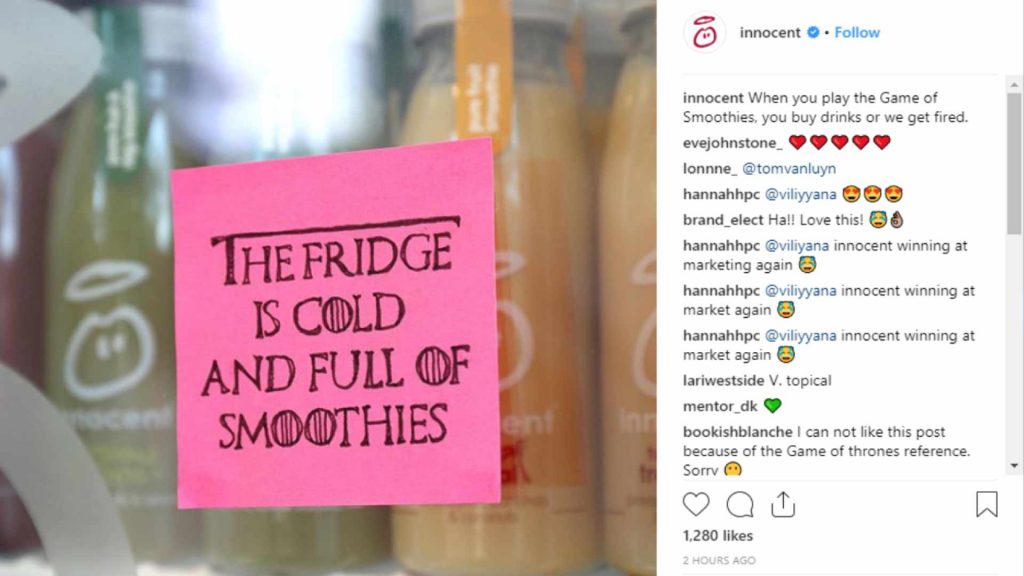 "According to a recent survey, an average adult spends about 2 hours and 40 minutes on their social media applications daily in 2020."
That holds a huge opportunity for FMCG brands to pitch their products to the targeted audience.
You can start with platforms like Instagram, Pinterest, YouTube, Facebook, Twitter, and several others. Such platforms let you create various types of engaging content including graphics, images, videos, GIFs, etc.
Not every platform is suitable for all brands. Some might be more effective than others for your products and you can focus your attention and investments accordingly. You can say that;
While Facebook appeals well to age groups.
Instagram is highly effective for marketing to the youth.
LinkedIn is effective for increasing awareness about the work of an organization, especially among professionals from the age of 25 – 45).
YouTube is a great platform to put on visual and long-form content.
Whereas Pinterest is great for running informative campaigns and pictorial content.
Social media marketing can be complicated and frivolous without proper knowledge and execution of the platforms. Thus, we analyze your brand, its products, and their needs and accordingly implement SMM.
Check out our SMM services for FMCG here!
Content marketing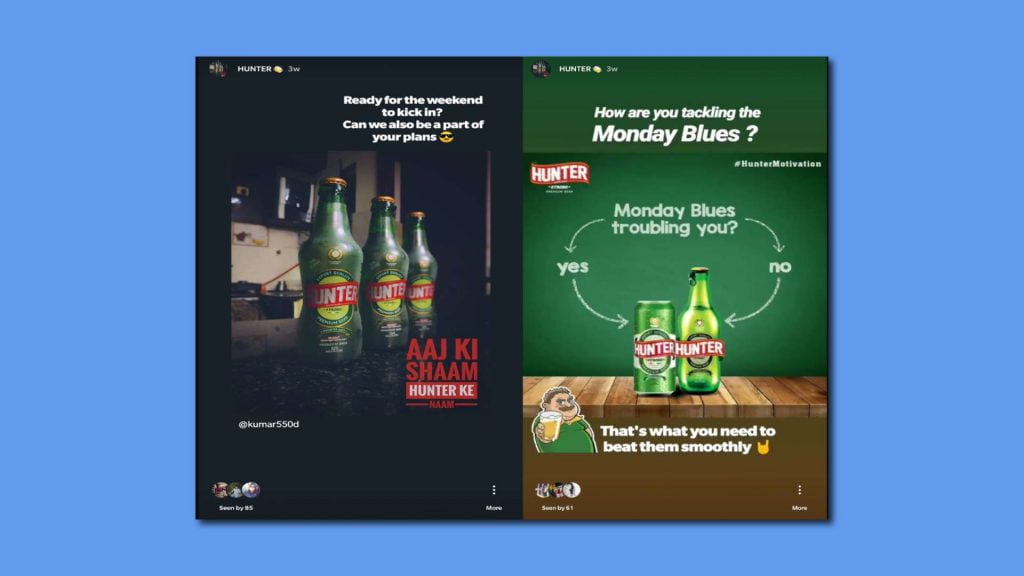 The entire digital world is running on content right now. Some people generate content and others, who find it relevant, consume content. This content can be in the form of anything from a piece of textual information (blogs, articles, case studies) to graphical content (images, videos, GIFs). As an FMCG brand, you can use this content for your branding in a gazillion ways.
You can create short product explanatory videos. Product images, blogs, and articles like 'how-to', etc., and placed on appropriate platforms, including social media and search engines.
You don't always have to create content with direct sales intent. In fact, informational content performs better than any other and is more shareable due to its utility.
You can create informational content related to your brand and it can help you drive traffic to your website due to its shareability. Try to make your content SEO friendly for further online visibility.
Discover more about content marketing with RaSu Creatives here.
Email Marketing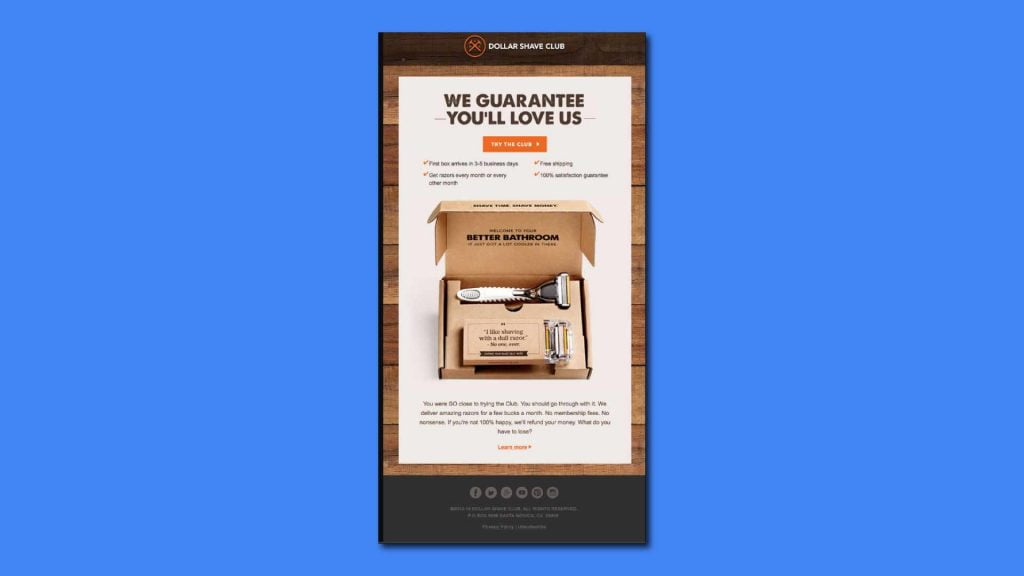 Email marketing is a very effective and personalized method of digital marketing for FMCG. You can use it in various ways, but specifically two major ones, mass emails, and automated emails.
In mass emails, you can send emails related to new offers, deals, products, etc, according to the occasions/events to your email groups. While automated emails are suitable for reminders.
If a customer added your product to the cart but didn't checkout, you can create an email listing and automated emails will be sent to them. This encourages them to make a purchase.
Action-oriented mail can help you to communicate with your potential customers better and guide them downwards in the sales funnel.
To get more defined information on email marketing and its tools, visit our email marketing services for FMCG Email Marketing here
Influencer Marketing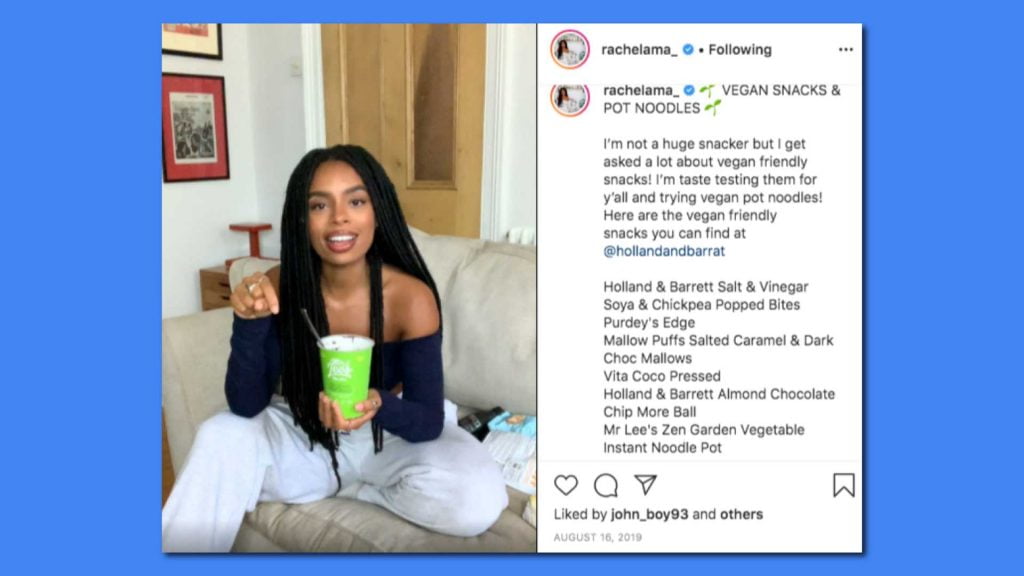 Influencer marketing is a more personalized form of marketing. It helps the audience to connect with the products better, as they are already connected to the mediator, i.e. the influencer. Influencer marketing also forms part of user-generated content.
Such content acts as a great piece of digital word of mouth and is considered to be one of the most authentic and trusted sources of digital marketing. By giving an incentive, you can collaborate with influencers and get them to promote your products in such ways.
You can start with "micro-influencers" who have smaller followers but better engagement. To establish authenticity, connect your brand more with social responsibility and less with the product.
Aggregator
In terms of online advertising, aggregators refer to content aggregators. A content aggregator is a site that gathers content from different sources online and puts it in one easy-to-find place. For instance, content aggregator sites gather news stories or blogs from several sources and distribute them to their viewers. These sites can collect news articles, social media posts, images, and videos.
Authentic content aggregators link the information, articles, and any source of information to your site, thus, organically improving your online visibility and credibility
OFFLINE FMCG MARKETING
Distributor Marketing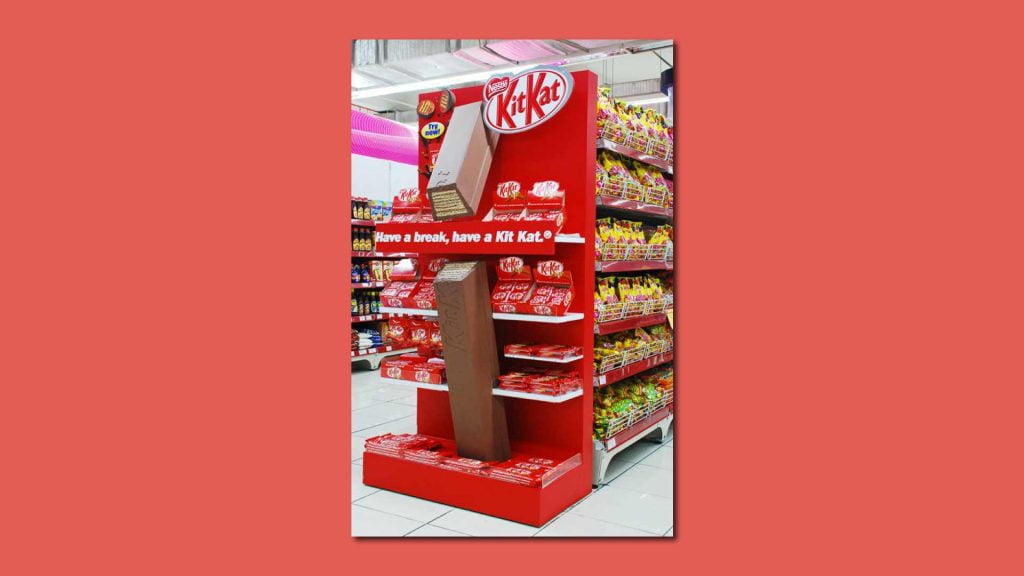 In the offline market, it's not always possible for the manufacturer to reach the customers directly. That is why they supply their products to a middle man, being the distributor. The distributor can promote the products for you if you provide them an incentive in return.
They can place your products in the more prominent places and even influence your potential customers to choose your brand over others.
Since people believe the people they know personally, it's more likely for them to make a purchase on the basis of the distributor's recommendation.
TV commercials
Regardless of the new platforms like YouTube and other paid video streaming services, television dominates massively the video consumption in households. It has a visual appeal to it and can create a long-lasting impact on the viewer due to its continuous appearance if delivered appropriately.
Print Media
If you're having second thoughts about print media advertising, you might want to know that it's immensely important for brands to build trust. Print media helps the customers to build trust and credibility for your brand.
Print media includes channels like:
Newspapers,
Pamphlets,
Posters,
Magazines, etc.
Print media can be useful to reach target audiences on the basis of location or language as well.
One of the major perks of print media advertising is sampling. Newspapers also allow product sampling in a much simpler manner than any other medium. You can provide your products, given that it fits the size constraint, through sampling. Sampling might have a lot of restrictions in terms of size and type, but it definitely leads to more trials than any other media.
Out of Home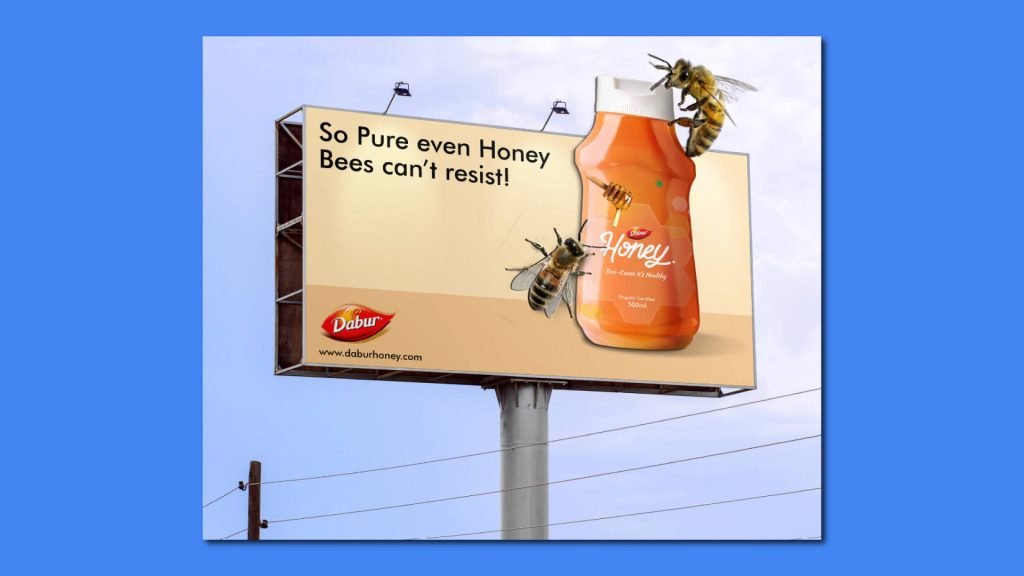 "Customers engaging with OOH media are considered to be 17% more likely to interact with a brand through their mobile which is ideal for FMCG companies to advertise new products."
To start with, what is 'out of home' (OOH) advertising? In simple words, it is a form of advertising that can be found outside of a consumer's home, including billboards, benches, bus shelters, posters, etc. Looking at a comparatively larger investment, customers tend to establish trust in your brand and retain a longer impression of the product.
While forming a marketing plan, you need to consider a few parameters:
Location: OOH advertising is usually used to drive in-store traffic, so choose the location closest to your store. But if your intent is different, try opting for another location.
Roadside: Placing your ads on roadside landmarks creates greater visibility and audience reach.
Eye-catching Brand: Since you'll be investing a significant amount in marketing, try to keep the visuals as appealing and resonating as possible. It includes graphics, font, color scheme, tagline, etc.
Avoid over promotions: Promote but don't over-promote. By advertising in the same location a little too much, your marketing can reach a saturation point where the viewers might want to avoid seeing your ad.
Radio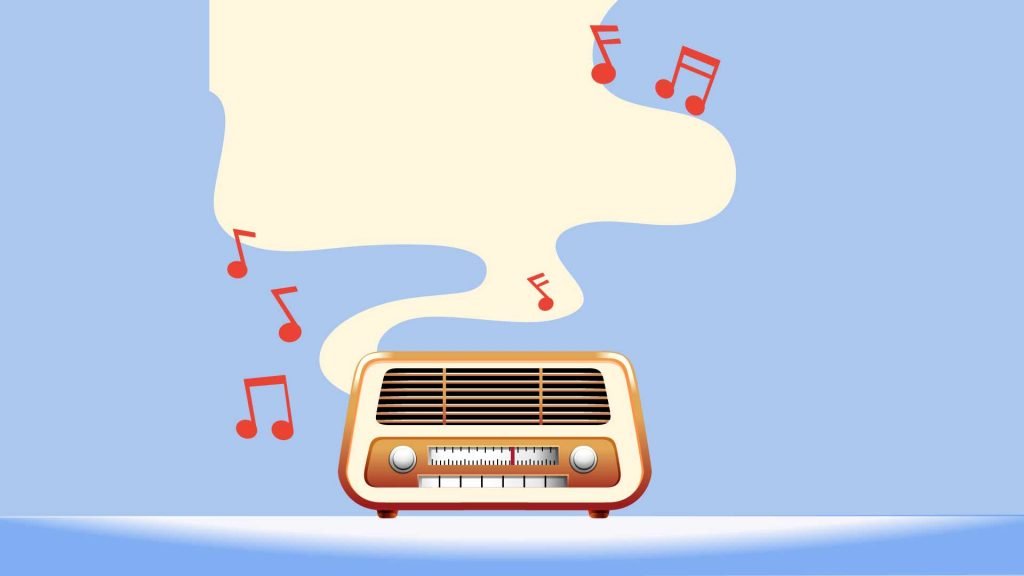 Radios form an integral part of marketing to this day. While simply driving to someplace, someone might be listening to the radio when your advertisement pops up. They might not make a purchase immediately but your brand gets registered in their memory and would provoke them to buy your product as soon as they spot it in the market.
You can also use influencer marketing by sponsoring a show and getting verbal promotions from the radio jockeys.
Conclusion
The FMCG industry is excessively diverse. The size, use, quantity, etc, of products, can vary immensely and that often leads to conflicts in deciding and executing the right marketing. Whether you want to choose online or offline or both marketing channels, it's always good to associate with reliable marketers.
Something that differentiates the FMCG industry from others is its changing competitive environment. The industry often has trend changes. To survive and flourish in such a dynamic landscape, FMCG brands need to upgrade themselves according to the trend.
Since offline marketing is an older and traditional way of FMCG branding, you might want to go with well-established agencies.
While for online marketing, you can check out our digital marketing services for your FMCG business and procure the most suitable services for your brand.
Either way, think thoroughly through the various channels before investing your resources. Let us know your thoughts about FMCG marketing methods and feel free to drop queries, if you have any.
Scale Your Business Digitally
Subscribe to our monthly newsletter
Thank You For Subscribing!